Search Results for Tag: Ayesha Hasan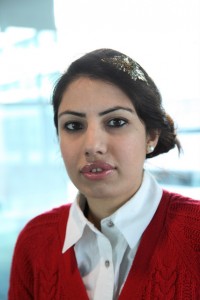 Spotlighting women's issues in South Asia is the focus of a recently introduced multimedia project at Deutsche Welle. Three young female journalists from Pakistan, Afghanistan and India were sponsored by the Friedrich Ebert Foundation to help launch the undertaking in Bonn.
Their online dossiers feature reports in Hindi, Urdu, Dari and English on topics such as maternal mortality and healthcare, women's rights and the role of women in business and society.
"Good journalism promotes positive changes in society," says Ayesha Hasan of Pakistan, one of the visiting journalists who participated in the kick-off of the Women's World project in late 2011. Reflecting on the role of free media, Hasan says they "can bring about peace within Pakistan as well as with its neighbors."

read more