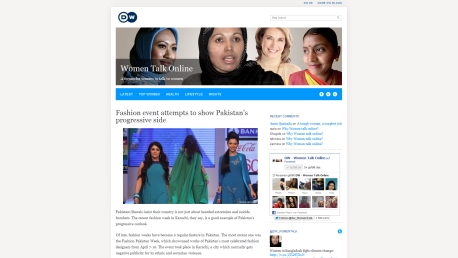 A forum for women to talk to women
Women Talk Online
Women Talk Online is a project by the DW South and Southeast Asia service. The blog is an attempt to lend a voice to women in Asia, Europe and around the world and to foster discussion on women's issues.
We encourage young bloggers who want to write for us. If you're interested, please send us your blog entry of about 300-500 words on any theme of relevance to women. You can email your entry to womentalk@dw.com or send us a message on our Facebook page, DW- Womentalkonline. Please include your details and contacts in your email.
We look forward to hearing from you!