A Song, a Dance and Spots on the Fight Against Climate Change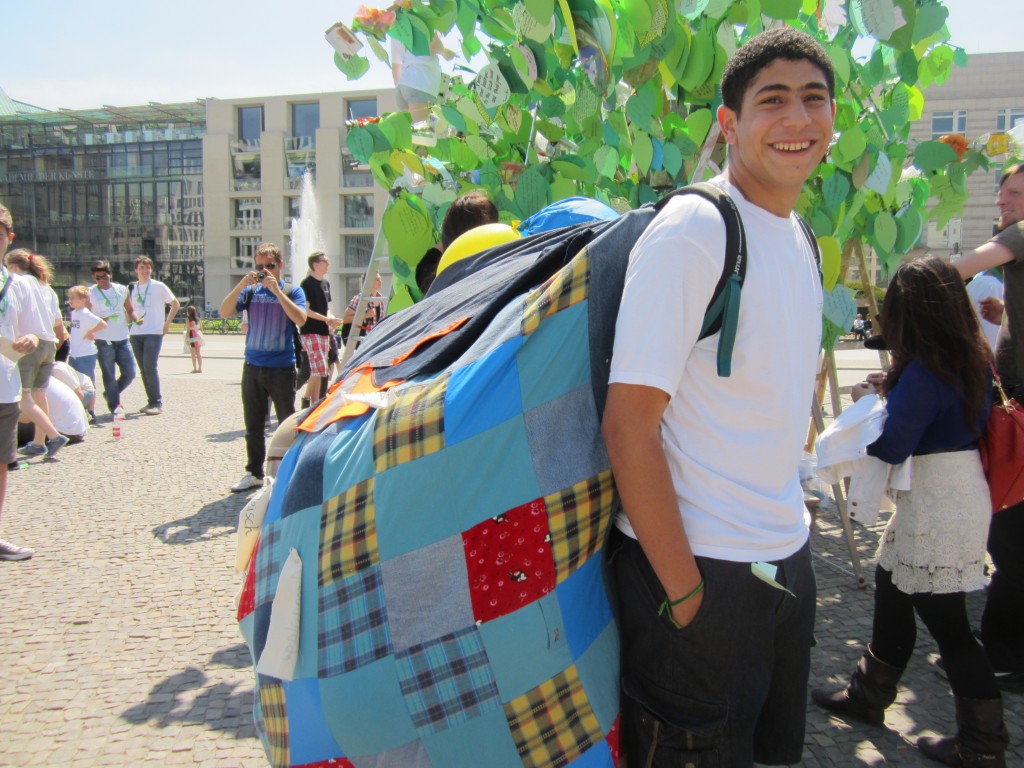 Yesterday, the colossal efforts each and every one of us put in the project came to fruition as the pinnacle of our project, the 1st world youth sustainability summit, came to be.
The event, many of whose attendees were project managers and leading figures in their respective fields, were pleasantly surprised as the youthinkgreen teams that took part in the gala showed discipline, determination and that they were not to be discouraged by the sheer size and importance of the event at hand.
The program, whose highlights were the youthinkgreen rendition of the song ,,Mut zum Handeln" (courage to act), the various student-produced environmentally oriented spots, and the Indian dance showed the unique inter-cultural connection between the various members of the Youthinkgreen.
The excitement at the event rubbed off on each and every one of our guests, with many of them on the verge of euphoria. We were standing hand-in-hand with people whose success has come to be known on every continent of the planet and watched in amazement as they relaxed and spoke to us as peers, not as minors, as friends not as climate change fighters.
All in all, to simply call our summit a success would be an understatement. The Allianz Forum will forever in our hearts be remembered as the place where we graduated into adults, supported along our journey by the constant recognition we received throughout the process.
Written by Mourad Farahat, youthinkgreen Kairo
Tags
allianz forum
,
berlin
,
challenge
,
climate
,
environment
,
european parliament
,
figueres
,
future
,
global
,
global ideas
,
living
,
Merkel
,
summit
,
sustainability
,
youth
,
Youthinkgreen