"Green" Light for Lake Victoria
"Take a gap year and save the planet!" This could be the motto of the Kenyan based organisation "Ecofinder". Founded in 1995 the Kenyan grass roots organisation helps communities around Lake Victoria to lead a more sustainable life. GLOBAL IDEAS has invited one of Ecofinder's numerous volunteers to write about his experience: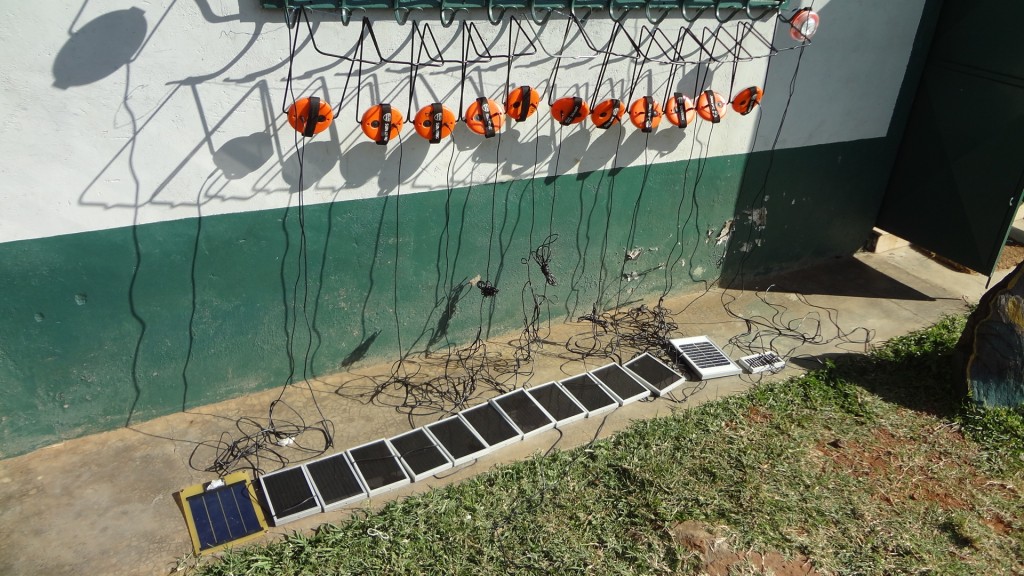 A lot of people especially in developing countries have no acess to electricity. That's why most of them use kerosene lamps for at least a little bit light at night. But this is quite dangerous because of the open fire and it's unhealthy for the people because of the smoke. Therefore Ecofinder started a very interesting project, the "Solar Lamps Rentals", in March 2012.
The project's idea and structure is quite simple but very efficient:
After a training about small-scale business and solar lamps, Ecofinder provides a new "Solar Lamps Entrepreneur" with a starter pack of 10 solar lamps. Now he can rent them every night to his local customers and charge them during the daytime. The only condition is that he will pay back 25% of his income to Ecofinder until the lamps are paid off and that the price for the lamps a night is below the local common price for kerosene lamps.
With the earned money Ecofinder is able to spread the solar lamps project and to buy new lamps for new entrepreneurs. One of my first tasks was to put the repayment's bookkeeping in order and to assign it to an excel-softcopy. After this office work I could visit and meet all our eight "Solar Lamps Entrepreneurs". I asked them about their running business, problems, wishes and how much solar lamps they would need more to provide the demand of all customers. The response on the last question was clearly. The market for affordable solar lamps is huge. It's environmental friendly and you can even earn your own money with the rentals. A perfect project combination of ecological and economic aspects.
But you can imagine, it is'nt everyhing perfect from the very beginning. We have also some problems, more information the next time.