Indonesia's forests in the spotlight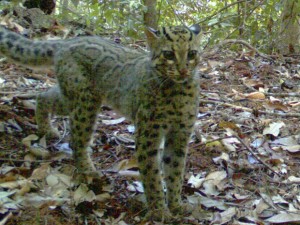 They're some of the rarest and most endangered wild cats in the world, and international conservation group WWF captured them on camera. The organization snapped pictures of the Sumatran tiger, clouded leopard, marble cat, golden cat and leopard cat in a patch of forest between a wildlife sanctuary and a national park.
The pictures are stunning, but they present a big problem: the wild cats were photographed in an unprotected forest area that's being lost to deforestation. That's why the organization is calling on the Indonesian government to step up efforts to protect its forests. Some of the big companies that surround the forest are wood suppliers, and that's put much of the land in danger.
WWF has more pictures and information on the endangered animals