Search Results for Tag: arcade
Hit the buttons to beat the "Mermaid Death Squad"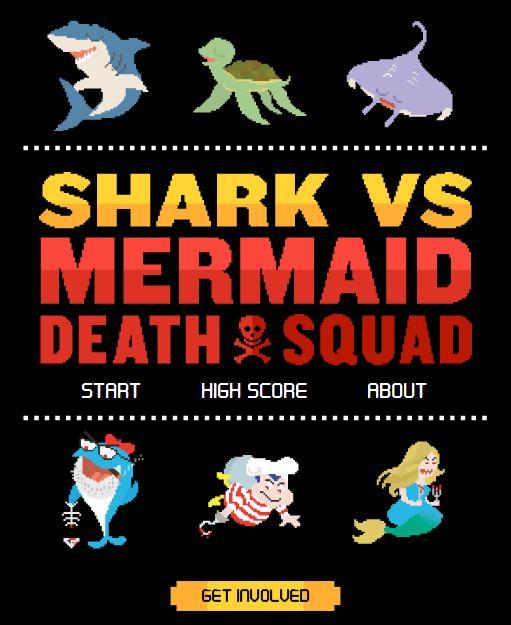 What sounds like a name for a pretty cool comic metal band is a new online game created by Greenpeace. It's meant to create awareness about unsustainable tuna fishing.  It  sets you up against some real nasty-looking, dangerous creatures who want to put you in a tuna can. Greenpeace gives you the chance to battle some well known canned tuna brands – Chicken of the Sea, Bumble Bee and Mermaid –  or at least iterations of their mascots. And make sure you don't get caught.
The idea behind this pacman-like arcade game is obvious. The industrial tuna fishing industry's big ships catch a lot more than just tuna. Sharks, manta rays, turtles and several marine creatures are caught up and killed every day in the fishing nets. The canned tuna brands mentioned above are the bad guys who use Fish Aggregating Devices (FADs) and longlines to kill an estimated 100,000 tons of bycatch, the games explains.
So it's up to you to help. Choose to be a shark, manta ray or turtle racing down the aisles of a stylized supermarket to free the tuna from the cans before the bad guys catch you. If you lose, it's literally game over for the ocean.