What's the Ecofinder "SLE-MEETING"?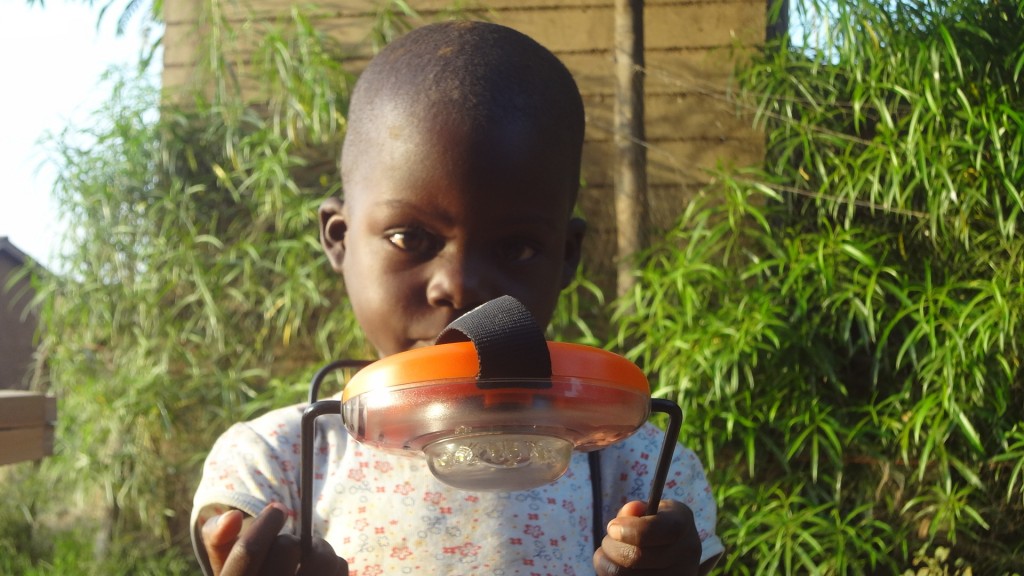 If you read my last posts, you may figure out the solution by yourself. "SLE" is an abbreviation for our successful program "Solar Lamp Entrepreneurs." These entrepreneurs charge their solar lamps every day and rent them out each night. Their customers don't have access to electricity. They come regularly to rent the lamps and even order them in advance to ensure they get one of the much sought-after gadgets.
The reason for the huge demand is quite simple – the solar lamps are brighter, cheaper and, most importantly, safer than the commonly used kerosene lamps. That allows children to read, learn or do their homework even late in the evening. But the lamps also help their parents since they make it easier to work at night and perhaps earn more money for the family.
At the end of last year, we organized our SLE-Meeting. The aim was to give our SLEs the chance to share their experiences and to get more people involved in the project. Of course, it was also great that our new potential SLEs could learn directly from the more experienced ones. It was very interesting to hear what they had to say, both good and bad. In one worst case, someone's solar panel had been stolen while charging the lamp. On the other hand, one of our Solar Lamp Entrepreneurs has already employed someone to reach out to more people in other areas. Overall, the meeting was a success.  Four new SLEs were added to the solar lamp rental project. Each of them got ten lamps as a loan. That means we distributed 40 lamps and, in addition, some of the more experienced SLEs bought new lamps. So the number of solar lamps in this project increased to 200.
We are proud of this number and want to raise it further in 2013. But personally, I want to focus more on selling the solar lamps directly to customers. That's because for them, the solar lights bring the most financial benefits if they own the lamps themselves.
More about this issue the next time.