Search Results for Tag: Wolfsburg
Aging in seconds!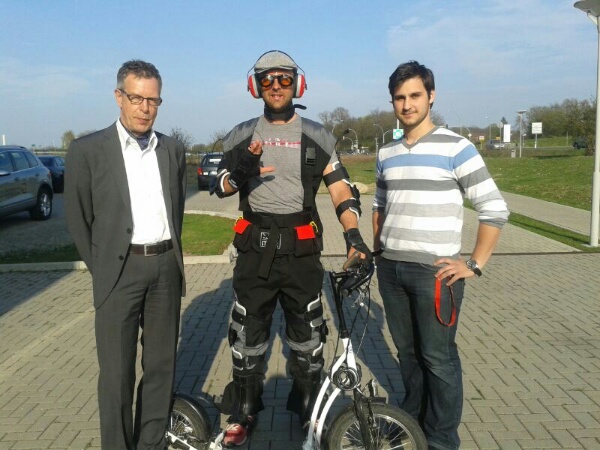 Thanks to Professor Gänsicke and Julian Francisco Sandiano from Ostfalia I had the chance to wear an aging suite that transformed me into a 70 year old man in seconds. On the scooter I could not do more than a kilometer with this!
Next Wigge Spotter!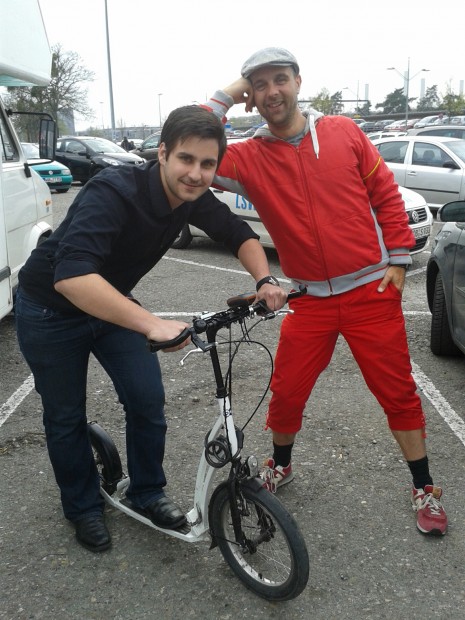 Julian Sandiano found me in Wolfsburg. And we did a little race car vs. scooter!
DW editor visiting me in Wolfsburg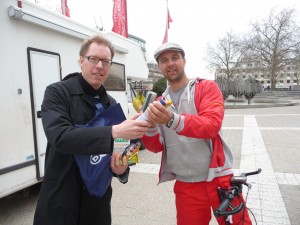 Euromaxx editor Axel Primavesi from Deutsche Welle visited me in Wolfsburg. And brought me a bunch of bananas, energy drinks and other helpful stuff! I will probably need it when it is getting rangy, the latest!