Hope beyond the scars – I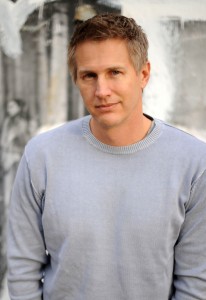 How much courage and determination does it take for a woman who has been scarred by an acid attack to get back on her feet and fight for justice? Women Talk blogger Roma Rajpal spoke to Oscar-winning filmmakers Daniel Junge and Sharmeen Obaid about their work on the subject.
'Saving Face' is a documentary film about acid attacks on women. The film documents the journey of Dr.Jawed, a London-based plastic surgeon who travels to Pakistan to help perform reconstructive surgery on victims of acid attacks. The films also tells the tale of two victims whose lives have been ruined by their husbands.
Zakia, a 39-year-old woman sees no hope of a happy life for herself and her children. Her husband's alcoholism forces her to get a divorce. Just outside the court, she is doused with acid by her husband. Saving Face narrates her story and documents her journey of putting her life back together. Dr.Jawed performs the surgery, giving her dignity and courage to fight her battles. She becomes the first woman in Pakistan who manages to get her husband sent to prison for his wrong-doing.
Daniel Junge and Sharmeen Obaid-Chinoy give hope to Zakia and strength to other women who have been victims of violence. In this interview they describe how they were able to transform a few lives with their work.
Roma: How did you come up with the idea of making the film?
Daniel: I knew about the phenomenon of acid violence but wasn't endeavoring to make a film on it until I heard about Dr. Mohammad Jawed and his work with acid survivors in London. I called up Dr. Jawed at Chelsea Hospital and asked if he knew this was a global problem and he said he was traveling back and forth to his home country of Pakistan working with survivors. A month later I was on a plane with him!
Sharmeen: My co-director, Daniel Junge conceived the idea behind Saving Face after listening to renowned plastic surgeon, Dr. Jawed discuss his reconstructive work with aspiring model Katie Piper after she was attacked with acid in London. Daniel called up Dr. Jawed and asked him if was aware of similar forms of assaults in South Asia and they spoke at length about Dr. Jawed's work with acid survivors in Pakistan. Daniel contacted me when the film was in its initial stages and invited me to collaborate with him. I was immediately drawn to the subject matter and felt that this story has to be told.
What inspired you to make the film?
Daniel: Our hope was to not only document and expose the phenomena of acid violence, but to go beyond the sensationalism and try to place it in a human context – to understand how these crimes are happening and what is being done about them.
Sharmeen: I am always looking to bring the stories of marginalized communities to the forefront, and feel strongly about making such narratives accessible to a larger audience. Stories that have been neglected or voices that are unable to tell their own story resonate with me. In my career, I have focused on human rights, women's rights, the plight of children in war torn areas. Although the subject matter is heavy, the characters inspire me in my films because they represent unwavering courage and determination, which was the case with the women I met during the course of filming Saving Face.
What exactly was going on inside your head when you met these women?
Daniel: Frankly I was most struck by the bravery of the survivors. The fact that despite these terrible crimes, they had the perseverance to move forward, the desire tell their stories and in Zakia's case, to bring her husband to justice.
Sharmeen: More than anything, it has been very emotionally difficult because I tend to put myself in the shoes of my characters and although we were all Pakistani women our life experiences are worlds apart. Their stories of perseverance were very inspiring and their unwavering will to continue regardless of the hurdles placed before them was wonderful to see.
Did you manage to stay objective while you were filming?
Sharmeen: While making films that deal with such issues and subjects, it is difficult to maintain a distance from what people are going through. Oftentimes my subject matter is emotionally straining and difficult to digest. However, I feel that it is my responsibility to bring stories like these to the forefront, and that it is usually the difficult stories that desperately need international attention. I have to admit it was hard staying objective when interviewing some of the men who perpetrated the violence, but getting the story out trumped any other feelings I had, so throughout it all, I kept my eyes on the bigger picture, on getting attention to this heinous crime.
What sort of obstacles did you face while making the film?
Daniel: Our two biggest tasks were gaining the trust of the women — which was primarily facilitated by Sharmeen, as a Pakistani woman – and then making sure the film didn't dwell on the horror of these crimes. Obviously the crimes are horrific and it's important to expose this, but beyond this there must be discussions of causality, justice, redemption and solutions. I would like to believe the power of the film comes from our pursuit of these themes.
Sharmeen: The biggest obstacle we faced was overcoming the mindset in local communities. Acid violence is found primarily in the Seraiki belt in Punjab, a cotton-growing region where acid is found easily as it is used in the fields. The Seraiki belt has some of the lowest levels of education and highest levels of poverty in Pakistan. Partly due to these factors, we found it difficult initially in terms of connecting with local communities and reaching out to survivors. However, once we had spent a considerable amount of time on the ground and had established relationships we did not experience any further obstacles.
Interview: Roma Rajpal
Editor: Manasi Gopalakrishnan