To dance or not to dance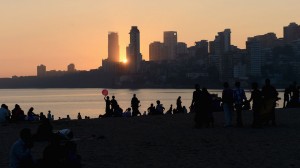 Dancing is considered an art and dancers the world over are respected for their artistic performance, but many women who opt to dance in Indian bars often get harassed by people around them. Public dancing in bars is considered unethical and eight years back the government of India's western state, Maharashtra, banned their act. This ban changed the lives of many dancers. Some had to take up prostitution, others had to resort to menial jobs and few were rescued by NGOs and got a chance to start their lives afresh. Now the Supreme Court of India has lifted the ban. Women Talk Online blogger, Debarati Mukherjee, spoke to some of these dancers and asked them how this change had affected their lives.
Dr. Avisha Kulkarni is the director of the Mumbai-based NGO, Desh Seva Samiti, which has worked with a lot of bar dancers during these last eight years. She welcomes this decision, "We are happy that dancing in the bars will now be a legal profession. No longer will the girls be harassed by the police and they will not be looked down by society for their passion to dance."
She shares the untold stories of many women who have been rescued from the bars. "Earlier there were many girls who were forcibly drawn towards this profession. They had no regular number of working hours and hence during police raids, these girls were trapped. Police often arrested them and put them behind bars. Some were even asked to spend nights with them to abstain from police charges."
Since the past eight years her NGO has been helping the bar dancers to come out of this vicious cycle and lead a normal dignified life. From helping these women to learn English, teaching basic management principles, opening bank accounts and providing job assistance, Desh Seva Samiti has changed the life of many young women who were once upon a time bar dancers.
Mandira Sethi (name changed on request) is now a 32-year-old woman who works with a retail store in one of Mumbai's malls. She recounts her horrific story with tears in her eyes.
"I was a very good dancer since childhood. When I was 18 years old, I started to dream that one day I will become like Madhuri Dixit (a popular Bollywood actress.) My love for dancing brought me to Mumbai. I tried for roles but fate did not support me. One day a guy named Raja met me while I was performing on the street. He told me he could help me get a good dancing position and took me to meet another person. This was a big mistake. I believed them and landed up in a bar to entertain people. I was getting some money to get by, but was looked down upon the chawl (apartment complex) where I used to stay. Every night after my show was over, Raja made me sleep with some rich customers.
While some were high profile customers, I also had many policemen as my night partners. I barely got any money out of it. Soon I got infected with HIV and I was sacked from my job. After a few years, dancers were banned from bars and many girls like me lost their way of earning their living. Today, I am thankful to few people who have helped me to return to this normal life where I can earn my living with respect. I can speak little English and am slowly recovering. Whether the government lifts the ban or keeps it as it is, it no longer matters me, because am happy in my new world."
26 year old Tara Khandve (name changed on request says, "We all cheer and clap when we watch Malaika Arora as Munni, Katrina Kaif as Sheila in Bollywood songs, but when it comes to the regular girls like us, society and the lawmakers say we are illegal. We only love to dance and make our living through it. People call us sluts and whores along with categorizing us as bar dancers. When you enjoy your drink with our dance moves, for you we are Goddess, when you force us to sleep with you, for you we are your lovers and the moment you regain your lost conscious we are just sluts"!
However now that the ban has been ruled out, Tara too has a mixed reaction to rejoin the gang once again. "I am confused. Now that I am growing old, there are not many days left with me to enjoy my work and earn a livelihood out of it. Because, in our profession old wine sucks. So if I rejoin the brigade once again at this age, I will have to struggle once again after 5 years down the line. Hence I think, it is better I keep working in the food delivery service along with few of my other friends."
While women rights activists and legal experts are happy with the Supreme Court's move, Dr. Avisha Kulkarni says, "Just lifting the ban is not enough. Even after the ban, many women were trafficked and forced to prostitution. We need strict laws that will take care of the harassment and trafficking of women. Also bar owners need to take care of certain benefits for the dancers, like entitling them to provident fund and pension as means of social security."
Author: Debarati Mukherjee
Editor: Manasi Gopalakrishnan