Women in the news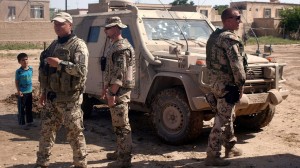 The US military will allow women to serve in the frontline, a photojournalist decides to spend her time in Nepal, friends of Malala in Pakistan secretly pray that she wins the Nobel prize. Read on to find out more on women's issues.
As the US military prepares to allow women to serve on the front line for the first time, Emma Barnett travels to Canada to meet some of the most respected female infantry soldiers.Read more here.
In a first of its kind initiative in the Indian state of Karnataka, here's some good news for moms-to-be. Karnataka is gearing up to introduce the free pick-up-and-drop facility for pregnant women to reduce high infant and maternal mortality rates in the state. The scheme will be open to women who avail of services in government hospitals. Read more here.
Photojournalist has worked all over Southeast Asia, including Vietnam, Laos and Cambodia. But in 2011 she decided to spend a few years in Nepal. She says it interested her because it's a country in constant political turmoil, as well as "one of the most beautiful corners of the world." Read more here.
"I will be a politician in my future. I want to change the future of my country and I want to make education compulsory," says Malala Yosufzai. In Malala's home town in Pakistan, school friends hope to see her win the Nobel Peace Prize this week. Read more here.
The third edition of Islamabad Fashion Week was held from October fourth till the sixth at Serena Hotel Islamabad. The three day fashion event was organised under the aegis of the International Pakistan Fashion Council (IPFC) with support from the Trade Development Authority of Pakistan (TDAP). The primary goal of the fashion week is to help inform, empower and encourage designers as well as to promote traditional crafts. Read more here.