A summer of discontent for some women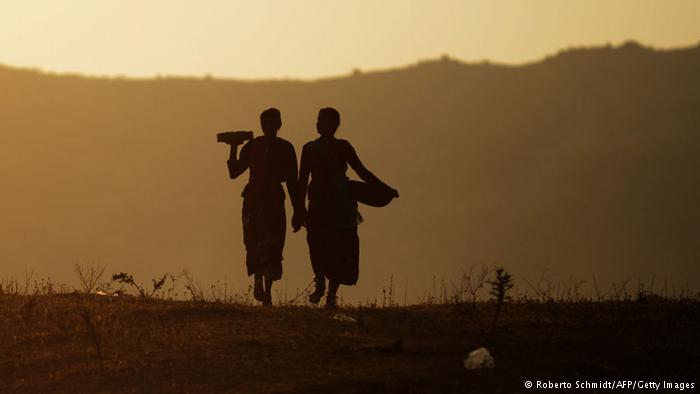 The central Indian state of Chhattisgarh has become a dangerous place for those who question the government. This, especially after the Indian government has vowed to unleash a massive offensive on Maoist rebels that human rights groups say doesn't address the factors that has led to the Maoist insurgency in the first place.
I know this for sure as civil society groups argue that the collateral damage to deprived tribal populations in these strongholds could be immense and alienate them even further from the state.
For long, I know it is a civil war between Maoist insurgents or Naxalites and the security forces which is now nearly 20 years old and has claimed the lives of thousands of people and led to allegations of widespread human rights abuse in this mineral rich state.
But things have reached to such a pass!
I am astonished.
Human rights lawyers of the Jagdalpur Legal Aid Group, or JagLAg, as it is popularly known, provide free legal aid to pre-trial detainees. They have been forced to leave their home in the state.
They provide legal help to the people of Bastar caught in the vicious conflict between security forces and the Maoists.
Four  lawyers Isha Khandelwal, Parijata Bharadwaj, Rupesh Kumar, and Shalini Gera – all women — came to Jagdalpur, the district headquarters of Bastar, in July 2013 and established JagLAG.
Isha Khandelwal says Chhattisgarh has become like a police state now and is acting with brute force.
When I talked to her she says her group started asking for certain acountability in procedures that the police was using and they did not want the questions to be asked.
"We were representing so many people in court and there has been a sudden increase in the number of violations that are happening. The fake arrests, encounters… the fake surrenders that are happening right now and we are questioning those narratives," she says.
Harassment of human rights lawyers is not new to the state, she says.
Isha and her group were forced to leave Bastar and seek refuge in New Delhi temporarily.
"Looking at the history of Bastar, it is not the first time that activists are getting attacked. So we expected this but not so blatantly. The difference is that it has happened so publicly that though the media covered it, the police did not give a damn," she adds.
The increasing dominance of Maoists in Chhatisgarh's iron ore-rich pockets have led to the halt of several key industrial projects in the region and scared off potential investors.
In this fight, researchers, journalists, lawyers, human rights activists and common "Adivasis" or tribals are caught in the crossfire.
Bela Bhatia has been fighting the Chhattisgarh administration ever since she helped tribal women register a complaint against security personnel for alleged gang rape and grievous sexual assault last November.
Soon after, a rival group started distributing left pamphlets which asked Bhatia and her "videshi pati" (foreign husband) —renowned development economist Jean Dreze — to stop "collaborating with Naxalites" and attempting to "break the country" into pieces.
Bhatia holds a doctorate from Cambridge University. The writer, sociologist and social activist was asked to leave Chhattisgarh some months back. Ironically, she has formerly served on a Planning Commission-appointed panel to look at governance challenges in areas of the Maoist rebellion.
But despite the threats to her life she appears confident.
"Can you ever imagine a land which has been under war for the last 10 years. Imagine a situation where there are 42,000 troops… paramilitary troops on the ground and plus many thousands of district police force who are all working together. Obviously the tribal people are living in some kind of siege," she remarks.
It is a simmering conflict. But Isha and Bela have decided not to give it up.
Author: Murali Krishnan
Editor: Marjory Linardy
_____
WTO RECOMMENDS
It is a simple idea that goes a long way. An iodine patch designed like a regular bindi is going to help battle iodine deficiency among tribal women in the Indian State of Maharasthra. (From September 1, 2015)
Women in rural India continue to lack access to proper family planning services. This issue came under spotlight with the tragic death of 16 women who were sterilized in a health camp in the northeastern State of Chhattisgarh in November 2014. (From May 7, 2015)
It is ironic that while India is one of the world's fastest growing economies, many Indian women are still trapped in the dark ages. Just name it – female feticide, child marriage, sexual violence, dowry, domestic slavery and abuse top gender evils. It might not necessarily be in that order. (From September 24, 2016)