Do the media suffer from ADD when covering violence against women?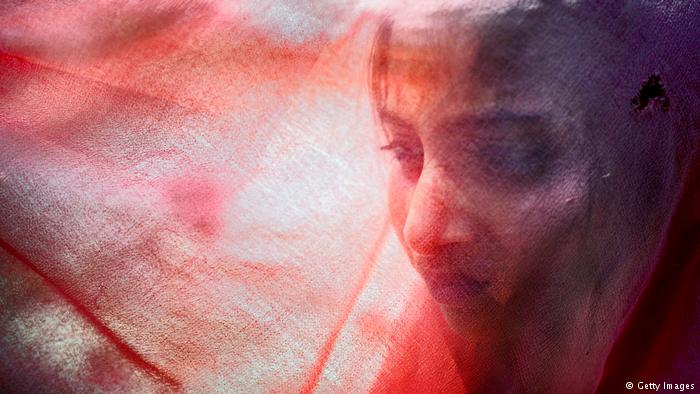 It is rarely a good idea to pay too much attention to talk shows and their hosts. But once upon a time I thought differently and so they received much undeserved attention from me.
It is then that I realised that one of the most unfortunate things about the media in developing countries is that it deviates from the main issues very conveniently and too soon. Women's issues are a good example and the Pakistani media are another. And no! I will not stop talking about it because it is most certainly something that needs to be paid attention to.
Picture this: A teenage girl is raped in a small village in Pakistan. There is a murmur in the family whose members put their faith in a local council (called a jirga in the north and a panchayat in central and southern Pakistan). The local council, which comprise elderly men from the village, order the victim's teenage brother to "revenge rape" the teenage perpetrator's teenage sister as a "settlement" – a "duty" that is duly carried out.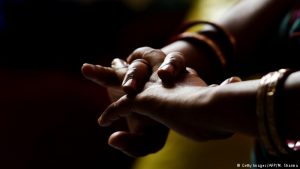 So two rapes take place in two days but the Pakistani media do not allocate them more than 40 seconds because they are too busy humiliating a young female politician who has raised her voice about alleged harassment by her party's leaders. Our talk show hosts are duly immersed trying to construct a narrative against this woman and social media "experts" are busy chastening and shaming feminists and women in general who speak out and refuse to tolerate injustice.
Finally, the Supreme Court of Pakistan takes a suo moto notice of the rapes and orders multiple arrests.
The media remain silent and not because they have been instructed to do so but because they are not interested in giving women a voice. To some, women's issues are probably "not that important" and others defend misogyny because women's issues "don't get much viewership anyway".
Every day, the national Pakistani media disappoint me. I continue to criticize them because we know that in an ideal world the media can play an important role in raising awareness about societal issues, including violence against women.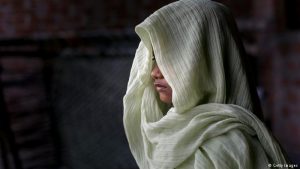 Victoria Canning from the UK's Liverpool John Moores University has written a very interesting research paper on the sociological understandings of the rights of women raped in a conflict. In it, she argues that in systematically reproducing gender power binaries, patriarchal societies continue to exclude or marginalize issues that affect women such as sexual violence. In Pakistan's case, the media (both state and private) are guilty of ambiguity and ambivalence when it comes to reporting, re-reporting or following up on sexual violence and generally covering women's issues.
The lexical features of both broadcast and print media do not contribute discursively, minimising their impact on community understanding, attitudes and behaviours towards sexual violence against women.
Unfortunately, the ways these crimes are reported on and the print space and screen time they are given are contaminated with sensationalism, demonstrating predominant patterns and a narrative trope of systemic misogyny.
It is not difficult to understand that who or what is selected to appear in the news and how individuals and events are portrayed can have a profound influence on people's general attitudes and beliefs, particularly around attributions of blame and responsibility.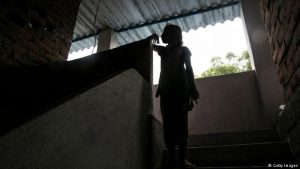 This applies to the media around the world and so the quickest solution I can offer to address this issue is a practical engagement on the part of those responsible for the production and distribution of media; we need more women in news production and editorial teams. We need a feminist narrative that empowers abused women to fight not just their abuser but the misogynist patriarchal system at large.
The lack of attention given to such cases as the "revenge rape" in the Pakistani village and the excessive amount of airtime given to shaming a woman for speaking out against an alleged harassment are indicative of the media's contributing factor to misconceptions about the nature and prevalence of rape and women empowerment.
This needs to change. Meanwhile, those interested can Google Ayesha Ahad's case because the media have not shown an interest in reporting it.
Author: Ayesha Hasan
Editor: Anne Thomas
Ayesha Hasan is a Pakistani journalist-turned-academic and currently studying for a PhD in Peace and Conflict Journalism at the University of Wollongong, Australia. She can be reached @ayeshahasan08
_____
WTO RECOMMENDS
This is not about me or Sara Ahmed or Audre Lorde. It is not the story of one woman, or two or three. It is about feminism. And there you go! I just lost a bunch of readers to that word. (From May 4, 2017)
When I first moved to Australia, almost three years ago, I had a completely different notion of women's freedom, rights awareness, status at work and at home, and why not? It was the first time I was living permanently in a first-world country, moreover in the country with the highest human index for years in a row. I had to have expectations of a freer world for women. (From March 8, 2017)
Pakistani model Qandeel Baloch, touted as the Pakistani 'Kim Kardashian' was loved and loathed for her controversial comments and viral videos. Last week, she was murdered by her brother because he believed that she had been dishonoring the 'Baloch' name. (From July 19, 2016)
Tags
Ayesha Hasan
,
gang rape
,
Honor killing
,
injustice
,
jirga
,
local council
,
Pakistan
,
panchayat
,
rape
,
revenge
,
revenge rape
,
sexual violence
,
Violence against women
,
women's rights