'Surrogacy is not just exploitation and commerce'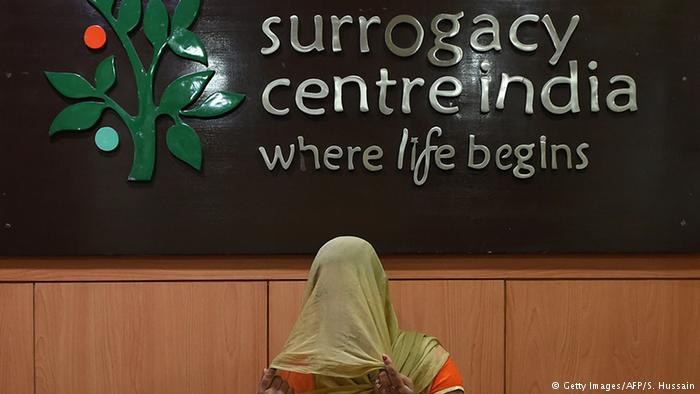 Sonata's interest in surrogacy was awakened mainly by her personal situation, but she discovered in the course of her researches that the phenomenon goes much beyond the "exploitation of women's bodies and their reproductive system" condemned by the European Parliament.
A journalist by profession, Sonata is also an active member of a theater group from Berlin which goes by the name of Flinn Works. Their latest project, an experimental stage play, bears the title "Global Belly". Sonata and other members of the group travelled to India and elsewhere to gather material on surrogacy: one surprising effect of the trip for Sonata being that she is now even less critical regarding a phenomenon that seems to have fallen into disfavor with almost everybody west and east, from the feminists right down to the human rights activists.
The way it began
From her early childhood, Sonata has dreamt of becoming a mother. She was around 10 when she asked herself some key questions, writing them down in her diary in capital letters. The answers were as follows:-
WHO IS THE GREATEST ARTIST IN THE WORLD? NATURE
WHAT IS THE MOST BEAUTIFUL SIGHT? A SMILE ON A CHILD'S FACE
WHAT DO YOU WANT TO BE WHEN YOU GROW UP? A MOTHER
Sonata is 41 today. She is aware that motherhood is not crucial to womanhood, just as she is aware that motherhood is not every woman's dream. As for herself, Sonata can claim in all honesty that she has never wanted to make a career –whether in journalism or in any other profession; she has not wanted to become a writer or an actress. All she has ever wanted has been a child of her own to hold in her arms, a child with a smile on its face which would light up her whole world.
Waking up
Despite three pregnancies, Sonata has not been able to become a mother. There is still no child to call her 'Ma'. Despite numerous operations, three IVF procedures and thousands of euros in costs, a child has not been able to grow inside her. Even if one was conceived, it did not survive. After 15 years of different tests, Sonata found out that there was a genetic problem with her eggs. It was not easy to accept the truth. She'd stand in front of the mirror and puff out her belly and imagine herself to be pregnant. Ridiculous? Laughable? Not if you cried afterwards.
It is illegal to conceive a child with someone else's eggs. If she were to go to another country, the newborn baby would not be allowed to enter into Germany. What then? Should she try for adoption? She did. Not just the expenses of adopting a baby from South Asia if you were a resident of Germany, there was no guarantee that she'd see a healthy baby at the end it all, after years of waiting. Sonata's husband is over 50 – apparently that too was an issue.
Sonata gave up. She tried to drown herself in her work, spent an inordinate amount of time with her friends and her colleagues, the next door neighbor, whoever. She wanted to be near anyone who had had a baby – accompany them from the baby shower right through the birth to the first pampers. All her time outside office hours was spent with children: she kissed and cuddled them, bought them gifts, got them to call her Ma-Moni, Shona-Ma, Sonata Ammu, Mishti-Ma, every known and unknown Bengali and subcontinental euphemism for that one unuttered "Ma".
And then she stopped dreaming.
It was at around this time that Sophia Stepf – her friend and the guiding spirit behind Flinn Works – rang up and said: "Sonata, they're passing a new law against commercial surrogacy in India. The government has already prohibited it for foreigners. Get started, we'll going to India in the next few months."
India
Crystal Travis, the head of the World Surrogacy Forum, put Sonata in touch with the 'mother of Indian surrogacy', Dr Naina Patel, who is based in the town of Anand in the western state of Gujarat. There are many types of treatment available at her clinic, which is called Akansha or 'wish', including IVF. There is a sperm bank, an egg bank and even a milk bank, which provides fresh milk from surrogate mothers to newborns. Sonata met 62 surrogate mothers at the clinic. One afternoon, while she was chatting informally with seven or eight of them, she forgot that she was a journalist and a theatre activist: she could remember how painful IVF could be, and here were Mayurika, Sheevani, Shabana, Daksha and the rest of them doing just that for money. Just for money? They were carrying a child for nine months in their bodies for someone else. They did their namaz, the regulation Muslim prayers, or did puja and chanted Hindu religious verses such as the gayatri mantra and the hanuman chalisa – all for the sake of unborn children not even their own. They'd carry that child for a full nine months and then give it away to an unknown woman. How could they do it? Sonata wondered.
"We need money."
"Otherwise our own children will starve to death."
"I cannot give my children enough food. What will I give them to wear?"
"But I'm not doing this only for money. If we give a child to a childless person, if we are able to give them a smile, is that not a lot?"
These words were uttered by surrogate mothers in India. They were very poor. With her own eyes, Sonata had seen how they lived, she had seen their families and their homes. Later, much later, she'd be skyping with an American surrogate mother by the name of Melissa Hollmann and Melissa would tell her: "To be a surrogate mother is very tough; it is also very rewarding." Was that the clue?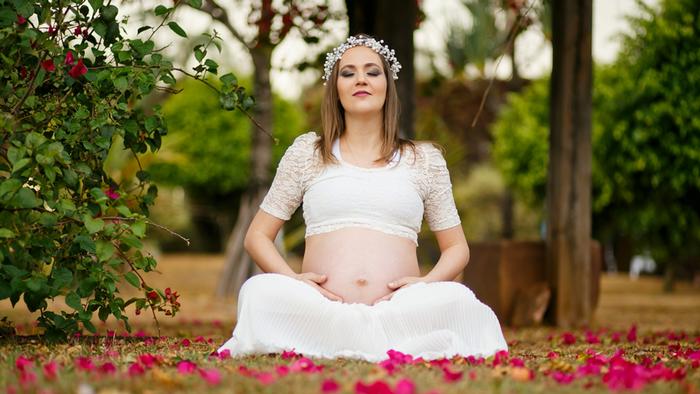 Sonata felt a bond grow between her and these poor but strong women. She sang with them, went for walks with them, manicured their hands."Didi, money isn't everything," they said. "We can give you a child whenever you want," they told her. Yes, they could – but could she? Sonata could cry. She had taken the German citizenship a few years back, which made her a foreigner in her own country and eligible for surrogacy. But was India her only choice, her only chance?
The debate
The debate regarding surrogacy often centers round its commercial aspects and rightly so. Not just in India but all over the world, every step involves a lot of money, starting from the agent who acts as the go-between to the big hospitals to the final handing over of the baby and the departure via the airport. Regulation is necessary within the existing legal framework to protect the surrogate mother's rights.
On the other hand, surrogacy is a legal source of income for women of meagre means with children of their own to feed. Their options are limited: otherwise they might have to turn to domestic or bonded labor or even to sex work just to earn their living and feed their families.
The arguments against surrogacy are well known: it is against nature and both the surrogate mother and the child risk their lives. According to a 2011 resolution by the European Parliament, surrogacy is the "exploitation of women's bodies and their reproductive system". Haven't patriarchal societies been doing exactly that for centuries? And if it could help an economically destitute woman in India make her economically well-off but emotionally destitute counterpart in the West to be happy, why should it be wrong, how could it be wrong? In the final analysis, is it not a case of one woman helping another in a way that only women can – or perhaps even understand?
Sonata, who has always considered herself to be a feminist, feels as if she has done a reality check and come up with some hard but beautiful answers.
True feminists do not profess or preach, Sonata felt; they do things for other women, uncomfortable things, painful things, but they do them all the same, for the money which they need for their children at home. And was the world any the worse for it?
Author: Debarati Guha
Editor: Anne Thomas
The author also goes by the name Sonata.