Bunny Tail vs Superwoman
Time to hang up that Bunny suit … and bring out your Superwoman costume. About eight years ago in South Africa, I started my own magazine. It was born out of the idea that mainstream publications did not represent the real beauty of the people who surrounded me. I had subscribed to Cosmopolitan magazine since I was 16 and had read the issues cover to cover. I scanned the percentage of advertising in each issue and deconstructed the content, themes and styles until I got bored by the predictability.
I was hungry for a publication that challenged social norms, and represented a more exact picture of the shifting social and cultural landscape. Change surrounded me, but not on the cover of magazines. We needed more realistic cover girls and a publication that aimed at breaking the stereotypes that plague women, that featured them as people with real stories to tell, rather than objects used to sell a magazine or advertising space.
In another life, I succumbed to watching Hugh Hefner's "The Girls of the Playboy Mansion". It was a "reality show" about three supposedly normal and average girls who had undergone obvious reconstructive surgery to enhance their looks and attain an unrealistic picture of beauty, sending a clear message to women that it's not OK to look natural. It was amusing and fascinating to watch smart women compromise their individuality and personal freedom to become objects – or "Playboy Bunnies" – as Hugh called them. I kind of admired Hefner as well, as the show reflected how he started his magazine at a time of social change, and I drew inspiration from that as a young entrepreneur myself.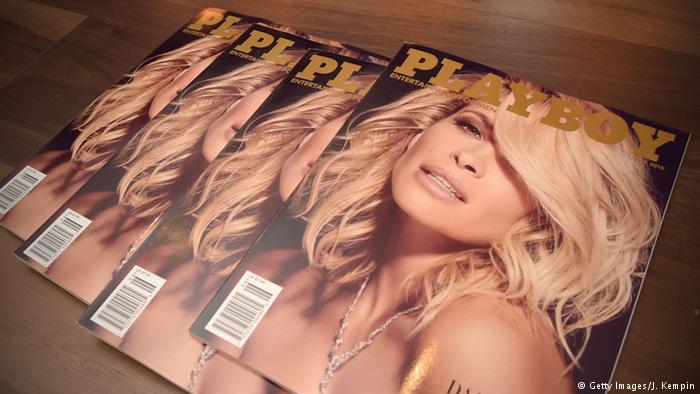 But I can't deny how messed up it was for women to see themselves as 'playboy bunnies.'
The US feminist Gloria Steinem went undercover as a Playboy Bunny in the 1960s, and found that amidst the glamour and allure of fame and fortune were strict rules regarding appearance. Upon submitting her fake resume, Steinem was told that they were not looking for a girl with a background; they simply wanted girls who fitted the bunny mold. This again, sent out a message that girls cannot celebrate their unique beauty. Girls who turned up late for make up, ate while on duty or had their underwear showing were punished by having their pay reduced.
It's true that most Playboy Bunnies chose this lifestyle, but why do we still live in a society where women make choices that impose restrictions on their lives, instead of freeing themselves completely. Holly Madison, a former Bunny at the Playboy Mansion said that Hefner would persuade women to take Mandrax (a sedative and hypnotic medication) before joining him on obligatory group sex sessions.
She says that this was the price to pay for fancy food, expensive clothes, and potentially career-building opportunities with celebrities and people with influence for many young aspiring actresses and models. It was hard to convince some women to see this lifestyle for what it actually was:  That of serving an opportunistic, hedonist entrepreneur who collected and disposed of women. His guise of the glamorous 'Playboy' lifestyle perpetuated the ideal that men can be free and frivolous without any responsibility – at the expense of a subservient women.
In all honesty, it was hard to take these Playboy Bunnies seriously I don't know if it was the ears or the inflated boobs. Playboy prided itself in being at the forefront of the sexual revolution, and ironically Hefner succeeded in getting us to overlook the fact that these women were anything but liberated. One thing for sure is that Hefner knew how to use his platform to sell a fantasy lifestyle to both men and women.
Perhaps the problem is narrative. We have to tell more stories that go behind the scenes that represent the other side of the coin and show a more exact picture of the real life that accompanies the lifestyle. But such a stand requires editorial courage to go against the grain. Playboy had the kind of stories that challenge social norms, it rode on the coat tails of the advertising cliché that 'sex sells'. It's good to review the legacies left by people such as the late Hugh Hefner, because it reminds us that it is time to sell feminism, like it has never been sold before.
Author: Sarona Wolter
Editor: Anne Thomas, Brenda Haas
_____
WTO RECOMMENDS
Iranians rank among the best customers of the cosmetic industry – despite the strict dress code, the obligation to wear a hijab and the lack of women's rights. There are many stereotypes about the lives of Iranian women, complains Iranian photographer Samaneh Khosravi. One of them is the woman in a black chador. In her Among Women andTeenagers photo series, Khosravi shows how multifarious life in Iran is and how women have adapted their sense of fashion to the rules of the Islamic Republic.
Sadiah Meiselbach, Public Relations Officer at The Deutsche Stiftung Weltbevölkerung – an international development and advocacy organization and the brainchild behind the #PussyIsPower campaign spoke to WTO Reporter Roma Rajpal Weiss on how the women's empowerment campaign in developing countries was conceived and went on to win accolades.
In the streets, at university, in a club or at home; violence and sexual harassment can happen anywhere and to anyone. In Germany, violence against women – domestic violence in particular -, remains a widespread phenomenon.