Stigma of tiger attacks haunts Sundarbans widows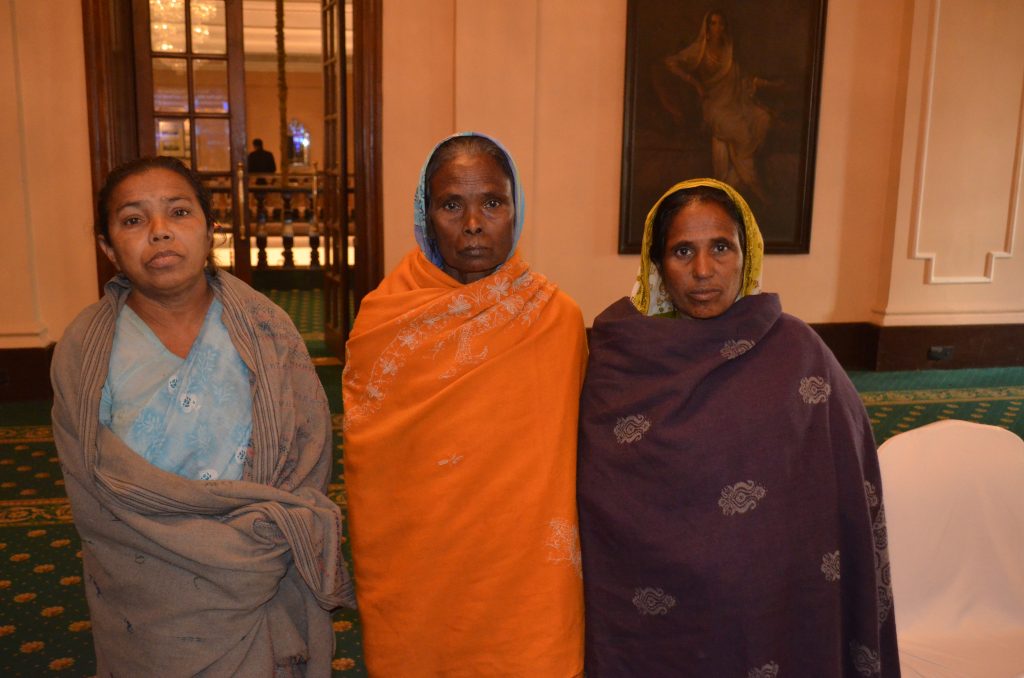 Karuna Mondal, 51, of the village of Hiranmoypur in the Sundarbans clearly remembers the day her husband ventured out in the morning for a fishing trip with some other men. That was seven years ago.
It was the last she saw of Ajit. She found out later that a tiger had leapt into the boat and snatched him away. The animal dug its teeth into his neck and dragged him into the water. Ajit tried to put up a fight. In vain. His body was never recovered.
"I was helpless initially," says Karuna.  "It is a miracle how I am surviving and supporting my two children. Some charities have helped but that is not enough."
Saraswati Chowkidar's husband, Pratap, met a similar fate two years ago. He had gone crab fishing, which is considered more lucrative, in the swampy jungle. A full-grown male tiger leapt at him as he was to cast his net. His fellow fishermen were terrified.
"The river has made me poor and the forest has taken my husband away," says Saraswati, 54. "It is with great difficulty that we manage to get two square meals a day"
Both widows have been derogatorily nicknamed "swami-khego" (husband-eaters). Relatives blame them for their spouses' deaths. They have to live with this slur.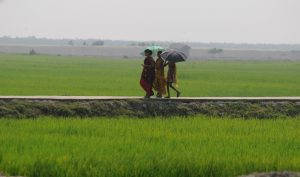 Such fates are common in a clutch of villages in the 140,000-hectare Sundarbans.  The largest mangrove forests in the world straddle the eastern Indian state of West Bengal and Bangladesh and are a sanctuary for rare Ganges and Irabati dolphins, as well as the crocodile and Indian python. The UNESCO world heritage site is also home to over 100 tigers according to the most recent census, down from 440 in 2004. Royal Bengal tigers are able to survive on land and water.
Ironically, the widows often end up putting themselves at risk as they learn to fish and hunt to earn some money or go into the forest to collect wild honey; thus they too are exposed to the dangerous tigers.
Protima Rai, 27, is still suffering from the impact of Cyclone Aila on the village of Sonargoan in 2009.  A mother of two, she struggles with logged salt water that has rendered her fertile farming land unusable. Her husband, Bhanu, was also killed by a tiger. She is one of the younger widows in the Sundarbans.
"Sometimes tigers come to the village. Obviously we get scared as the tigers have attacked humans in the past. We try to stay indoors but the threat is there," she says.
The problem is that these widows seldom receive compensation from the authorities, as it is actually illegal to go into the protected areas, known as "core area" zones, to hunt or fish. Deaths are therefore rarely reported for fear of being fined.
According the estimates, almost every third family has suffered at least one fatality.
"It is really a sad situation. Women lose their husbands and there is nobody to help them. One constantly lives in fear here," says Satyanath Patra, a fisherman.
It is mostly from October to January when small groups of men leave for fishing as it is the peak season for catching crabs and fish. They leave every week for a few days and make several trips in these months.
October to January is the peak season for crabs and fish. At this time, men leave in small groups for a few days. Women stay behind and pray.
According to studies by environmentalists and satellite pictures, over the past few years almost 4 percent of the mangrove and other forests in the Sundarbans have disappeared, along with 9,990 hectares of landmass because of erosion. Several islands have vanished.
Coastal erosion and increasing sea levels have also affected the population and territory of tigers. For one, it has polluted the tigers' drinking source. To find new sources of freshwater they move to higher ground and thus come into more contact with human communities.
Author: Murali Krishnan
Editor: Anne Thomas