Godmother of punk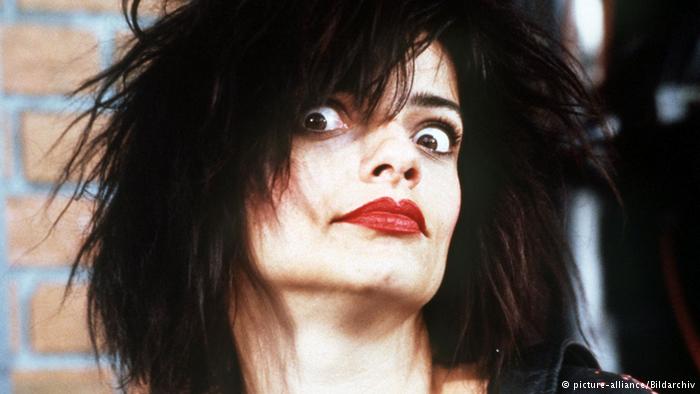 Singer-songwriter, mother, activist, punk – Nina Hagen has many facets. Even at 60, the unique artist with the unconventional outfits continues to strut the very fine line between madness and genius.
Child Artist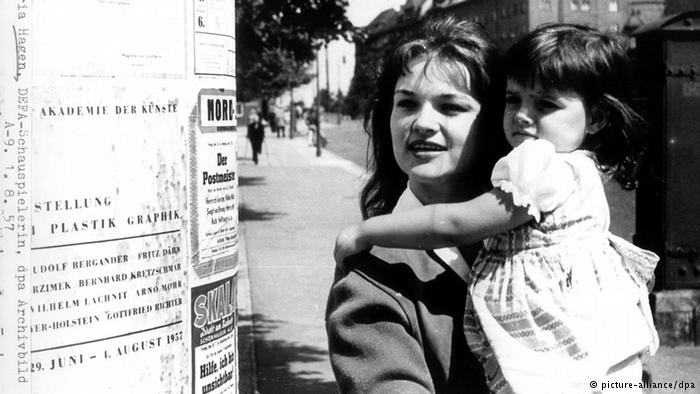 Catharina "Nina" Hagen was born in East Berlin in March 11, 1955. Her mother, Eva Maria Hagen (pictured here with two-year old Nina), was a superstar in East Germany. "With her, the aura of the stage and nightly festivities swept through our little apartment," wrote Nina in her autobiography "Confessions." Her father, the writer Hans Oliva-Hagan, divorced Eva when Nina was four years old.
White (and black) Anger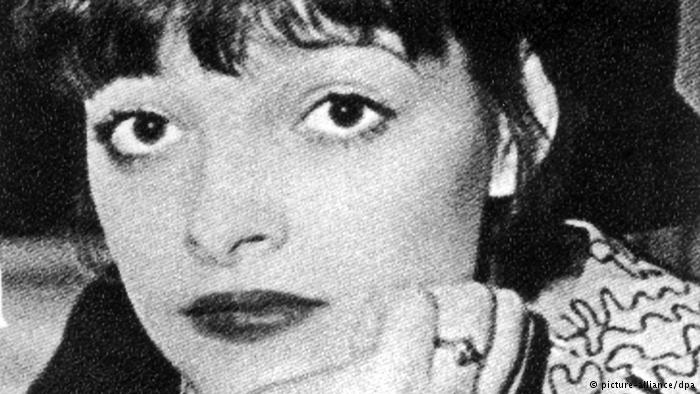 Nina wanted to be an actress, but was denied by the communist state. She signed up for one year of vocal training – but her four octave range hardly needed elaborating. At 19, she joined the band Automobil, which enjoyed just one hit : "Farbfilm"  (Color Film). In the song she sings with rage of being on holiday with her boyfriend and only having one black and white camera film.
An undesirable family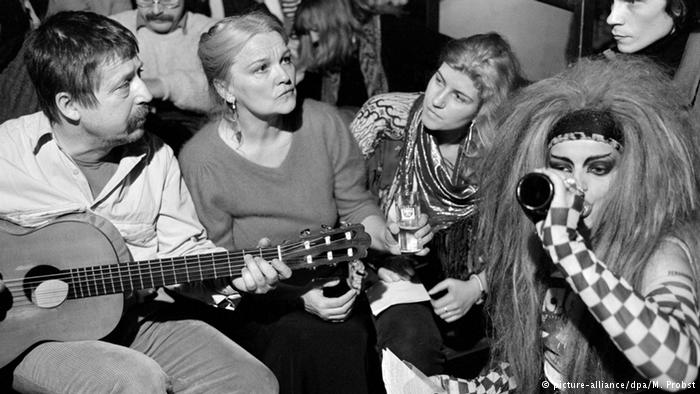 Nina's mother started a relationship with the dissident Wolf Biermann. Nina loved him like a father and, when he was expatriated from East Germany in 1976, she followed him soon after to the West. She arrived in London, where she fell in love with ska and punk , and returned to Germany overflowing with new ideas. Little could she know how pivotal those ideas would prove for the German scene.
Rock and crazed songs in German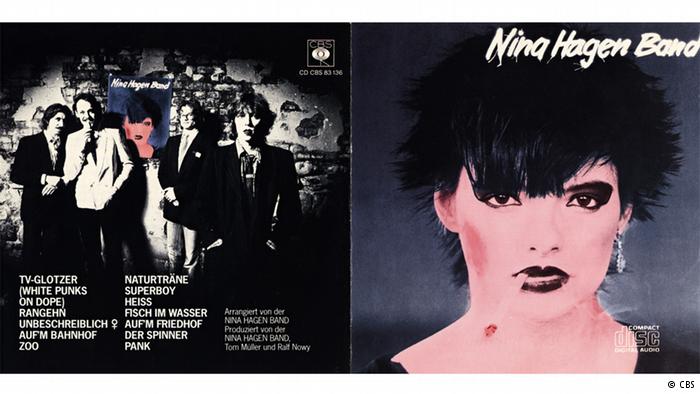 She founded the Nina Hagen Band with four others and the first LP was unleashed in 1976, setting a new musical template. Nina's lyrics were nasty, honest and oblique. She relentlessly sang, shouted, shrieked and purred about death, STDs and sex in a train station restroom. After the second record, the band split. The other four reconvened and enjoy notable success as Spliff. Nina went solo.
Nina and the men
Many men have crossed Nina's path (including husband "Rocco" Breinholm), however the relationships only last a few years. She formed musical partnerships with Dutchman Herman Brood, as well as Udo Lindenberg, Wolfgang Niedecken, Thomas D., and the bands Oomph! and Apocalyptica. Fashion designer Jean-Paul Gaultier drew on her style, which led her to create her own fashion label: Mother of Punk.
Nina and the world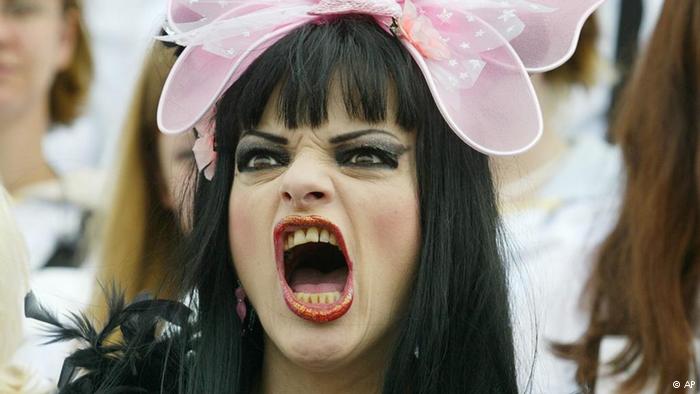 Quirky Nina soon became known around the world. She lived in Rio, Paris and New York, recording one album after the next. Her music and her performances were avant-garde with a touch of madness and a huge portion of talent. She sang everything from pop and jazz to punk and opera – and regularly stirred up scandals. A UFO sighting and seven-day punk marriage were among the highlights.
At the frontlines of protest
Nina Hagen's step-father, Wolf Biermann, and her youth in East Germany impacted her political consciousness. She's pictured here at a demonstration in Vienna in 1979. She also stormed Parisian fur coat fashion shows with animal rights activists and spoke up for peace and human rights. "My heart beats for the torture victims of this world, for all people who have to flee," she told DW in 2012.
With love, karma and faith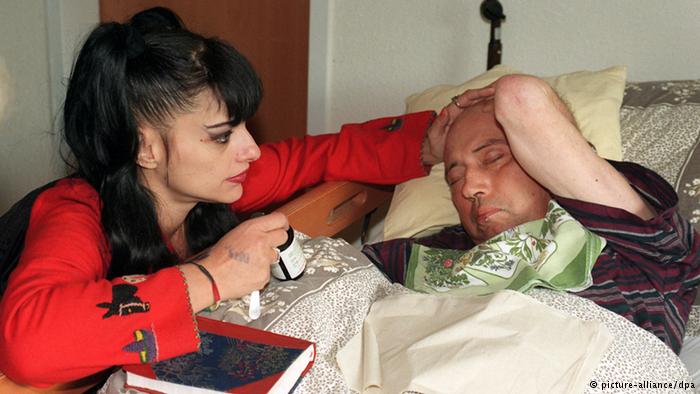 Nina Hagen has always had a heart for the disadvantaged and has also fought forced psychiatric treatment and gotten involved in hospice work. Her own belief in divine karma has helped her regularly look death in the eye. But her religious views are multi-faceted: In 2009, she was baptized as a Protestant Christian.
60? So what?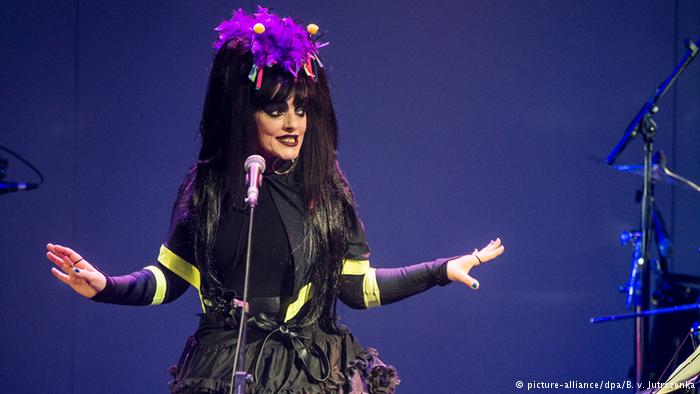 Nina Hagen often turns up in the least expected places. She has been in the jury of a TV casting show, celebrated Christmas with homeless people, and belittled hosts on live television shows. She's produced 17 solo albums and some 500 songs. Her latest album is due out this year. "It'll be a very beautiful musical project," she promises.
Author: Silke Wünsch / jt
Editor: Marjory Linardy
WTO RECOMMENDS
Sex symbol and screen star, animal rights activist and sympathizer of the French right: Brigitte Bardot has been a controversial personality throughout her life. Recently she celebrated her 80th birthday.
Women came out tops at the MTV Video Music Awards which took place in Los Angeles earlier this week. Check out the highlights!
Paridhi Singh wanted to figure out how it would feel to meet a 'phenomenal' author like Maya Angelou. So she created this mock interview with the renowned women's rights activist and poet, who passed away recently at the ripe old age of 86.