Go fun, go Isloo!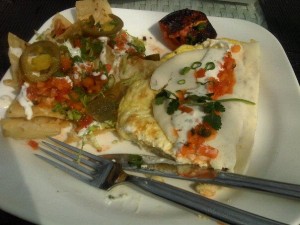 For those of you who thought Islamabad had nothing more to offer other than its abundantly lush green roads and the sounds of birds chirping, you thought wrong! In the past few years, Islamabad has deviated from its world famous title "the sleepy city" to become anything but. As a single working woman of 26, Shahmeen likes socializing over food, shopping and at events.
Islamabad is a hub for foreign  visitors (many embassies and many US aid projects are present here). Gone are the days when one would have thought that Islamabad, being the capital of the Islamic Republic of Pakistan, would house a conservative bunch. It is still true that there are all types of people from all types of backgrounds living in this city, as there would be in any city in the world.
As a so-called 'social butterfly', for me there is no better place to live than Islamabad. Islamabad will definitely keep you on your toes. There are a variety of options for a woman to spend a day in town, whether she's looking to spend a quiet evening shopping or dining out with friends, or whether she's in a more social mood and wants to go out and party.
If you have oodles of time and are looking to spend a lazy afternoon or evening with or without company, perhaps working away on your laptop or catching up on that novel you can never find the time to read through, Islamabad's Kohsar market, located at the heart of the capital, is definitely the place to go. It is the perfect place to sit outdoors on a perfect day among the water fountains and the bird cages, watching people go about their grocery shopping or catching up at one of the four restaurant/coffee shops. Kohsar has two top-notch restaurants in Islamabad, the St.1 Cafe and Table Talk with their distinct menus and scrumptious feasts. Kohsar also has two coffee shops; Gloria Jeans, a franchise coffee shop for those with a budget wanting to grab a quick coffee and a bite, or the slightly pricy, more upscale Mocca Coffee with coffee and deserts which will tickle your taste buds. Being one of my favorite hangout spots, for food or grocery shopping or a leisurely meet up with the gang, if you're visiting my city this is the place to see and be seen.
Another place worth getting acquainted with is Kuch Khaas, a community center for learning, discussion,, entertainment and participation. Here you can get engaged in a number of activities, like learning a new language, a dance, an instrument or even yoga. It's a great place to meet people and get acquainted with the rich culture Islamabad has to offer. Kuch Khaas even has a café called the Lime Tree café and bakery where most of the things on the menu, especially the pizzas are to die for!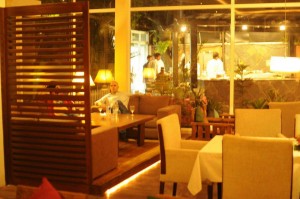 On a day off, there is no better place to hit than the Nirvana Spa, where one would feel rejuvenated just walking in and taking in the scent of the candles and oil. So if your feet need pampering, or your hair needs a fixer; or you feel like you need a rejuvenating massage or even a Moroccan bath, this is definitely the place to go and feel spoiled for choice.
If you're the outdoorsy type and find going to the gym too mundane, you could hike up the Margalla Hills. With at least five trails, it's the perfect way to burn calories and see the beautiful city from a height. If you're the type of person who likes to party, you'll mostly have the option to party-hop around town all night until the break of dawn. From private guest list gatherings to embassy parties at the diplomatic enclave clubs, you'll never run out of options. Classy, 'fun'tastic and busy will definitely be on the menu.
It doesn't even get boring on the weekdays. Isloo residents always need an excuse to go out and put on their best gear. With new restaurants and stores constantly opening one after the other, and event managers throwing out the red carpets, national celebrities and socialites always have a place to go and be seen. One of my favorite new restaurants to go to these days is a somewhat fine dining garden restaurant called Curry Patta, with Indian/Pakistani cuisine and the best sheesha you will find in Islamabad. If you come to visit and want to have traditional Pakistani food in style, this is definitely the place for you to come and try out.
So if you are wondering whether Islamabad is the place to hit for a vacation or otherwise, I would say book your ticket and witness the fun!
Shahmeen Nasir Sheikh
Shahmeen is a freelance journalist based in Islamabad.
Addresses:
Curry Patta: house 2 hill road, F-6/3, Islamabad, Pakistan-44000
http://www.facebook.com/Currypatta/info
Kuch Khaas: House 1, Street 1, F-6/3, Islamabad.
http://www.facebook.com/Kuchkhaas/info
Kohsar Market: Street 10, F-6/3, Islamabad
https://maps.google.com/maps?hl=en&client=firefox-a&ie=UTF-8&q=kohsar+market+address&fb=1&gl=pk&hq=kohsar+market&hnear=0x38dfbfd07891722f:0x6059515c3bdb02b6,Islamabad&cid=0,0,13111984558321981935&ei=LCIoUO3kD4n5rQftnYGgCA&ved=0CIkBEPwSMAc
Nirvana Spa: House No. 14, Street 90 G-6/3
Lake View Park: https://maps.google.com/maps?hl=en&client=firefox-a&ie=UTF-8&q=lake+view+park&fb=1&gl=pk&hq=lake+view+park&hnear=0x38dfbfd07891722f:0x6059515c3bdb02b6,Islamabad&cid=0,0,13420890977800531700&ei=nyIoUKO5LNGJrAeo24DgDQ&ved=0CIIBEPwSMAQ