Indian women take over 'men's sport'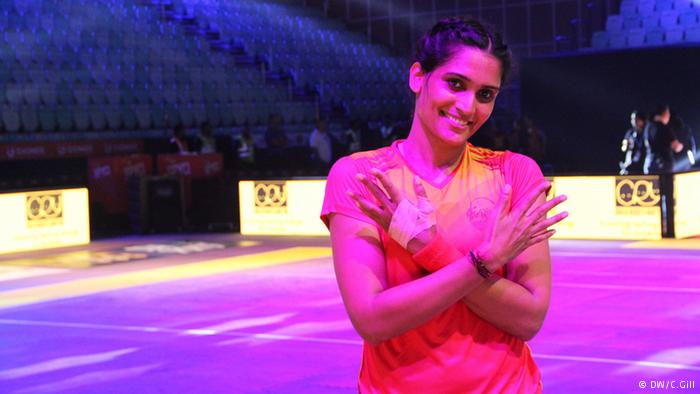 India recently launched its first women professional Kabaddi league. The popular South Asian sport has traditionally been dominated by men but women Kabaddi players say they are out there to demonstrate the 'girl power.'
Three league Teams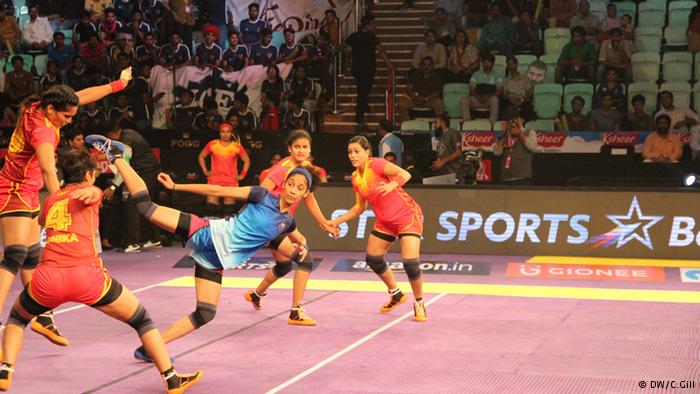 In April, India's best Kabaddi players were selected to play for the three league teams. Here, the Firebirds take on the Ice Divas in New Delhi.
Catch me if you can!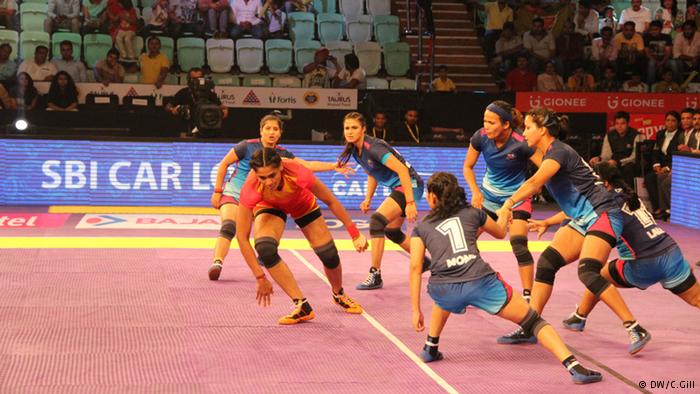 Kabaddi is a high-intensity contact sport originated in ancient India. Each team has seven players. A lone "raider" seeks to touch as many opposition players as possible before returning to his or her half of the area of play without being tackled.
Defenders on the attack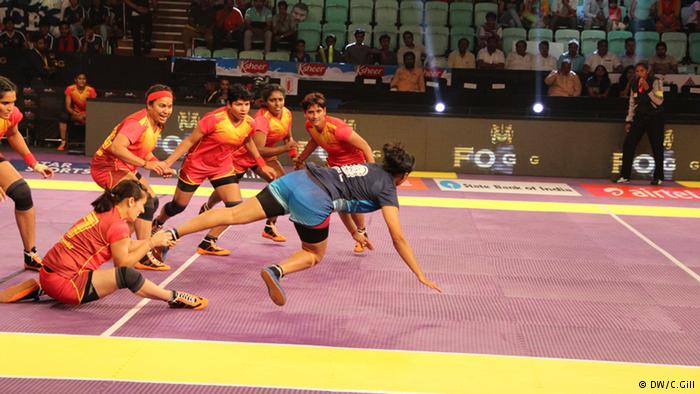 The opposing team tries to stop the raider on the way back into her zone, as seen in this picture. If the defenders succeed in stopping the raider from getting back to her half, they are awarded a point. The game lasts for 40 minutes, divided into two halves.
'Kabaddi, Kabaddi, Kabaddi…'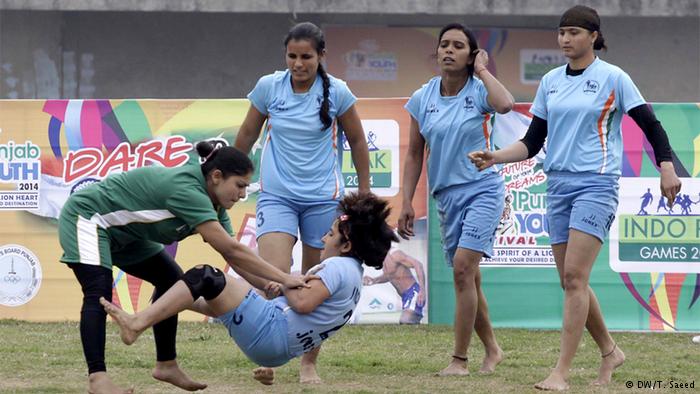 The sport requires immense physical exertion, and some movements are similar to rugby and football. At each turn, the attacker must hold his breath and chant "Kabaddi, Kabaddi" repeatedly to prove that he is not inhaling.
Girl power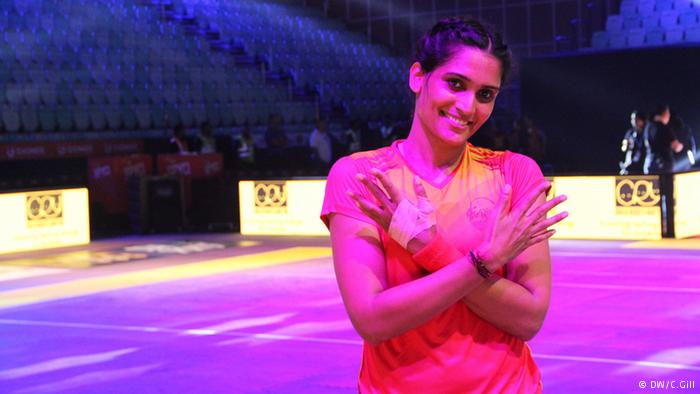 Though Kabbadi is not as popular as other sports in India, Mamtha Poojari, the captain of the Firebirds team, is now a well-known figure in the country. "Kabaddi is now associated with the 'girl power,'" says Poojari. "In India, most people think it is a sport for men. But thanks to the women's Kabaddi league, the perception is changing," she added.
Record viewership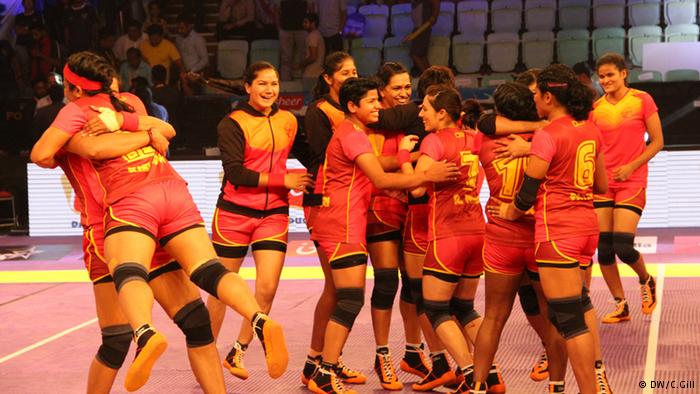 Around 38 million people watched the first two games of the women's championship on television. According to the Star India TV channel, no other women's sport in India has attracted so many Viewers.
Author: Cosima Gill / shs
_____
WTO RECOMMENDS
They are a community that migrated from East Africa to India between the 15th and 19th century. And today, the 60,000-strong community has settled primarily in the Indian states of Karnataka, Gujarat, Maharashtra and Andhra Pradesh. (From July 28, 2016)
The human rights record of Saudi Arabia is far from good. One of the things which makes it bad is the protection of women and their rights. Even though women have been allowed to take part in an election recently for the first time, as voters and as candidates, they are still not allowed to do some things or restricted. And those are things which are considered normal for women in other countries.  (From December 22, 2015)
Hélène Darroze discovered her love of cooking at an early age. Now she runs two restaurants, has two Michelin stars and has been proclaimed best female chef of the year by a British magazine. What's her secret? (From November 11, 2015)