"Can the media uphold gender equality and diversity in an age of great uncertainty?"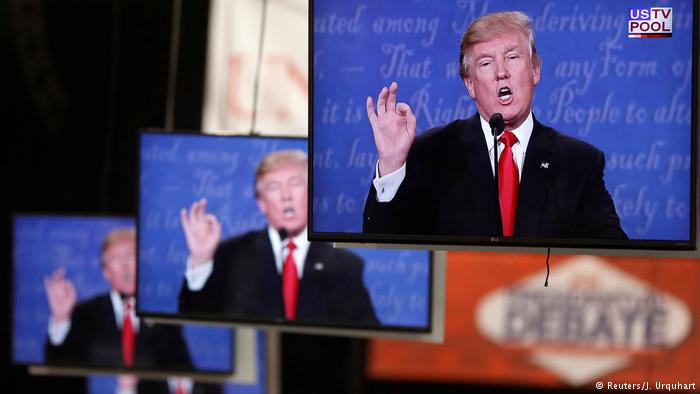 This was the topic of a panel discussion I attended at the Global Media Forum that was recently held in Bonn, Germany.
Featuring four female panelists and a male moderator, the discussion covered everything from the Women's March on Washington and the use of social media to communicate women's narratives that are not  published by the mainstream media in certain countries, to female quotas in the workplace and the UN's sustainable development goals to achieve equal rights for women.
Members of the audience also highlighted the influence of culture in the ways in which the media approach women's issues or those of the LGBT community, for example.
After 90 minutes, I couldn't tell for sure whether the original question had been answered but certain remarks resonated with me.
If you're not at the table, you're on the menu
Carmen Perez, National Co-Chair of Women's March & Executive Director of The Gathering for Justice from the USA, said this when she was winding up her remarks. I guess this is the basic premise for any discussion that deals with inclusivity. If you are not at the bargaining table yourself, then the chances are that you are going to have decisions made for you by someone else; decisions that fit someone else's vision of what's best for you. But how do women gain an adequate or even representative number of seats at that proverbial table? Besides the usual criciticism of policies and regulations, there were few new tips on how to make it to the table.
The status of women's involvement and portrayal in the media should go beyond inspirational talk
"Only 4 percent of all that's produced in the media globally breaks stereotypes of women."
Albana Shala, the Chair of the UNESCO International Program for the Development of Communication (IPDC) and Program Coordinator of Free Press Unlimited in The Netherlands shared this sobering statistic, driving home a salient point when she asked: "How many men are there in this room?" Unsurprisingly, they were few and far between.
"This is perceived to be a women's problem," she continued. Something which flies in the face of Hilary Clinton's famous clarion call at the Beijing Women's Conference back in 1995 when she declared: "Women's rights are human rights." While there has been change since and women are increasingly visible and present in the upper reaches of corporations, one can't say that the numbers reflect the aspirations that fill research papers and government policies.
The discrepancy in adjective usage for men and women
Somehow the illustrations of women who've "made it" often include words such as "successful" or "strong" – something you rarely find when it comes to men. Often someone's femininity is underscored by the addendum: "in a field typically dominated by men." Sure, perhaps the idea once was to rally and encourage more women to venture out of stereotypical vocations. But I'd like to think that given that we have astronauts, physicists, world and faith leaders carrying the XX chromosome, stating the obvious is now redundant. And patronizing too.
It's always a matter of perspective
This was best described by the final speaker at the event. He happened to be one of the random men in the audience whom the host picked out for an opinion to close the session. He explained how when he was a child, the differences between gender or color or ethnicities were never an issue. But these became obvious and entrenched as he grew up. And so he proffered a simple solution: "Perhaps we should be like children and not look at our differences."
This immediately reminded me of the recent brilliant op-ed in the New York Times by the former model Paulina Porizkova. She wrote about how feminism was an alien concept while she was growing up in Sweden because everyone was brought up to believe in their strengths and to treat each other with respect.
In much of the world, however, we do need to catch up on years of inequality. The media have to spread the message of equality and acceptance to raise awareness and drive forward international goals and policies. This means equality not just for women but for all marginalized groups as well.
Perhaps it's best to simplify the goal: Start small. Start at home. Start in your neighborhood.
Talk. Listen. Recognize differences, accept otherness.
The hope is that eventually, forums that discuss inclusivity might become a thing of the past.
Author: Brenda Haas
Editor: Anne Thomas
_____
WTO RECOMMENDS
Are the media making big mistakes in the way they represent women? What about how they 'show' violence against women? (From November 1, 2015)
Female leaders steer big corporations and major economies. But at the World Economic Forum they are still grossly underrepresented, with only 20 percent of participants being women. (From January 19, 2017)
Berlin's government wants to ban sexist ads across the city after three districts set out similar plans. Advertisers say the issue is irrelevant, but local politicians say misogynist advertising influences children. (From June 21, 2017)