We need to talk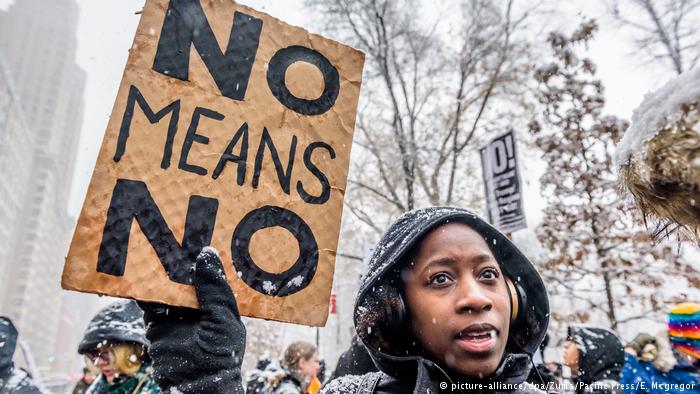 When I was a rookie journalist in Malaysia in the mid-1990s, I was assigned to the "women's desk" to cover "women's stories."
We often worked with feminist organizations to push the male-majority government to pass badly-needed legislation on rape and domestic violence. Later, there would also be calls for legislation on sexual harassment at the workplace.
The organizations' main demands were for clear-cut legal procedures when it came to the reporting, investigation, and handling of such cases: from both the point of view of the victims as well as law enforcement.
The attitude amongst law enforcement officials and legislators then (and sadly, sometimes, even now) was that domestic violence was a "private matter." Several domestic violence survivors who spoke to me shared how when they'd finally worked up the courage to make a police report or demand a restraining order, they would be asked if they really wanted to report their abusive partners or if they were willing to "give them another chance". They were told to "think about the children." Many would lose their resolve, end up second-guessing themselves, and return to the abusive relationship. Only to have the cycle repeat itself.
Rape victims spoke of the lack of insensitivity in the processing and investigation of their cases – sometimes even amongst female law enforcement officers. Often they were forced to field victim-shaming questions relating to their choice of clothes or lifestyle – none of which were related to the perpetrator or his crime.
My close association with these women's organizations helped ingrain in me some invariable truths: "No means NO"; "However you're dressed, you NEVER asked to be raped"; "Rape is about power, not sex"; "No-one 'deserves' to be hit".
To some of you reading this, all of this is probably self-explanatory. But if you had to straddle the seemingly parallel yet paradoxical universes of "Good girls don't do such and such" and "Your gender shouldn't be used against you", then perhaps you might get an idea of the learning (or re-learning) I had to do to eventually determine my agency for myself.
I do admit though that my constant exposure to stories of violence or inequality or cruelty with impunity eventually wore me down – and angered me. And I'll be frank; they made me cynical of men for a time.
Then, I was sent to interview one of the grand dames of the feminist movement in Malaysia. It was for a piece to commemorate a landmark jubilee of one of the oldest women's organizations, one that the grand dame had co-founded and once helmed.
As she reminisced about all the inroads women had made, she said something that struck me. Referring to the batch of women now running the organization, she said, "They are doing an excellent job but sometimes I feel they need to stop being angry at men. We cannot alienate the ones we are trying to educate, for example about domestic violence. They need to bring men on board."
I remembered this woman's words last week as various opinion pieces were churned out in the wake of the babe.net article about Aziz Ansari by a woman using the pseudonym "Grace" and accusing him of sexual assault.
Given the facts of the story and the influence of the  #metoo and TimesUp movements, most commentators found themselves navigating the minefield that separates sexual assault and sexual ignorance/selfishness (on Ansari's part in this specific case). This affair came close on the heels of an open letter signed by a number of influential French women, including actress Catherine Deneuve, high profile op-eds as well as statements by feminists, including one of my favorite writers Margaret Atwood, that somehow suggested some women needed to dial down their anger.
To be fair, all of them underscored the obvious: a sexual act is an assault or possibly rape when there is NO consent. Or when sex is used as a tool in a relationship where there is an imbalance of power – usually favoring the aggressor.
Not surprisingly, the grey areas of contention often popped up in the social interactions between women and men where signals could be misinterpreted on either side. Some women see no harm in appreciative gazes or the graze of a hand on their back; others say this is a no-go area. Some men are confused about what they see as harmless banter – or actions. Or worse still, find their defense behind blanket accusations of "witch-hunts."
Take for instance a male friend who in good faith offered a painkiller to his female colleague who'd complained about a headache, and later checked in on her to see how she was doing. He found himself facing his company's ethics committee after she said that she felt "harassed" by his attention, while he insists he was merely concerned. I have male colleagues who, now when they compliment me, preface it by saying, "This is not a #metoo thing but I just wanted to say you look nice today."
Statements like these are sad in two ways: on the one hand, they diminish the gravity of a movement that has opened our eyes to the insidiousness, pervasiveness, and cruelty of sex crimes. On the other, they make us wonder whether the sexes will ever be able to have harmless social interactions without mental handwringing on either side about potentially offending the other.
Personally, I'm inclined to side with the feminists who've been arguing that perhaps we need to consider toning down the (hitherto understandable) anger. The #metoo movement has opened up the conversation about a subject that arguably affects women and men differently.
It's up to all of us now to get onboard, get engaged, listen, and really talk about it. Warts and all, and perhaps with cooler heads.
Author: Brenda Haas
Editor: Anne Thomas
_____
2017 to me has been a watershed moment for womanhood. Bookended by the Women's March in January, and the snowballing #metoo movement that began in October (and which continues to unmask sexual predators across almost every field of work), women have shown their refusal to back down for simply being, themselves.
I never used to be a big fan of Salma Hayek – not until she played in "Frida" the biopic of the Mexican surrealist painter and feminist icon Frida Kahlo, released in 2002.
I wouldn't be surprised if "metoo" becomes Oxford Dictionary's 2017 Word of the Year. A Wikipedia page dedicated to the hashtag states that after Alyssa Milano's now-famous tweet in the wake of the Harvey Weinstein scandal, the phrase was used more than 200,000 times by October 15, and tweeted more than 500,000 times by October 16. On Facebook, more than 4.7 million people used the hashtag in 12 million posts within the first 24 hours.