Tying the knot in a refugee camp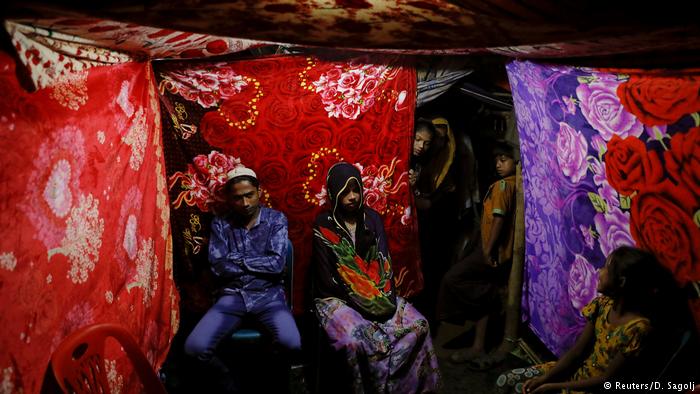 What is it like to tie the knot in an overcrowded refugee camp? Shofika and Saddam are Rohingya refugees who fled their village in Myanmar and now living in Bangladesh.
.
The big day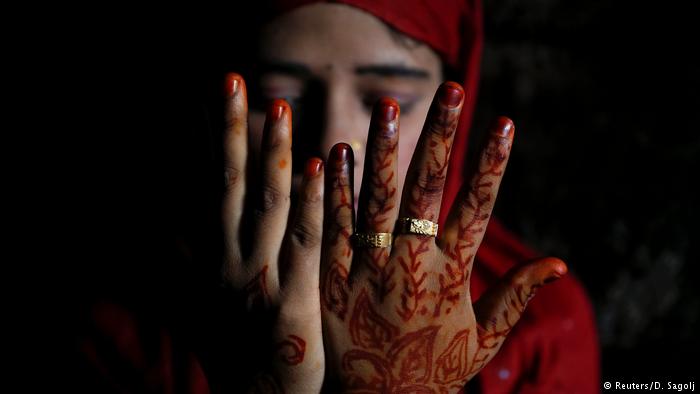 Shofika was only 18 years old when she got married. She showed the ring and the decorative drawings on her hand, called Mehndi, before the ceremony. The ornamental drawing on a bride's hands is believed to bring eternal luck to the married couple.
Final preparations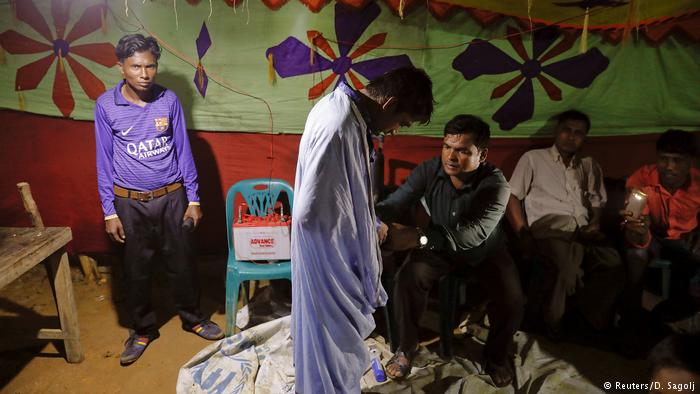 The bridegroom, 23-year-old Saddam, also had to prepare before marrying his childhood love. The two grew up in the Bangladeshi village of Foyra Bazar. They were forced to escape when soldiers from Myanmar burnt it down. They had already planned their wedding.
Falling tears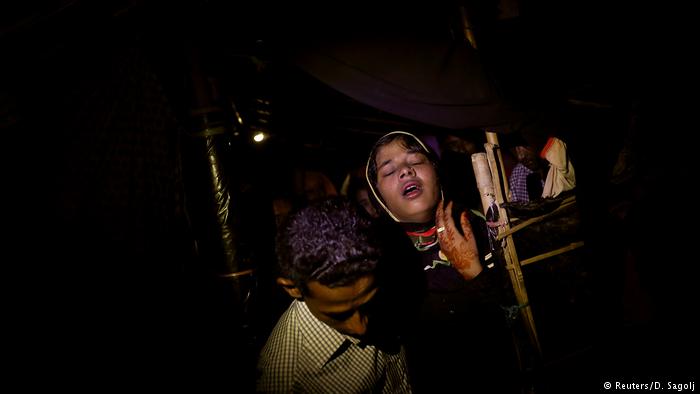 They had to get married in a foreign country. The bridge left her tent accompanied by her family and made her way to her future husband.
The arrival of guests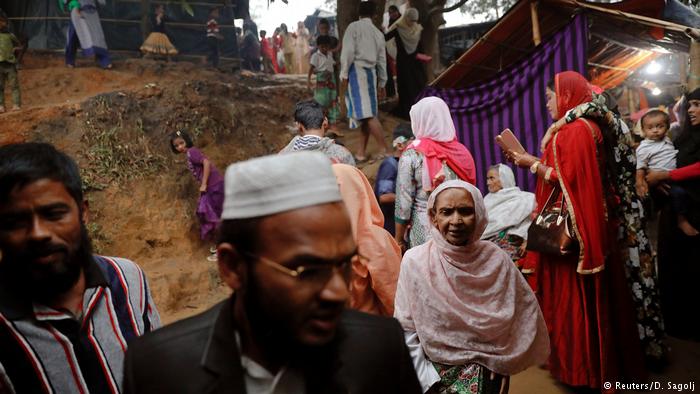 Shofika and Saddam fled their village in 2017. They ended up in the refugee camp of Kutapolong, which is on the border between Myanmar and Bangladesh, not far from the city of Cox's Bazar.
With Allah's blessings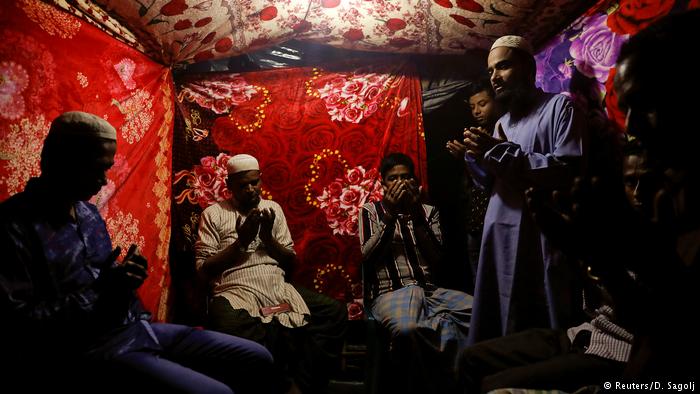 An imam conducted the wedding ceremony. He began by praising Allah and then read from the Quran. Afterwards, Shofika and Saddam were able to tie the knot.
Celebrations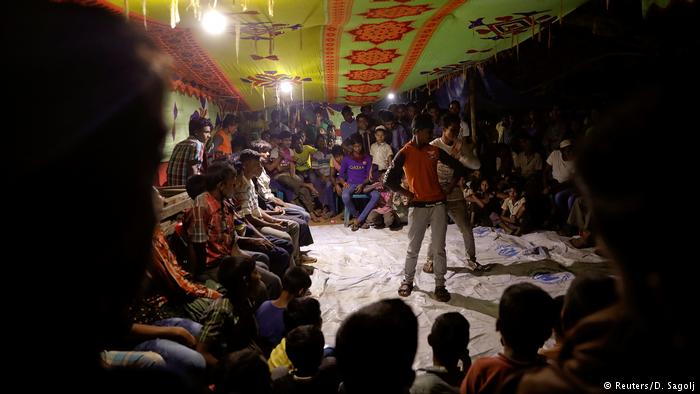 When the religious ceremony was over, guests moved onto the "dance floor". The bride and groom also danced. It was a happy day that helped everyone forget the difficult circumstances in which they were living for a moment.
Back to reality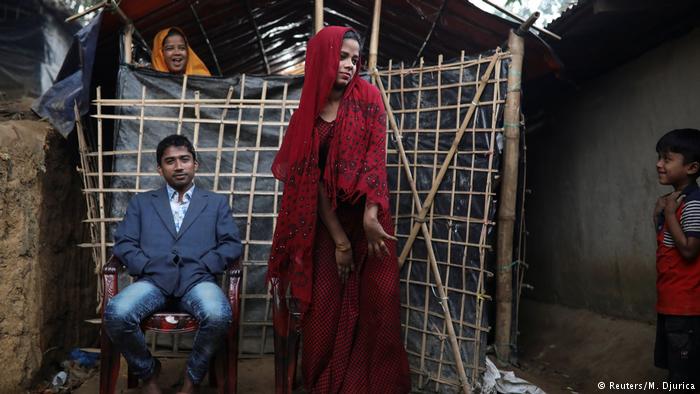 Five days after the wedding, the young family started their life together in the refugee camp. Today, Saddam sells goods on the streets and Shofika keeps house.
Hope for a better future
Like all the other Rohingya refugees here, they dream of having their own house one day, a place in which they can feel safe.
Author: Gui Hao (ml/act)