Sadaf Foroughi: Ava, my adolescent self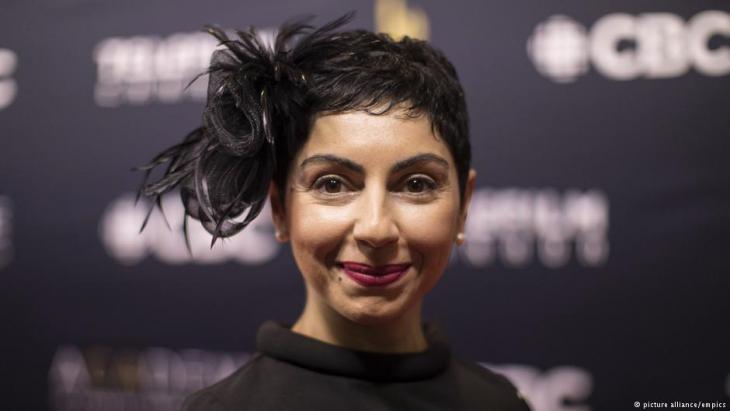 Sadaf Foroughiʹs debut feature film, AVA, examines the complexities of the relationship between a mother and a teenage daughter living in present day Tehran. The movie is both a fascinating character study and an examination of the damage caused by the rules governing women's behaviour in Iranian society.
What inspired you to make the film AVA?
I have always made a point of challenging sexism and the extreme situation of women. AVA arose out of my previous work, yet this time it is more personal.
What are some of the differences you encountered shooting this movie in Tehran, as opposed to shooting a movie in, say, Montreal?
In Iran you are always faced with the ruling bureaucracy and the fact that one has to obtain the shooting permission from the authorities.
What did you hope to accomplish with the movie?
I wanted to communicate with the audience. The existence of a film is shaped by the relationship between what a filmmaker has in mind and viewer insight; in the best case, it can extend the filmʹs life-span. The only thing that binds us all together in this world is art. The film facilitates a different kind of perception, showing us places to which we have less access. It can reveal just how similar we are – with our differences, in our fear, our doubts and our feelings.
I respect the idea of audience interpretation. That's both how and why I created AVA in such an interactive form, with the aim of respecting the audience and allowing them the space to complete the film along with me, as the one who created it. I was hoping to trigger a debate about the hugely detrimental impact repression can have on individual and communal well-being, to talk about the taboos that still exist for women all around the world, especially in more traditional countries. I wanted to push boundaries in the hope of a better and equal world for women. As far as screening AVA in Iran is concerned, I need to obtain permission from the authorities first. I have yet to apply.
Aside from Ava being a musician, what moved you to structure the film along the lines of a piece of music, instead of referencing more conventional theatrical terminology?
I feel that music is the art form that is closest to film. Both art forms touch our nerves in the same way, in waves. AVA focuses on women and their internal universe of infinite possibility. I wrote the screenplay as a musical variation with the hope of injecting fresh air into my film and finding a new language to tell my story.
Since the theme was not an easy one to carry around and live with for two years, I needed a creative motivation to go on. I made the process as pleasant as I could for myself. The idea was to make it pleasant for the audience, too. In my small "laboratory" I created the world of my story brick by brick. Then I conducted it like a piece of music. I am happy with the result.
The film has a very claustrophobic feel – even exterior shots feel enclosed. Was this to suggest the constraints that women, especially young women, experience in Iran?
I was trying to convey this sense of repression visually – telling the story by portraying women in their interiors, then experimenting with the use of lenses, depth of field, perspective, focus, changes to the aspect ratio, etc. These were my ways of depicting just how much women are lost in their own oppressed femininity.
Iran has an international reputation for its film-making. Have there been any Iranian directors who have been an inspiration to you – and how.
Abbas Kiarostami and his artistic approach to his material, his sense of experimentation, his examination of human nature. These are aspects that are also common to the work of Sohrab Shahid Saless, Bahram Beyzai and Amir Naderi.
You mentioned you have a background in the physical arts and that has impacted your cinematography – can you explain how?
It is irrational. When you meet someone, you retain traces of this person's perfume on your skin for some time and then the memories of it last forever. The relationship that we have as an observer or an ʹamateurʹ of art is very much in line with this experience. I was very into painting and sculpting from an early age. However, I am also draw a lot of inspiration from those days when my mother used to practice painting and I would walk around observing her. Also, examining Edgar Degas's dancers in her painting books for hours. This is still one of my favourite past-times – going to the library and looking at paintings and photos.
How did your own life growing up in Iran help shape the movie and you as an individual?
AVA is inspired by my adolescence and my relationship with my friends during that period.
It depicts the stresses that we have suffered because of oppression in that society, defining us as post-revolutionary Iranians. It is a love letter to my lost adolescent self.
Interview by Richard Marcus