How many more rapes will it take before its gets safer for us?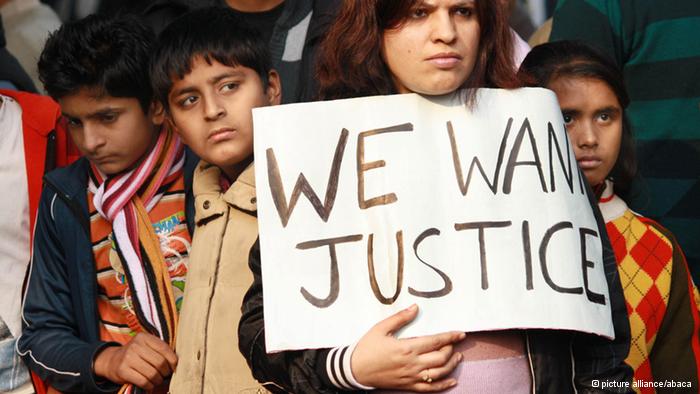 There is a lot common between Pakistan and India, after all the two nations have hundreds of years of shared history. But while partition of British India in 1947 gave India and Pakistan separate identities, 65 years later, the two nations are still striving to achieve a major goal: the protection of their women citizens from rape.
While activists in Pakistan mourned the recent killing of nurses carrying out a polio vaccination programme, the gang-rape of a 23-year-old medical student in a Delhi bus on December 16 has shaken the Indian nation and touched what the International Herald Tribune called the "deepest chord of discontent".
Both the incidents triggered a series of reactions in their respective countries. On January 1, human rights activists in the Pakistani capital held a candlelight vigil to express their solidarity with the Indian victim. However, keeping in view the high frequency of such reprehensible incidents inPakistan, this nation has tended to jump erratically from one issue to another. Action is needed here urgently too.
The response to the rape case in India has been remarkably consistent and persistent. Protests that started when the incident was first reported on December 17 continue till today. Indian rights activists, journalists, politicians, celebrities and ordinary people have been pushing for more stringent laws and penalties for rapists. It seems the protesters are not going to stop unless the suspects now facing trial are convicted and hanged, a punishment handed down rarely inIndia. Indeed since the country was founded a mere 50 executions have taken place.
Demands for tougher punishment for rapists have triggered a debate not only inIndia, but also in Pakistan, where even if convicted, rapists are jailed only for a few years and need not worry about the death penalty. After all, Pakistan is a country where convicted acid attackers roam around freely and little is done to stiffen the punishment for this terrible crime even if their victims die as a result. Measures to toughen up the law now rest somewhere among piles of paper left to suffocate and be forgotten, just like hundreds of acid attack victims.
The problem is that public opinion remains divided about what can be done. Those who haven't been affected by acid crimes and think it can never happen to them or their loved ones remain unmoved and see no need for action. Then there are those who are the victims but remain silent out of fear of their attackers. Others, including vocal victims, have protested publicly but are pessimistic about the government's willingness to act and deeply suspicious of the law enforcement agencies. This latter point is something people in India and Pakistanhave in common. There is simply not enough political determination to take action to protect women from these heinous crimes.  
From my perspective, two incidents were quite remarkable and say much about the mood at the present time. Firstly, when Dehli's Chief Minister Sheila Dikshit was booed away by the protesters when she arrived at a candlelight vigil for the deceased victim at Jantar Mantar, a spot designated for protests and assemblies in the Indian capital. Clearly protesters saw her as part of the problem rather than part of a solution. Secondly, when a banner was raised at one of the protests which read: "Obama, please save our daughter because our government is impotent". Protesters clearly intended to say that they have no faith in their government's willingness to tackle the problem: a deep-seated disrespect for women.     
Indeed, the protests have continued across India despite a ban in several cities. Protesters have continued to vent their rage in the face of police using water cannon, tear-gas and wielding riot batons. I take my hat off to the protesters in India for their unity and consistency in expressing their rage over violence against women in their country.  
Simultaneously, this makes me think that if one rape case could lead to such reactions inIndia, protesters should have spent the entire year of 2012 on the streets of Pakistan. Every year some 2,900 women are raped in Pakistan, almost eight a day. The stories that make it into the headlines are cases that are either reported to the police or the victim or her family permits the media to cover them.  At least three times the number of these incidents is never reported due to "family honor and the fear of causing shame"- yet another thing that India and Pakistan have in common.
The Indian government cancelled all New Year celebrations across the country because of the tragic death of the young woman in a hospital in Singapore. But will this lead to an end of public fury?
I hope not. I hope that reactions in India to this horrific rape/murder may be seen later as the starting point for an improvement in the position of women. But one cannot help thinking how many more rapes will take place before people in Pakistan take to the streets resolutely and force their lax government to toughen up the law and its enforcement to protect women from terrible crimes.  
Author: Ayesha Hasan
Editor: Grahame Lucas