Barring women from voting: why?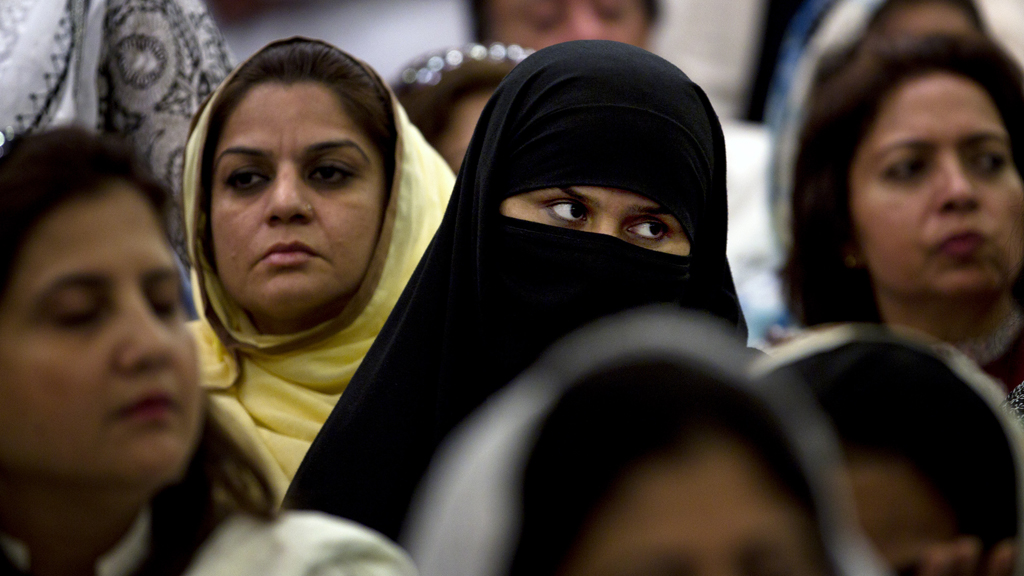 Why were some of Pakistan's women disenfranchised in this year's elections?  This was the question on my mind as reports surfaced the day after the election that all the major political parties – PPP, PML-N, JUI, PTI – had signed agreements stating that women would not be allowed to vote in certain districts of Pakistan. No matter what gains Pakistan's democracy has made in conducting the elections, this move of deliberate disenfranchisement has been the elections' biggest disappointment for me. And even if it took place in only a very small, isolated part of Pakistan, the symbolism of an underhand, illegal agreement to keep women out of the voting booth has colored the rest of the results with the hue of illegitimacy and inequality.
There is no legal reason for women not being allowed to vote, to run for Parliament, or to even run the country.  Pakistani women were given the right to vote in 1947 under the creation of Pakistan Ordinance, with that right being reaffirmed in the 1956 elections under the interim constitution. Women have also been guaranteed a place in parliament under the reserved seats system coming into being in the same year. And Benazir Bhutto was first elected to power in 1988, serving as Pakistan's Prime Minister twice in Pakistan's history.
This year, expectations were high about how women would come out of their houses to vote for a different kind of Pakistan, one that guaranteed justice in practice as well as theory. According to official counts, 37 million Pakistani women were registered to vote.  Women not only hoped to vote, but they ran for elections to both the National and Provincial assembiles, in some places taking on political stalwarts who had never lost an election before. And on the day of the polls, despite the threats of the Taliban to blow u
p polling stations, family and societal pressures, and the difficulty of leaving the house to stand for hours in the sweltering heat, women came to cast their votes, in the cities, villages, plains and deserts.
Turnout was as high as 60% in some polling stations, not necessarily in the most affluent parts of the country, where women enjoy greater freedoms than elsewhere. Even if they couldn't read, they marked the election symbols of their preferred candidates with their stamps and thumbprints. Even if they wore burqas or observed purdah, they cast their votes in women's pollling stations, away from the men. After the polls, when protestors disputed election results, women were in the crowds,  braving the threat of even more violence to make their voices heard.
But in Upper and Lower Dir, as well as Mianwali in Punjab, women could not exercise their constitutional right to choose their political representatives. The reasons stated for this act of bad faith against Pakistan's women were a combination of security concerns and socio-cultural pressure.  In some of these areas of Khyber-Pakhtunkhwa, the men decided that it simply wasn't safe for women to come to polling stations to cast their votes; threats by militants to attack polling stations worsened matters. Yet long-standing custom decrees in these remote areas that it's rarely safe for a woman to ever come out of her house, on election day or otherwise, with a popular saying being that the only two times a woman should leave her house is when she is getting married or being buried.
In addition to the already existing cultural taboos against women voting, religious figures, clerics and mullahs, announced that a woman voting for a male candidate who was not "mahrem", that is, a blood relative, endangered the legitimate marriage contract between those women and their husbands, who they were in danger of losing should they come out and vote for "strange men".
But it's the wording of the hand-written document document produced in Upper Dir's PK-93 constituency, signed all the major political parties, that makes me think there was a far more cynical reason behind these women being prevented en masse from voting. The affadavit signed by the PPP, PML-N, PTI, JUI, and independent candidates states the following:
Agreement
All parties including Jamat Islami, Independents , PML-N, PML-Q, PPP, PTI and ANP authorized Malik Jehanzeb and Malik Faiz Mohammad Khan of Dogram to decide on women voting in the elections. Whatever decision these two elders make, it will be binding on all the candidates from PK 93. The above mentioned elders will decide keeping in view the situation on the ground. Every party will have to pay the area elders 10 million rupees as a penalty for violation of the decision made by the elders.
The agreement doesn't say what money may have exchanged hands for this agreement being signed and adhered to by all parties. Could it be that the women voters of Dir were betrayed by the political parties for the sake of money? If so, this is an even greater reason for the Supreme Court to take notice of what happened in Upper and Lower Dir, parts of Swat, Buner and Mianwali and declare the results illegal in those areas where we've found disenfranchisment on the basis of gender. It's a serious enough crime on its own, but to perpetrate itfor financial gain is unforgiveable. Pakistan's women deserve better than to have their rights sold away for thirty pieces of silver.
Author: Bina Shah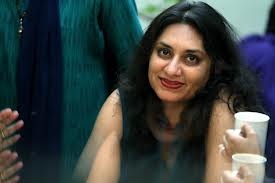 Bina Shah is a writer of English fiction and a journalist living in Karachi, Pakistan. She is the author of four novels and two collections of short stories. She is a regular columnist for the Dawn and the Express Tribune, Pakistan's major English-language newspapers, and has also contributed to international newspapers The Guardian, The Independent, and the International Herald Tribune and international journals Granta.com, Wasafiri and Critical Muslim.
Bina was born in Karachi, Pakistan and was raised in Charlottesville, Virginia, and Pakistan. She holds a degree in Psychology from Wellesley College and a Masters in Education from the Harvard Graduate School of Education. She is a fellow of the University of Iowa, having participated in the International Writers Program in 2011. Her humorous writing, political satire, and clear-eyed view of social issues have earned her critical praise.
This blog series, produced by Uks Research Center, in collaboration with FES, is such one effort which has been started for the benefit of women, women in politics and the people of Pakistan in general. You can get in touch with the FES or the Uks via email (info@uksresearch.com or info@fes-pakistan.org) or via phone (+92-51-2850906). A radio program series on women's issues can also be heard on Uks's website at www.uksresearch.com.