Search Results for Tag: baby boom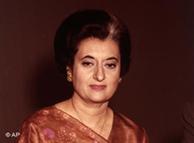 A steady stream of women who have already had children are keeping Rajasthan's government hospitals in a tube-tying whirl after authorities came out with a plan to help slow the baby boom.
Kavita Devi could not believe her luck when the local health authorities decided to award her a 21-inch color television. The 25-year-old lives in the Barmer district of Rajasthan – India's biggest state and home to 68 million people.
The mother of two boys won the lucky draw after she opted for sterilization in September. "I am so happy. I am now going to tell my friends not to have more children. I understand that population

read more