Search Results for Tag: Bar dancers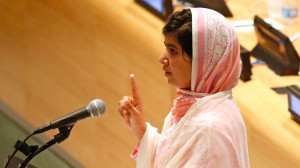 16-year-old Malala may be a heroine in her own right, having survived an attack by the Taliban. However, people in her country think there is a huge hype around her created by the local media. Afghanistan's parliament is scheduled to discuss a law which will protect men who have committed crimes against women and bar dancers in Mumbai are getting back their jobs.
Find out which women's themes made it to the headlines in South Asia.

read more
Tags
Afghanistan
,
bangladesh
,
Bar dancers
,
India
,
Kabul
,
malala
,
mumbai
,
nepal
,
Pakistan
,
south asia
,
women