Search Results for Tag: Sumatra
Ahead of World Elephant Day (Aug. 12), DW spoke to Christine Das, a Malaysian contemporary artist who has dedicated her work to the protection and conservation of Bornean elephants and their habitat.

read more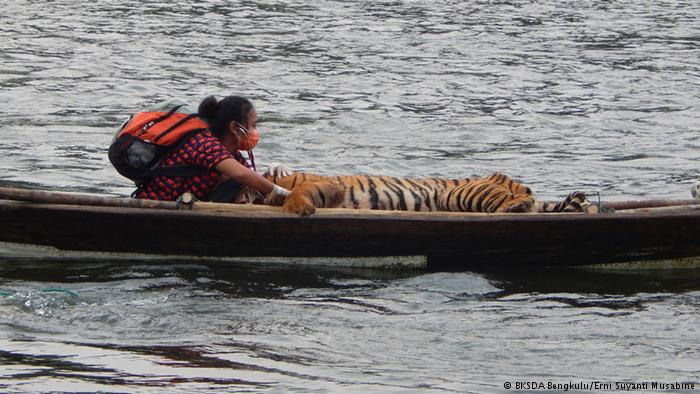 Only about 400 Sumatra tigers can be found in the world today. Land opening and hunting are the main causes of their threatened extinction. A brave woman is one of their rescuers. She chose to be the tiger's best friend.

read more
Tags
Bali
,
Bengkulu
,
brave women
,
East Java
,
Jambi
,
NGO
,
Seblat Elephants Conservation Center
,
Sumatra
,
tiger
,
Tiger Protection and Conservation Unit
,
Wild Animal Rescue Centre
,
women