Piolet d'Or: Three climbs selected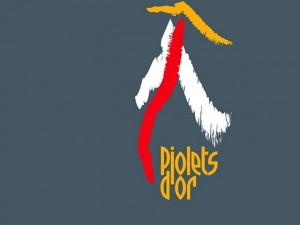 The Oscars for actors were awarded, but not yet those for climbers. From 9 to 12 April, the mountaineering community will meet in Chamonix and Courmayeur at the foot of Mont Blanc, where this year's Piolet d'Or is awarded, the Golden Ice Axe. The jury made up of nine top-class mountaineers, one of them the German Ines Papert, selected three outstanding climbs out of a list of the 58 most important ascents of 2014.
A traverse, a north face and a "shy girl"

One of the chosen climbs is the so-called "Fitz-Traverse", which was made by Alex Honnold and Tommy Caldwell in February 2014. The two Americans succeeded in crossing the complete range of Fitz Roy in Patagonia. They needed five days for the more than five kilometers long climbing route over seven summits and some razor sharp ridges.
The three Slovenian mountaineers Ales Cesen, Luka Lindic and Marko Prezelj are among the top three, too. In the end of September 2014, they climbed for the first time via the 1,350-meter-high north face of the shapely, 6515-meter-high Hagshu in the Indian part of Kashmir. The two Britons Mick Fowler and Paul Ramsden, who had originally planned to climb the same route, but switched to the Northeast Face of the mountain because the Slovenes were already climbing in the North Face, were "only" nominated for the preliminary list.
The third on the podium are the two Russians Alexander Gukov and Alexey Lonchinsky. In May 2014, they climbed firstly through the 1900-meter-high Southwest Face of Thamserku (6618 meters) in the Khumbu region in Nepal, near Mount Everest. It took them eight days to climb the new route in Alpine style. Alexander and Alexey named it "Shy Girl". They will surely tell us why, at the Piolet d'Or celebrations in April.
Piolet d'Or Career for Chris Bonington
During the event, the living mountaineering legend Sir Chris Bonington will receive the Piolet d'Or Career. As reported previously, the 80-year-old Briton will be awarded for hits lifetime achievements.
Last year, the Swiss Ueli Steck (for his solo ascent through the Annapurna South Face in Nepal) and the Canadians Raphael Slawinsky and Ian Welsted (for the first ascent of the 7040-meter-high K 6 West in Pakistan) had won the "Oscar for climbers".
Date
5. March 2015 | 19:06