"School up": Monsun is slowing down construction work
The weather currently makes life tough not only for the mountaineers in the Karakoram. Also in Nepal it thwarts many time schedules. The work on the new school in Thulosirubari has now been slower because of the monsoon, writes me Shyam Pandit, Nepalese liaison man of the "Nepalhilfe Beilngries". The German aid organization coordinates the construction of the new school building, which became possible through your donations for "School up!". Along with the well-known climbers Gerlinde Kaltenbrunner and Ralf Dujmovits, I had launched the donation campaign two years ago to rebuild the village school of Thulosirubari, about 70 kilometers east of the capital Kathmandu, as quickly as possible. The school had been so badly damaged by the devastating earthquake in Nepal on 25 April 2015 that it had had to be demolished. Since fall 2016 the construction work is in progress. Actually, the first construction phase should have been completed before the rainy season.
Now handover date in August
However, according to the contractor, the building material temporarily ran short. In addition, the local elections in Nepal in mid-May, the first in the country in 20 years, delayed the work. The contractor wants now to hand over the new buildings at the end of August at the latest, writes me Shyam. Until then, the toilets and a water reservoir are also to be completed. You can see in the little slideshow below that the construction work continues even during the monsoon.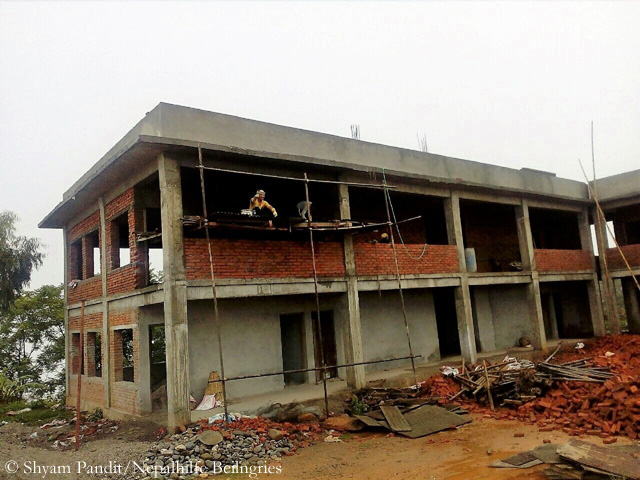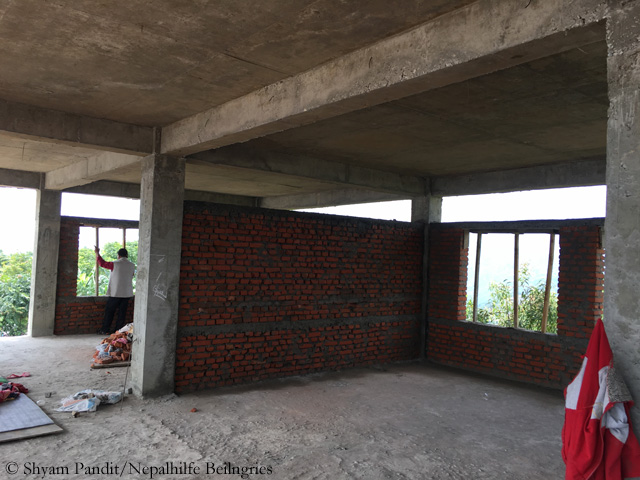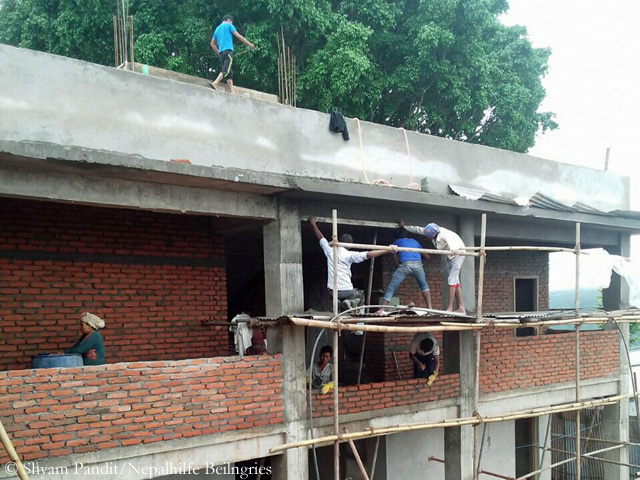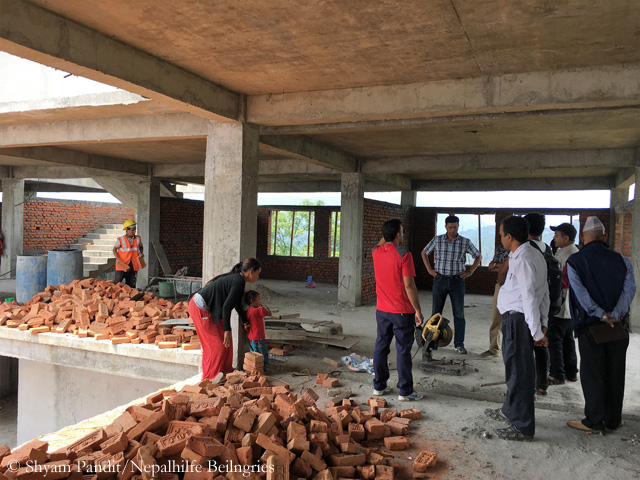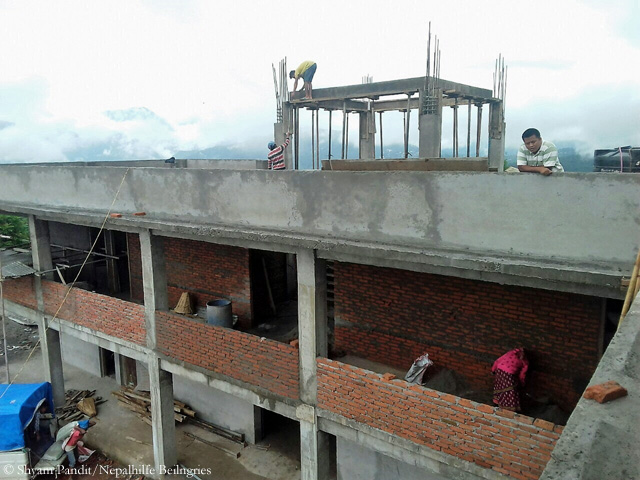 We have already come a long way with "School up!" but have not yet reached the goal. We need more donations. Here again the bank account of our aid project:
Recipient: Nepalhilfe Beilngries e.V.
Bank: Volksbank Bayern Mitte eG/Germany
IBAN: DE05 7216 0818 0004 6227 07
BIC/SWIFT-Code: GENODEF1INP
Intended purpose: Gerlinde and Ralf School
Already now a thousand thanks for your support. It would be great if you could tell your friends about "School up!".
Date
6. July 2017 | 15:35