Search Results for Tag: Richard Salisbury
Ang Rita Sherpa's Everest record could be one for eternity. The legendary climber from Nepal, who the locals reverently call "Snow Leopard", is now 70 years old. No other climber has scaled the highest mountain on earth as often without bottled oxygen as Ang Rita did in the 1980s and 90s. "His record of nine will probably stand for a long time since current climbing Sherpas are required to use O2 by their companies," Richard Salisbury from the "Himalayan Database" writes to me.

read more
Date
7. December 2018 | 0:01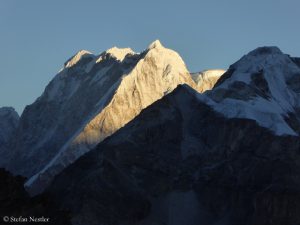 Santa Claus has brought an early Christmas gift for mountain lovers from all over the world. Since today, the new version of the Himalayan Database, the electronic "Bible of Expedition Mountaineering in Nepal", can be downloaded for free. Till now a CD ROM had to be bought to use the archive. Initially, the possibility to free download this extensive data collection should have been available already in November. However, there was a slight delay because the American Richard Salisbury, who added the data of the 2017 spring season, still had to wait for information on the Sherpas' summit successes.

read more
Date
5. December 2017 | 13:34