Search Results for Tag: crops
Grape skins as energy?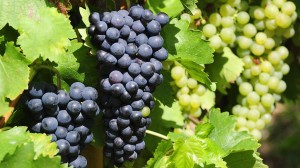 If you're familiar with biomass, you know that an increasing amount of food products are being used to generate energy – from diesel fuel to electricity and heat, scraps of corn, soy and other crops have become big business.
But students at a technical school in Sardinia came up with a novel idea: using grape skins to create a photovoltaic system. According to the students' teacher, who helped them develop the project, the skins of grapes contain photovoltaic power cells – and unlike blueberries, grapes are affordable and the skins are left over after wine production. The students are hoping their innovative project will give them an edge at the EU Contest for Young Scientists this September in Bratislava, Slovakia.