Hope beyong the scars – II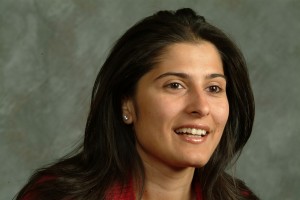 In the second part of her interview with Sharmeen Obaid and Daniel Junge, Roma Rajpal asks some very fundamental questions about violence against women. It took 18 months to complete the film, after which the filmmakers launched a separate campaign to spread awareness about acid attacks and help the victims.
What happened after the film?
Shortly after Saving Face won the Oscar, we launched a Saving Face Acid violence campaign. This campaign aims to create awareness around the brutal act of acid violence. It urges women and survivors to come together and fight this ugly act and in detaching the stigma attached to its heinous crime. Perhaps, the most important thing that came out of the film was that the issue of acid violence, previously a taboo subject came to the front pages of national newspapers and dominated the discourse, when it was previously very under reported.
What do you think needs to be done at the grassroots level so Pakistan raises more women like you?
Sharmeen: I strongly believe that education is the only way to change social attitudes, even at the grassroots level. That and raising awareness about the rights that women do enjoy under our constitution is very important. Most women do not even know that they have the right to divorce, inherit property, and marry at free will, because no one has ever informed them of these rights. With proper education and awareness I believe Pakistan can produce strong and determined women. Already, as I travel across the country, I come across women who are transforming their communities from the ground up!
Are you not scared that somebody could attack you because they are offended by your film?
In my former life as a journalist, I was trained at risk management in conflict zones so I am well aware of the dangers involved, however getting the story out is also important.
In my research I was surprised to discover that acid throwing is an urban trend, and not just restricted to the uneducated classes. How does one explain that?
Sharmeen: The circumstances behind acid attacks tend to vary extensively; sometimes it is a severe form of domestic abuse, other times it is in retaliation to a rejected marriage proposal. When filming Saving Face we met married women who had been attacked by their husbands because they thought they were not good wives. In another instance, we met a girl whose teacher had attacked her after she had rejected him. Often times the rationales are arbitrary and random, sometimes it is just a more extreme extension of violence within the home.
Education and Justice are surely important keys to many problems. But this kind of violence also has a lot to do with the upbringing of societal values. Men not just in South Asia but across the world culturally feel superior to women. The violence is then not physical but psychological in the form of mobbing, gender bias. How does one address social values?
Sharmeen: Gender bias and gender-based violence are global issues; circumstances and manifestations vary by region and culture, yet the underlying forces remain the same. Whether it is unequal pay or domestic violence, gender discrimination often finds its voice in manipulated facets of culture. In Pakistan, religion and tribal culture are misused to sustain the status quo and maintain unequal distributions of power. Combating such societal values requires sustained interest and a long-term commitment to altering the way we think; change of this nature cannot occur overnight. We need collaborations between the government, media and civil society in order to see this through. Education is key, and investing in the way gender dynamics are explained to children is vital in transforming future generations. We see pockets of this happening all over Pakistan, where passionate individuals have set up progressive schools and Montessori's that promote such values. Although this is heartening to see, a lot more needs to be done on a national level to steer gender related conversations in the right direction.
Why do you think there's been an increase in acid attacks?
Sharmeen: Acid attacks are on the rise because there has not been a well-implemented legal process in terms of getting justice for victims. Perpetrators know that they will most likely not be taken to court, and that will only serve a few years in jail if they are found guilty. The figures reported every year represent a fraction of the actual number of incidents as women in the rural areas to not have access to the legal system or the sort of resources required to file a lawsuit. The lack of liability coupled with an embedded patriarchal system and easy access to acid allows for acid violence to run rampant.
Acid violence has been occurring in Pakistan for decades, and most Pakistanis are aware of its existence and recognize it as an extension of gender based violence. For the most part, I had a similar crude understanding of the issue; although I was aware of its existence, I remained unaware of how wide spread the issue was, and didn't understand the factors and circumstances that caused such attacks. So although there was awareness about acid violence, it was vague and not solution based. When Daniel Junge asked me to co-direct Saving Face I felt it was the opportune moment to shed light on a prevailing evil in Pakistan, and to create critical and effective discourse around the issue. However when fieldwork began and I was able to witness the extent of what survivors have to endure, I was deeply affected and galvanized to stimulate change. Perpetrators of acid violence were seldom taken to court and people knew that a law against such acts did not exist. They also knew that if convicted, they would only go to jail for a few years. Given the lack of accountability, and the fact that acid is affordable and widely available, it was seen as a viable way to permanently harm someone. Pakistan now has a new law which has made this act punishable with life imprisonment. People have already been awarded this sentence, and so we hope that it will act as a deterrent for people in the future.
Can these victims really reintegrate themselves ?
Sharmeen – With strong family and community support it is possible for victims to reintegrate into society. It takes a lifetime of surgery to physically recover. Mr. Jawed told us that the hardest part is always managing expectations. Victims think that they will look exactly like they did before the attack, but that is simply unachievable.
Interview: Roma Rajpal
Editor: Manasi Gopalakrishnan