Tips for successful relationship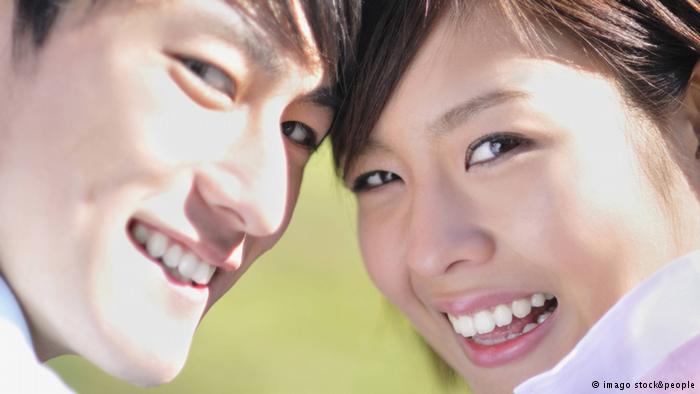 We always discuss women's issues, such as domestic violence, anxiety and depression and most of the times men are blamed for all these problems. I have seen many women end their marriages because they think that they are being oppressed by their partner even when it is not so. Have we ever thought, how we as women can have better love or marriage relationships, and eventually can live happier lives, even when we have problems?
Here are my suggestions. Every girl and women out there, whatever age group you belong to and whatever you are doing in your life, if you feel upset because of anti-women social norms, you should keep the following things in your mind in order to be happier.
These anti-women norms will not end immediately
As discrimination against women has been prevalent for centuries, it will not end in a day, a week, a month or even in a year. It needs years and years to be eliminated. So be patient….
If you really want to change women's situation, start with yourself. The first step is to get education, so that you understand what your rights are, and how you can claim your rights. The next step is to be financially independent by getting a good job or establishing a business (if possible). If you are financially independent, you will be less influenced by anti-women norms.
Social norms influence a person's thoughts
In many countries women suffer from the prevailing social norms. Your partner may be obeying those norms and may be unfair to you. It's very natural if your man behaves the same way like other men in his surroundings. So if you think that he is unfair to you, discuss it with him. If you communicate well, he will definitely realize that he is being unfair.
If your partner's behavior bothers you, make sure you explain your viewpoint in a way that helps him realize what the problem is. But do not nag. Remember, you will harm your relationship if you if you point out each and every mistake your partner makes. On the other hand, completely ignoring his makes is equally bad.
Men can be very helpful in the "process of change".
If you really want to overcome anti-women stereotypes and want to make women's position better in a society, you need to involve men in this process of change. Explain to your partner that he won't have to work all those extra hours to support his family if you have better opportunities to work. That way he can have more time to spend with family and friends.
At the same time if he participates in domestic chores or – if you are married – in educating and interacting with your kids, he will be a happier man because he will find himself closer to his family. Tell him that gender equality in public and private spheres does not mean "men's subordination" at all. And the position of women in public and private life really needs to be changed if we want to make this world a better place to live in.
Try to change men's views about gender equality 
Remember, just being worried about women's current situation is not enough. We have to play our part for a change, and women need to initiate this.
Try to encourage men to change their views about women through discussion. Tell your father, brother, son and husband or boyfriend that these anti-women norms are of no use. In fact, they are destructive for a healthy social setup. Explain to them that a social structure can never be good if it is not giving rights to the approximately 50 % of its population, i. e. women. Especially young boys should be told frequently that women are not inferior to men.
The best way to promote gender equality
Never try to force the concept of "gender equality". The best way to promote the concept of gender equality is to educate young girls and to increase their access to the resources such as land, money etc. Moreover, increasing women's participation in the labor force can also be very helpful to achieve this.
Your man deserves your love
Yes, men have been bad to women since ages ago but your husband/boyfriend is responsible for all this. Remember, you are not fighting against your man but against a thought and a trend, i. e. gender inequality or oppression of women.
Whether you are married or in a relationship, try to be more loving and caring towards your man. And if your man feels anxious and uncomfortable due to some problems in his life, try to help him come out of that situation. Make him realize that you will always be by his side no matter what the situation is, and he will automatically start trusting you.
Break-up is not the solution
Do not spoil your life by breaking up your relationship, when it can be a great one by your efforts. Take some time from your busy schedule to spend with your partner. Discuss your concerns with each other. These discussions will help you understand each other.
I am definitely not suggesting you to stay in an abusive relationship. But if your relationship is going through a bad patch and you are feeling anxious and depressed by your relationship due to some reason, do not end it immediately just because you think that all of your problems will be solved if you put an end to your relationship.
Try to improve your relationship, not for your man but for yourself. Go out together for dinner or do activities together. Express more love and care for your partner, and mind you, it shouldn't be fake. Breaking up your relationship is not always the right solution. Be more positive and loving towards your partner, trust me.
I hope these suggestions will help you in bringing a positive change in your relationships and eventually in your live.
Author: Roheena Sajid
Editor: Marjory Linardy
Roheena Sajid is a reader and has sent us this blog for publishing. Would you like to write for us, too? Send us an email at womentalk@dw.de.
WTO RECOMMENDS
Earlier this year there was a new dating app on the smartphone scene: Happn. It helps people
get in touch who have actually crossed paths in real life. Does this geolocation feature help to find "the one" or is this a privacy trap? (From February 17, 2015)
Romantic interaction between man and machine – that's what dating sims offer. Nowhere in the world are these emotionally-laden games as successful as in Japan. A new version of "Love Plus" has just been released for the Nintendo DS mobile game console. With it, players can have virtual schoolgirls accompany them through their lives. (From August 20th, 2014)
Is there a perfect relationship between men and women in this world? Women Talk Online reader Grace Faith gives us some tips! (From August 15, 2014)