Africa's first ladies: Soft power at work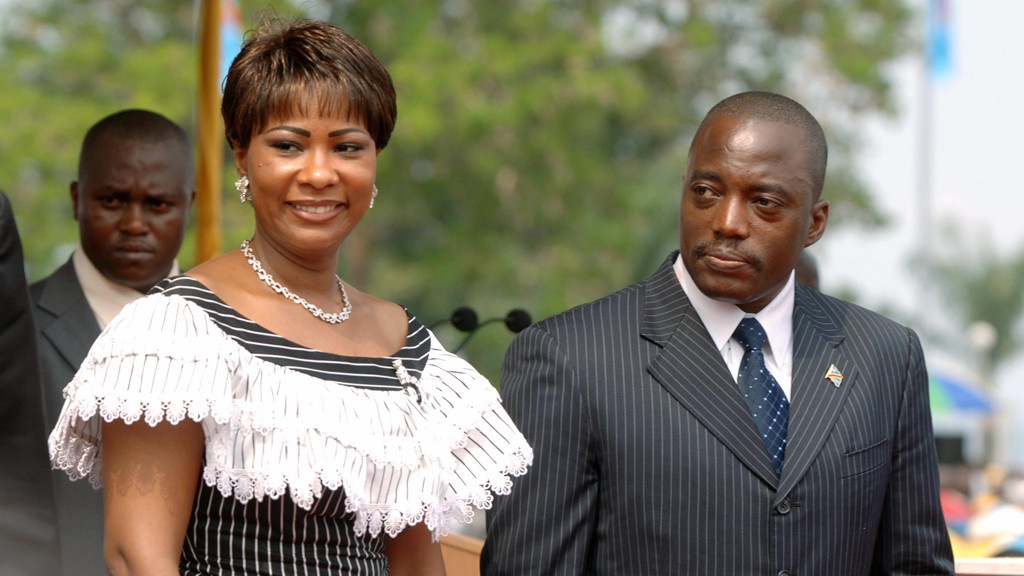 They may not have been elected but they still hold considerable power and influence. Some of Africa's first ladies even have an eye for the presidency. Meet the women behind these leaders.
Grace Mugabe: once ridiculed, now feared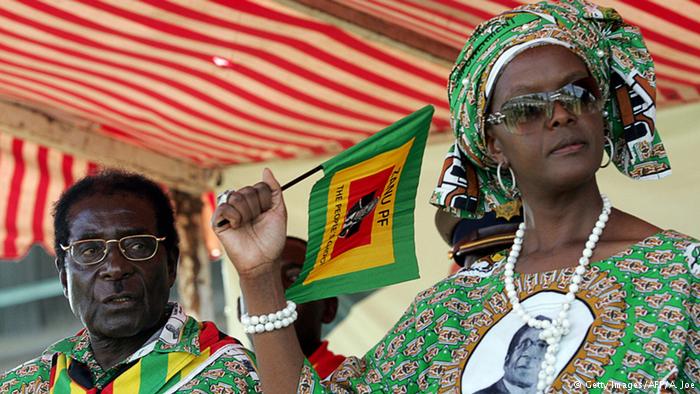 For a long time she remained in the background. She had two children with President Robert Mugabe while he was still married to his first wife. Grace became first lady after Mugabe became a widower. She is now chairperson of the ruling ZANU-PF's Women's League, where she wields huge influence. Although she denies the accusations, many view her as a possible successor to her 92-year-old husband.
Aisha Buhari: 'Wife of the President'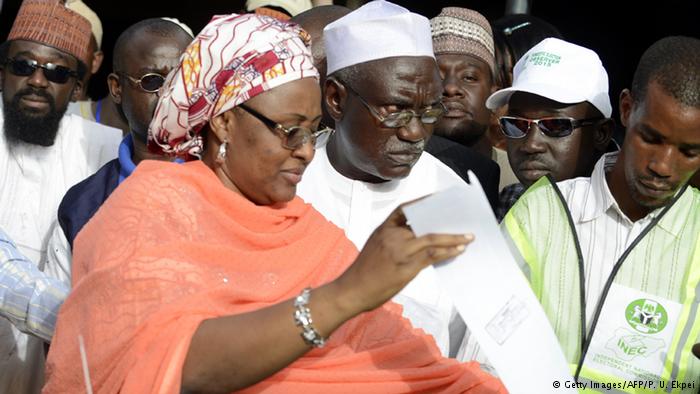 Most Nigerians were pleasantly surprised when Aisha Buhari announced she would respect the constitution not to engage in politics. Instead, she would only take part in charitable activities. Upon taking office, her husband President Muhammadu Buhari scrapped the Office of the First Lady saying it was a waste of public funds and incompatible with the constitution.
Margaret Kenyatta: Darling of the public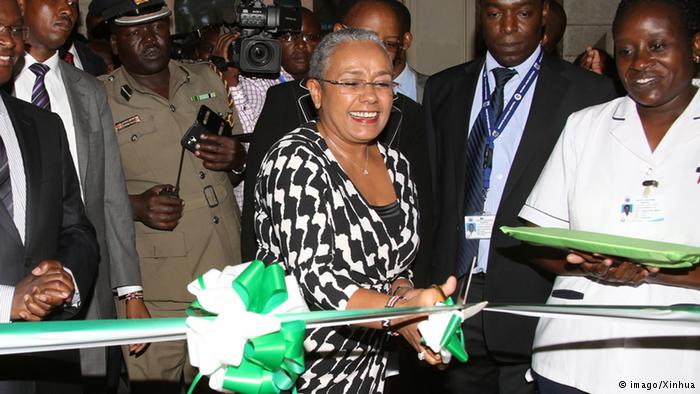 Kenyans love their first lady. The reclusive Margaret Gakuo Kenyatta has drawn much attention with her campaign to reduce maternal and child mortality. The daughter of a Kenyan railway operator father and a German mother, Mrs. Kenyatta is considered modest and restrained. She has been married to President Uhuru Kenyatta since 1991.
Ana Paula dos Santos: from flight to might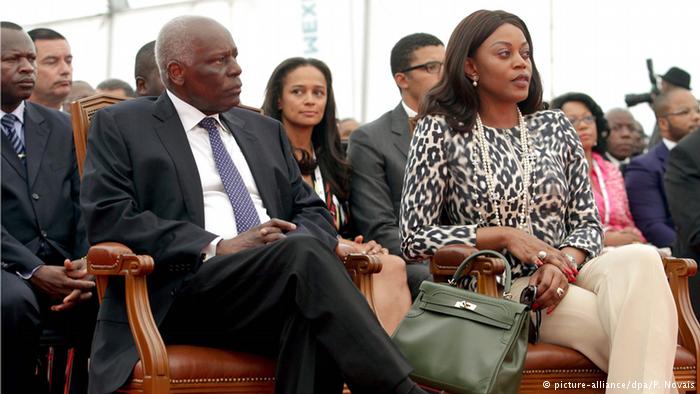 Ana Paula dos Santos worked as a flight attendant and a model. She met her husband, Angolan President Jose Eduardo dos Santos, while at work on board the Angolan Air Force One. Whereas some praise her for her commitment to women and children's welfare, others criticize her for her expensive lifestyle. Ana Paula is dos Santos' fourth wife and they have three children.
Dominique Ouattara: Femme fatale?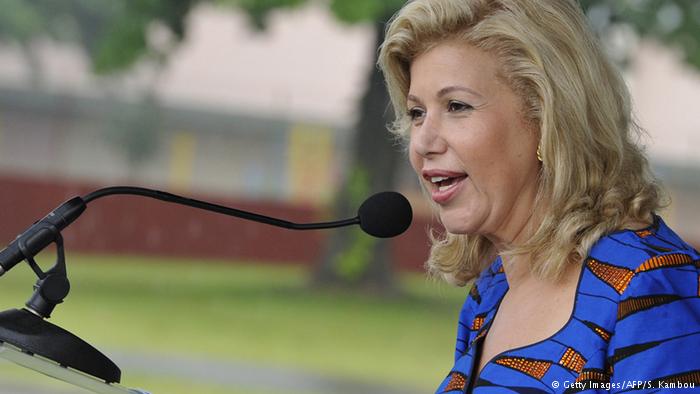 Dominique Ouattara has always liked to mingle with the powerful. When she met Ivorian President Allasane Outtara in the late 80s, she had made an international career as a real estate agent. By marrying Ouattara, the business lady added more clout in the country's political sphere. She is devoted to her children's rights foundation.
Janet Museveni: Uganda's 'eternal' first Lady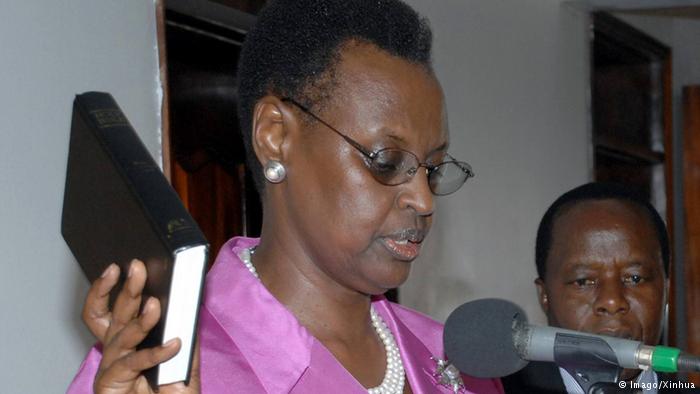 Janet Museveni's 30 years as Uganda's First Lady makes her probably the longest serving first lady in Africa. After the disputed election victory of her husband Yoweri Museveni, she is set to stay "in office" for a while. The mother of four became politically active in her late years. Since 2006, she has been a lawmaker and in June her husband appointed her as education and sports minister.
Marieme Faye Sall: Senegal's housewife first Lady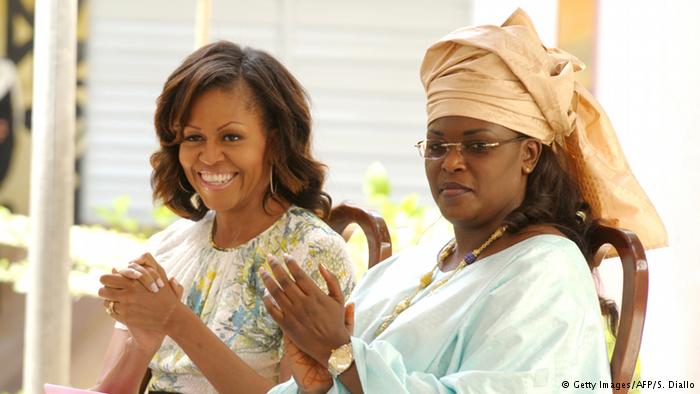 Senegal's first "native" First Lady Marieme Faye Sall (Right) with US First Lady Michelle Obama (Left) is the first "indigenous" first lady of Senegal. All others before her had a French background. She is described as a devoted housewife who hardly interferes in President Macky Sall's work. However, the couple is often criticized for their conservative lifestyle.
Marie Olive Lembe: Discreet and considerate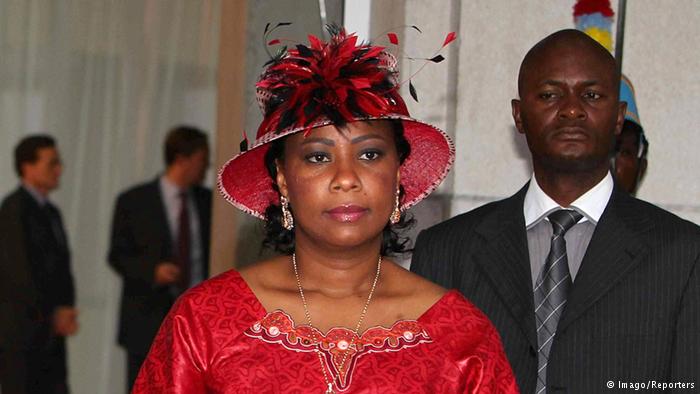 For many years she was engaged to Congolese President Joseph Kabila. In 2006 she eventually became first lady. Marie Olive Lembe di Sita has two children with her husband. She is believed to have a close relationship with Jaynet Kabila, the twin sister of President Kabila, who is considered his right arm. Thus, the Democratic Republic of Congo has two de facto first ladies.
South Africa: Will the 'real First Lady' please stand up?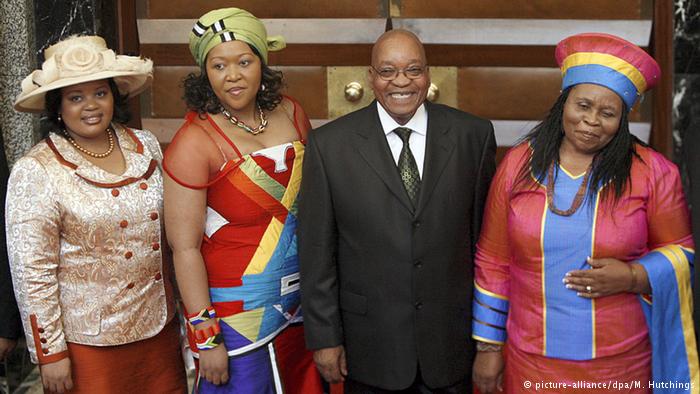 2008 saw a wedding marathon for South Africa's President Jacob Zuma. Within four years, he married three women: Nompumelelo Zuma, Thobeka Zuma and Bongi Ngema-Zuma. The three were in addition to Sizakelle, Zuma's wife of many years. His ex-wife Nkosazana Dlamini-Zuma carries his name too. She is the Chairperson of the African Union. Critics say Zuma's extended family costs taxpayers a fortune.
Author: Madelaine Meier
Editor: Marjory Linardy
_____
WTO RECOMMENDS
The human rights record of Saudi Arabia is far from good. One of the things which makes it bad is the protection of women and their rights. Even though women have been allowed to take part in an election recently for the first time, as voters and as candidates, they are still not allowed to do some things or restricted. And those are things which are considered normal for women in other countries. Here are some of the things. (From December 22, 2015)
Dr Habiba Sarabi, who became Afghanistan's first female provincial governor, appointed by the then President Hamid Karzai in 2005. She governed Bamyan and used this platform to promote the rich cultural heritage of the province.  In this one-on-one Dr Sarabi shares her extraordinary journey towards becoming one of the foremost female voices in the Afghan politics right now. (From October 5, 2015)
On the occasion of International Women's Day Dunya Maumoon, Foreign Minister of the Maldives has been speaking out on women's rights in her island nation. Maumoon, for many years has been an ardent supporter of human rights and women's rights in the Maldives, is the daughter of a former president. In a DW interview she underlined her commitment to women's rights at home and abroad. (From March 9, 2016)
Tags
Aisha Buhari
,
Ana Paula dos Santos
,
Bongi Ngema-Zuma
,
Dominique Ouattara
,
Grace Mugabe
,
Janet Museveni
,
Margaret Kenyatta
,
Marie Olive Lembe
,
Marieme Faye Sall
,
Nompumelelo Zuma
,
Thobeka Zuma
,
women in leadership
,
women's rights