Confident or complacent?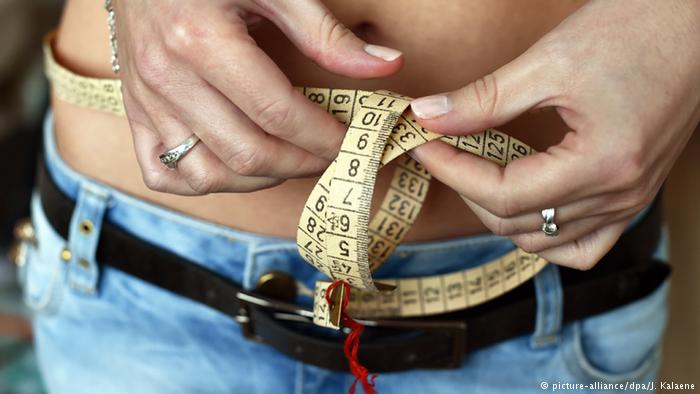 When I first moved from Asia to Europe – specifically to Germany – I was a European size 36. Then I discovered German bread – specifically "brötchen" – and they proved to be my undoing.
In case you're wondering what brötchen are, these are bread rolls made from wheat or rye flour and they come either plain or topped with spices or seeds such as cumin and coriander or sesame, sunflower, pumpkin or poppy.
Carbs comforted me during my first winter here. To stave off the growling tummy brought on by the cold, I'd even invented my own fusion of freshly baked brötchen slathered with spicy sambal (a chili-based relish used widely in Southeast Asian cuisine). Divine!
Not surprisingly, the rolls I consumed eventually manifested themselves as rolls on my body, and I found myself steadily inching towards a size 38.
At this juncture, I must add that having previously been an overweight teen who was teased mercilessly, who lost much of that weight years later while working odd hours as a journalist, I'd always adopted an "easy come, easy go" stance towards my size. So long as I was healthy, I thought, I'm ok.
Furthermore, by covering gender issues that included impossible beauty ideals, I too advocated the need to love and accept your body as it is.
Then in 2004, Dove's landmark "Real Women, Real Beauty" campaign, featuring non-airbrushed women promoting the brand's body wash, making a sizable dent in the perception of perfection. Previously "imperfect" women with 'thunder thighs' or 'bony abs' or freckles were now promoting a product. And it was liberating. We were on our way towards loving our bodies.
Or were we?
While I laud the current diversity in advertisements, runways, and other areas of pop culture, sometimes I cannot help but wonder if the commandment "Thou shall not (insert adjective here) shame" might have been taken a tad too far.
I'll illustrate this controversial posit using the example I know best: myself.
I suspect somewhere along the way, just like the subliminal messages I succumbed to previously when advertisements made me feel as if I fell short of perfection because I had cellulite or wasn't reed thin, I was lulled into health-affecting complacency… only a few years later to be rudely awakened by my physiotherapist, who bluntly said, "Frau Haas, you are overweight and that's going to continue wreaking havoc on your spine if you don't do something about it."
I'd been seeking regular treatment for back problems, and she said this when I bellyached about my back pain.
And you know what? It was exactly the tough love I needed to whip myself back into shape. And no, I didn't even feel "fat shamed". I accepted it as timely advice.
Somehow along the way, I'd grown complacent about the amount of sugar and fat I was consuming, knowing that if a 38 didn't fit any longer, there'd always be a 40. Yet I tended to overlook the irrefutable fact that while I had a host of dress sizes, I had only one heart and it could get into bad shape because of my irresponsibility towards my health.
"Accepting your body" also means loving it enough to eat healthily and exercise regularly – despite being a size 40. Or avoiding a diet of coffee and cigarettes to maintain your size 36.
While it remains impolite (and certainly not our place) to judge or criticize others about their body shape, I contend that we still owe it to ourselves to ensure that we're not putting our entire bodies (vital organs included) through hell.
Yes, we most certainly should love and accept ourselves, warts and all. But we should also be willing to accept the tough love of those tasked with our health and well-being to be able to tell us as it is when the records show we've gone aboard.
So, I still enjoy my brötchen these days. But these are balanced out with brisk walks and regular back exercises if I'm confined to a desk too long.
As for dress sizes, they fluctuate still. And serve as a marker of whether I'm in good or bad shape.
Author: Brenda Haas
Editor: Anne Thomas
_____
WTO RECOMMENDS
I'd actually stumbled upon them by accident. I had been researching unusual household gadgets made in Asia, when links to pages featuring beauty gadgets popped up. (From March 15, 2017)
Each year, around ten million cosmetic surgery procedures are performed worldwide. And approximately 300,000 people go under the knife in Germany. Here are their ten most popular choices. (From December 12, 2015)
This month marks 25 years since the launch of Photoshop. The image editing software has revolutionized the art of photo processing and our perception of reality – from ideals of beauty to media manipulation. (From March 4, 2015)