What if women ruled the world?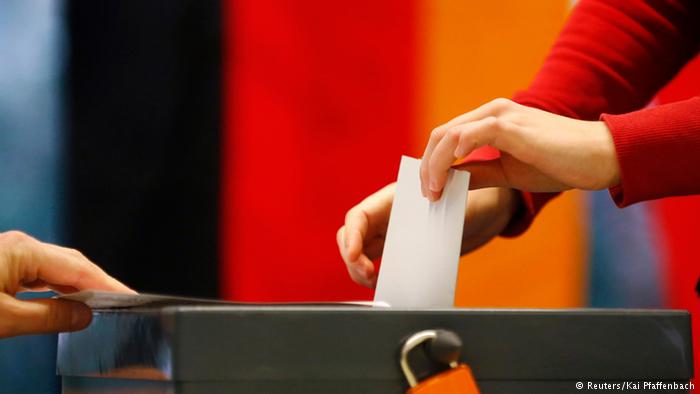 This Sunday Germans will be going to the poll. The chancellor candidate from the party that will win will become the new chancellor. The incumbent Angela Merkel is widely expected to regain her position and head the country for another four years, which would mean 16 years at the helm.
However she's not without her critics, especially those who've questioned her immigration policies.
Now, studies have shown that women do indeed govern differently from men in some important ways: they tend to be more collaborative and bipartisan, and push more for policies that promote  women and children, health or social welfare. And they are apparently less likely to vote for war or the death penalty. Though let's not forget that Margeret Thatcher of the UK, Golda Meir of Israel and Indira Gandhi of India all once governed during conflicts.
So in this time of male leaders threatening to "totally destroy" each other's countries, we ask you:
WHAT DO YOU THINK WOULD CHANGE IF WOMEN RULED THE WORLD?
Author: Brenda Haas
Editor: Marjory Linardy
——-
Here are the answers from our readers:
Uzma Sajid Everything will be organized.
Tina Schrier This is hard to imagine as successful women politicians today are working in an economic and social environment created by men, and they have adapted to that — such female politicians often skew conservative and hawkish rather than otherwise. I have no idea what "ruled by women" would look like in a system of their own creation. Such a thing has never existed. We should work on making the political system fairer and more accessible for candidates of all backgrounds, however. We need more women, we need more minorities, we need more people from underprivileged roots. We need more compassionate and empathetic people with integrity. We need more people with excellent knowledge of science and technology. We need a lot of different kinds of people. What we don't need is more politicians.
Bal Krishan Bhatia Maybe there would be a better life for everyone, because women are more conscious in terms of respect, home, safety, education, perfection……
Muuse Duco Lots of mistakes and lots of good things
Joel Karanja More energy will be devoted for public good than mischief
Ronald Pesimo Esmenda I don't believe in that kind of concept for me ruler should be base on merit , humanity and skill rather than gender base leadership
Megat Sharifudin Too many catfights
Grace Ng I feel that because women are less testosterone driven, we will mostly likely have lesser wars, or threat of wars.
_____
WTO RECOMMENDS
Germany has been facing huge problems in regard to refugees that have been arriving in the country since last year. One might say, all this is caused by Chancellor Angela Merkel's policy of accepting refugees and refusing to define a maximum number of refugees Germany will allow into the country. In this regard Germany stands very much alone in the European Union.
TIME has named German Chancellor Angela Merkel its 'Person of the Year'. Merkel is the first woman named Person of the Year in three decades. The New York-based news magazine praised her leadership on a range of issues, including her handling of the refugee crisis and helping keep Greece in the Eurozone.
Donald Trump has described Hillary Clinton as the American Angela Merkel, hoping to cast his rival in a role that feeds the deepest fears of xenophobes, writes DW's Ines Pohl.