Nargis Hazara, first Pakistani karate medalist at Asian Games
Nargis Hazara, a young girl who belongs to the persecuted Hazara community in Pakistan's conservative province of Balochistan, won a Bronze Medal in Karate at the Asian Games that were held in Jakarta last year. She was the first ever Pakistani athlete to win this title. She shared her experiences with DW in an exclusive interview.
When did you understand that you had a particular aptitude for karate? When did you start training seriously?
Well, it is an interesting story. My father was more interested in sports than me. When I was a kid he would enrol me in clubs. I was just five years old when I started learning martial arts. I started training in 2005 and in 2010 I joined the Hazara Shotokan Karate Academy in Quetta and started training with Sensei Ghulam Ali Hazara. I was also very much inspired by Chinese movies in this regard.
As a Hazara, how difficult has your journey been?
It has not been a path full of flowers for me, instead it was really hard. Most people don't appreciate female's participation in sports here. 
But my close family always stood by me. Everyone in my family encouraged and supported me. 
Being Hazara girl, there was always the fear of being targeted and killed on the way to a competition. Even now, whenever I go somewhere, my family is tense and worried about my safety but I have never given up and always do my best.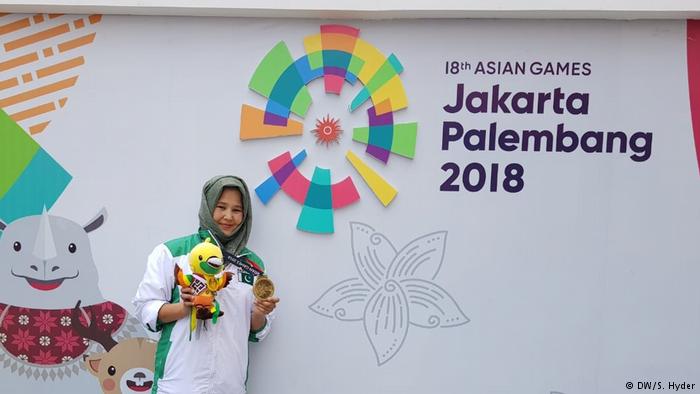 What were the main challenges?
The main hurdle for me and other female athletes is that we don't have much support from the government. We would need better nutrition, more trips and foreign coaches to enhance our sport skills. But in spite of all these hurdles, we always handle the problems in a courageous way. We have the courage to handle our problems.
Do you think it is now easier for women to shape their own identity in Pakistan?
People are more aware and educated these days and society is beginning to support women in sport. Although the situation is not 100 percent ideal, it's far better than before. I am really glad to see positive changes. Men like my father and my teacher, Sensei Ghulam Ali Hazara, who himself is a three-times South Asian gold medalist, are part of this new society.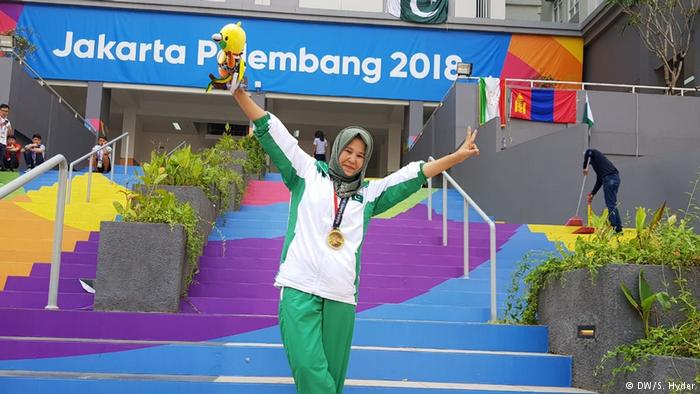 What message would you give women in other conservative societies who want to achieve their goals?
To all those girls, I would say that they should not think that because they are girls they are strictly bound to their home boundaries. "Go out, work hard and fulfill your dreams. Women are the strongest species of the world so keep your hopes high!"
What was the reaction in Pakistan when you came back after winning the medal at the Asian Games?
It was awesome! I did not expect my community and other people to welcome me in such a great way. My family was naturally very happy and proud of me. Until now, people still come to my place to congratulate me. I am really glad to receive this much love from people and would love to work harder to achieve more and more.
The interview was conducted by Saima Hyder Zaidi