Afghan model Zohre Esmaeli: 'Women are likely to integrate faster than men'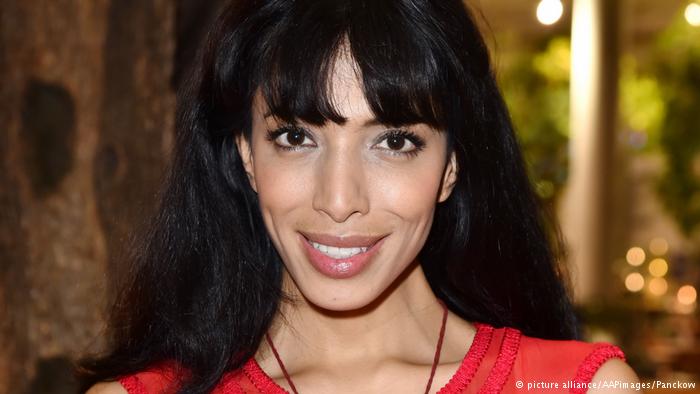 Berlin-based Afghan model Zohre Esmaeli initiated a project two years ago aimed at bringing immigrants and Germans together, and promoting understanding of each other's cultures. DW spoke to the model about her project.
Born and raised in Afghanistan's capital Kabul, Zohre Esmaeli fled with her family to Germany in 1998 when she was 13 to escape the war and the Taliban regime. They braved a treacherous six-month journey across five countries, before finally reaching the southern German state of Bavaria and starting over as refugees in an alien environment.
Esmaeli's story is of two cultures colliding – whether on education, work choices or marriage. As a foreigner she was bullied at a German school she attended, while at home she faced pressure to enter an arranged marriage and objections to her decision to become a model.
She decided, however, to blaze her own trail, and since then the Berlin-based model, designer and author has walked major fashion runways and graced the covers of fashion and lifestyle magazines as Afghanistan's first top international model.
Outside of the fashion world, she has devoted her energy towards helping other newcomers integrate into life in Germany. Having experienced the confusion and challenge of straddling two vastly different ways of life within and outside of home, she conceptualized and founded "Culture Coaches" in 2015. The project has a unique two-pronged objective:  to offer newcomers as well as Germans insights into each other's cultures, countries and value systems.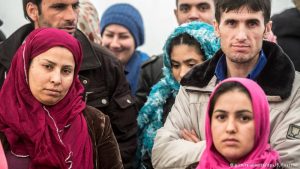 The plan is to train both non-Germans and Germans to become coaches who would then go on to train people wherever cultures intersect – be it at schools, the workplace or other social settings.
In an interview with DW, she says it takes time, patience and mutual understanding to build respect and a peaceful, happy communal life among people of different backgrounds.
DW: Was there a specific personal experience during your time here in Germany that inspired you to set up Culture Coaches?
Zohre Esmaeli: Unfortunately I had already experienced how people, especially women, were discriminated against in my native country. In Germany, I have experienced discrimination and judgment. You are pigeonholed based on your skin color, origin, language, religion or disability. Today I can set an example and hope to positively influence and change the way we treat each other.
That's why Culture Coaches is so dear to my heart and I'm pushing it forward with all of my ability to help both sides – immigrants and locals – to avoid misunderstandings and provide them with the needed cultural knowledge. It takes time, patience and mutual understanding to build respect and a peaceful, happy communal life amongst people of different backgrounds.
What areas of coaching will be covered by Culture Coaches?
Culture Coaches will concentrate on those social areas where conflicts typically arise, like family and society, education, as well as politics and social order. Gender equality and the role of women will also be important subjects for us.
Is enthusiasm for learning about a new culture an important first step towards integration?
Yes, absolutely. There must be enthusiasm to learn more about the country and society as well as the desire and eagerness to understand how to become part of that society. Culture Coaches has not started direct coaching yet as we are still creating the training curriculum for the future coaches and the coaching process. However, we think that whoever that contacts us in future has already taken that first step towards learning more about Germany. We hope to sow the seeds of positive thinking and attitudes.
Will you be actively involved in the training sessions?
I'm involved at every level of the project to implement my knowledge and experiences but I won't be part of the coaching process. That has to be done by trained and skilled experts. Besides, the project can only be successful with a team. One person cannot manage everything alone.
What would be the gender representation of those you coach?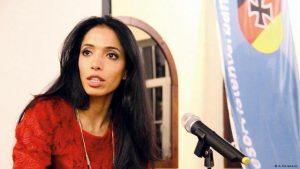 The aim is to train men and women in the same number and level. But there might be times when there are more men or more women that need coaching. We will train both men and women as coaches so that we can deal with all demands.
Have you seen a difference in how foreign women and men react or adapt to integration in Germany?
From my personal experience, I think that women are likely to integrate faster than men. For people from Afghanistan, for example, it's completely new to experience gender equality.
What are some of the main intercultural barriers that newcomers could face in Germany?
In my experience so far, the main barriers are the clash of values, languages, attitudes and expectations.
Does Germany generally provide a conducive environment for integration?
Yes, it does. It may have not always been as conducive as it is right now, but I get the impression that there is now more awareness among people.
Would you agree that while foreigners try to learn the language and local culture, locals too should be open to accepting people who may occasionally stumble with the grammar or fail to understand certain practices?
Yes, absolutely. I totally agree. Integration is indeed a two-way street!
Zohre Esmaeli is an Afghan model, designer and author. She is based in Berlin, Germany.
The interview was conducted by Brenda Haas.
_____
WTO RECOMMENDS
Mr. Albinism Kenya: 'Finally we achieved something.' Kenya has just crowned its first ever Mr. and Miss Albinism. In a region where people living with albinism live in fear of ritual killings, the beauty pageant offered a rare chance for them to show their talents. (From October 29, 2016)
Each year, around ten million cosmetic surgery procedures are performed worldwide. And approximately 300,000 people go under the knife in Germany. Here are their ten most popular choices. (From December 12, 2015)
The first time my German mum-in-law saw some childhood pictures of mine, she'd asked incredulously, "Wow, you used eyeliner even as a baby?" (From February 13, 2017)