Women at work worldwide – #BeBoldForChange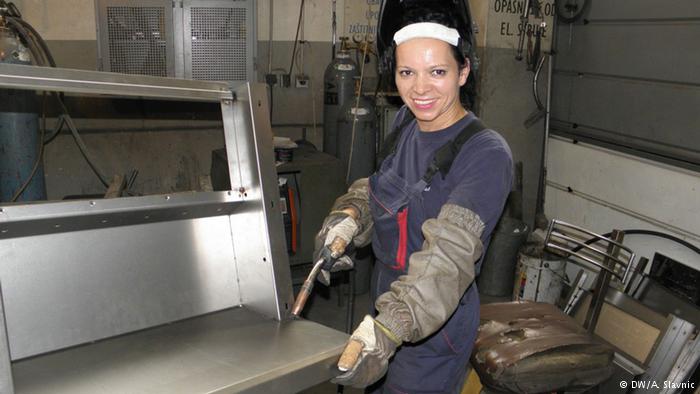 International Women's Day celebrates women's achievements while calling for gender equality. See how women perform in jobs that are often still considered "men's jobs" and what they have to say.
"Machismo still persists"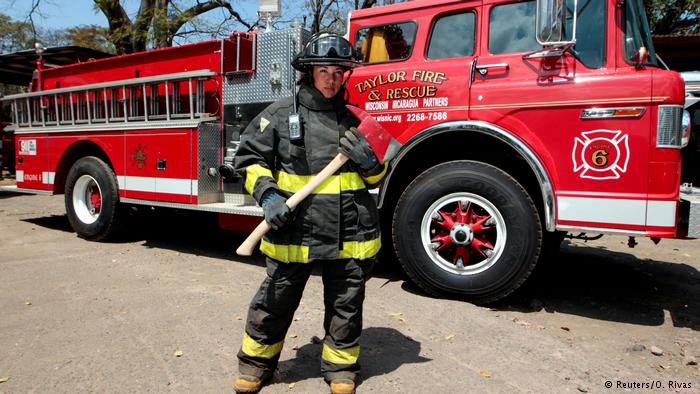 This year's Women's Day is calling on people to #BeBoldForChange and push for a more gender-inclusive working world. For example, Yolaina Talavera from Managua, Nicaragua who works as a firefighter says: "In my early days as a firefighter, men thought that I wouldn't last long in the job due to the hard training. However, I showed them that I am able to take on tasks at the same level."
"Believe in your skills"
Khawla Sheikh is a plumber in Amman, Jordan. She gives training courses in plumbing to other women out of her basement. "Housewives are more comfortable to have a woman plumber in their house in the absence of their husbands," said Sheikh. "To tackle gender inequality, I think that all operating sectors must provide equal opportunities for men and women in all fields."
"Women raise the boys"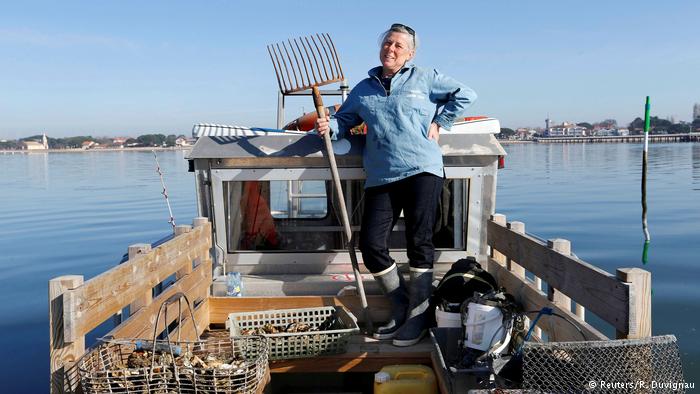 Posing on her boat in Southwestern France, oyster farmer Valerie Perron says that gender-equal attitudes must be instilled early. "It is up to us to change attitudes by raising the boys at their youngest age in a spirit of parity and equality with the woman. We must change the mentalities of early childhood education. A boy can play with dolls and a little girl with small cars."
"I'm better than men!"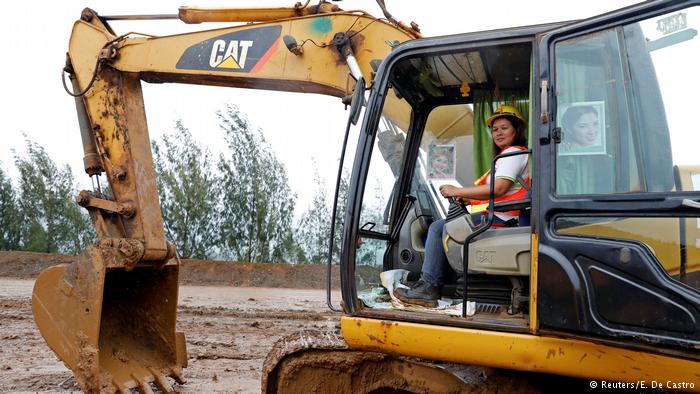 Filipina Ocol, a backhoe operator, poses in Tubay, southern Philippines. The mother of three is confident in her abilities: "There are a few female workers that can drive big trucks and backhoes. If men can do it, why can't women do it? I'm better than the men, they can only drive trucks here but I can drive both!"
"Gender inequality happens"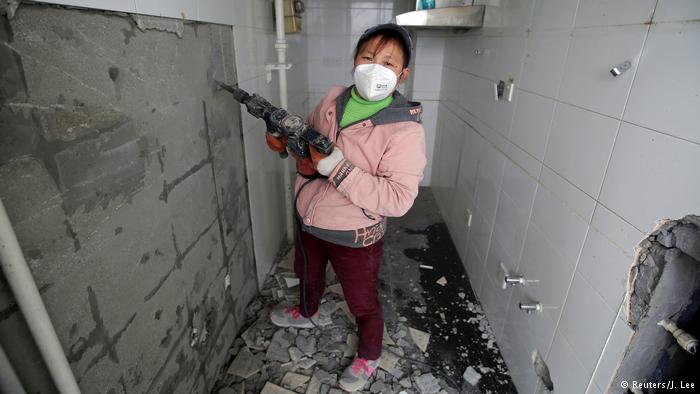 Deng Qiyan is a decorator at contraction sites in Beijing, China. She has a very down-to-earth approach: "Sometimes gender inequality happens. But we cannot do anything about that. After all, you have to digest all those unhappy things and carry on," the mother of three says.
"Inequality starts in our minds"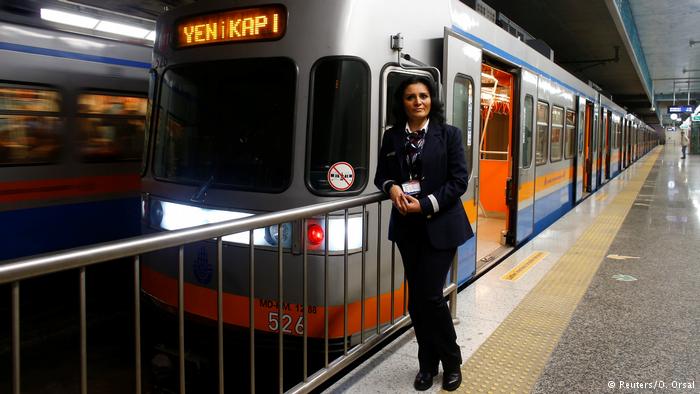 In Istanbul, Turkey, Serpil Cigdem works as a train driver. She reports: "When I applied for a job 23 years ago as a driver, I was told that it is a profession for men. I knew that during the written examination even if I got the same results as a male candidate, he would have got the job. That's why I worked hard to pass the exam with a better result than the male candidates."
"Society has changed"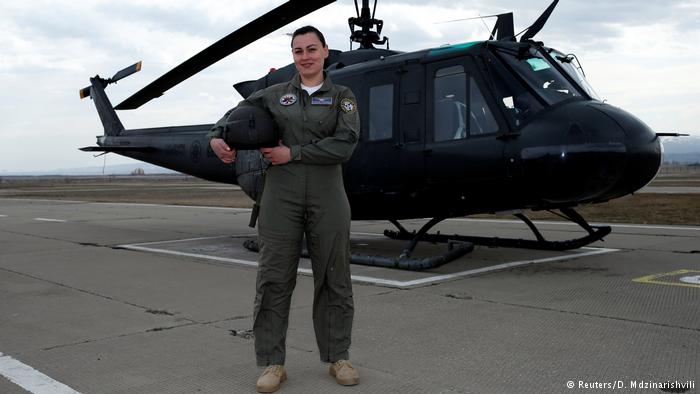 Ekaterine Kvlividze, a military captain, stands in front of a Georgian Air Force UH-1H helicopter in Tbilisi, Georgia. She joined the Georgian Air Force in 2007. "There were some difficulties in the beginning, I experienced some irony, cynicism. I felt they did not appreciate me. But, thank God, during the last 10 years society has changed and nowadays a woman pilot is a normal thing."
"Women are tested every day"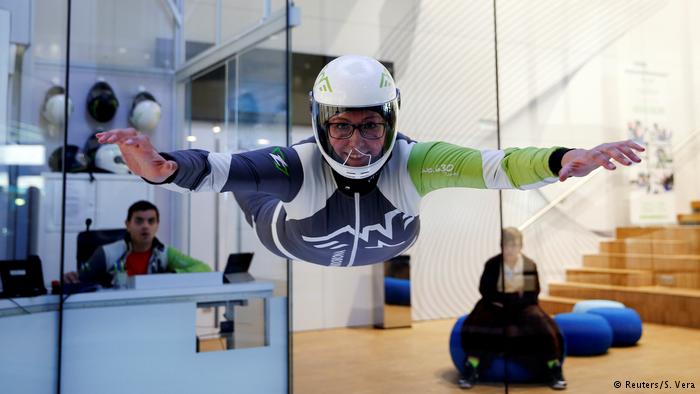 Paloma Granero floats inside the wind tunnel at Windobona indoor skydiving in Madrid, Spain. Granero is a skydiving instructor. "Men don't have to prove themselves like we do. The instruction jobs still go mostly to men, whereas the administrative jobs go mostly to women."
Author: Nadine Berghausen