Princess Diana: Dresses that tell a story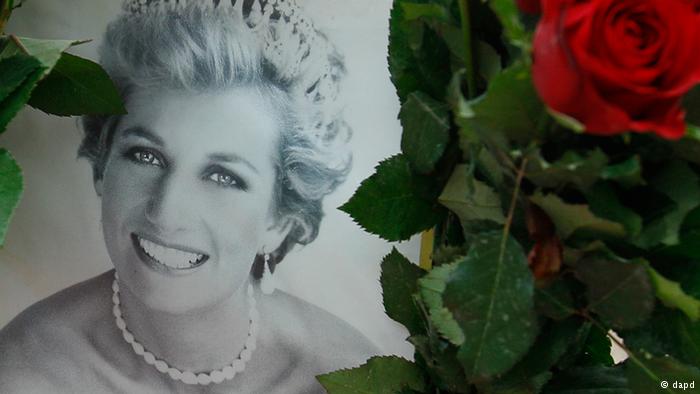 Glittering gowns, elegant suits and bold mini dresses worn by the late Princess Diana are on show at Kensington Palace, marking the 20th anniversary of her death. The new exhibition charts her evolving style.
Versace and the Queen of Hearts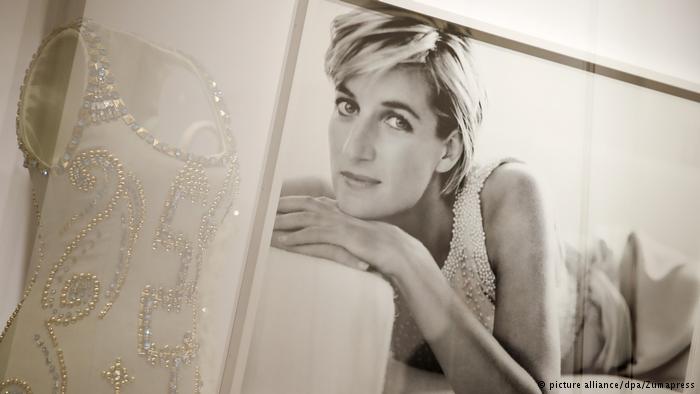 Princess Diana wore the legendary Versace dress for a photo shoot in 1991. At an auction in 2015 the elaborate gown, said to have been Gianni Versace's first creation for Princess Diana, fetched a record $200,000 (about 190,000 euros). Versace and the princess were close friends until his death in July 1997.
Stages of life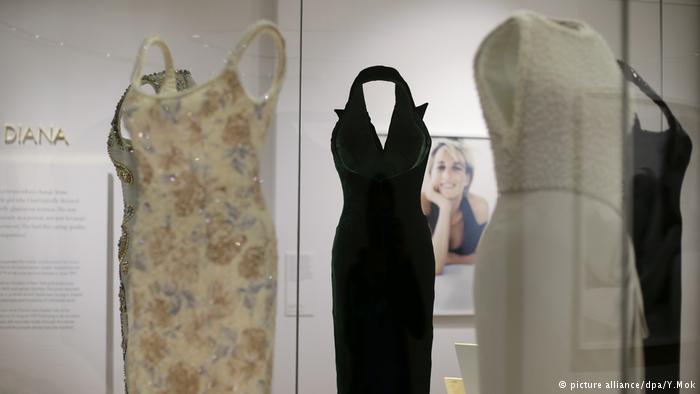 Diana's more romantic look in the 1980s made way for sleek designer dresses in the 1990s, which the princess learned to use as "tools of diplomacy." When her marriage began to fail, her wardrobe increasingly communicated independence and power.
Humble beginnings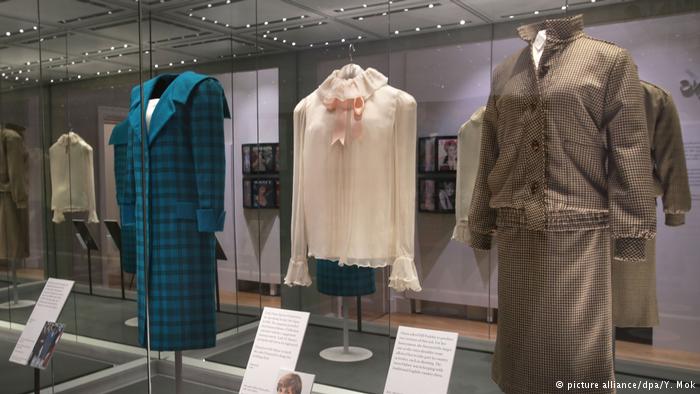 Young Lady Diana Spencer wasn't at all familiar with the world of designer fashion. All she owned was a dress, a blouse and a pair of good shoes, so she borrowed clothes from her friends. Diana wore this pale pink blouse for her official engagement portrait to Prince Charles in 1981, and the brown tweed outfit for her honeymoon at Balmoral Castle, in Scotland.
Honeymoon with Charles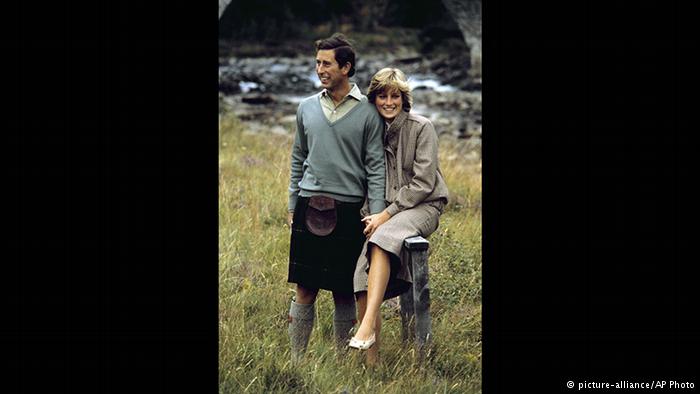 At first, Diana was only the woman at Charles' side. It took a while before the 20-year-old adjusted to her new role after her wedding in 1981. But she later became more self-confident and independent, and that began to reflect in the clothes she wore.
Iconic wardrobe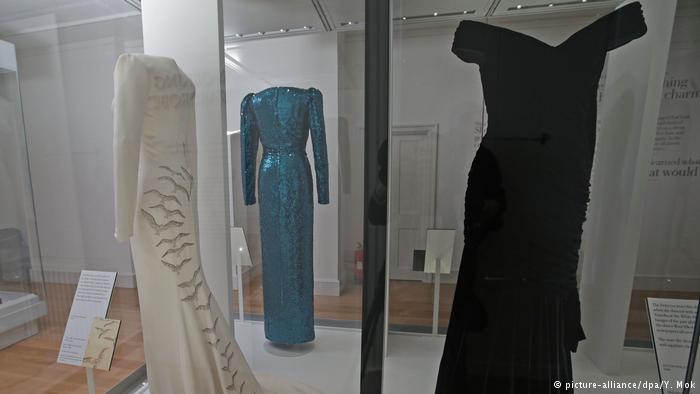 Over the years, Diana increasingly used clothing to make a diplomatic statement. A silk dress for a visit in Saudi Arabia (at left) was embroidered with gold falcons, the national symbol of the oil state.
Dancing with Travolta
This Victor Edelstein gown is one of the highlights of the exhibition. Diana wore the midnight blue velvet evening gown at a White House gala dinner in 1985, where she famously danced with actor John Travolta. She wore the Travolta dress again two years later on a state visit with Charles to Bonn, still the German capital at the time.
Power dressing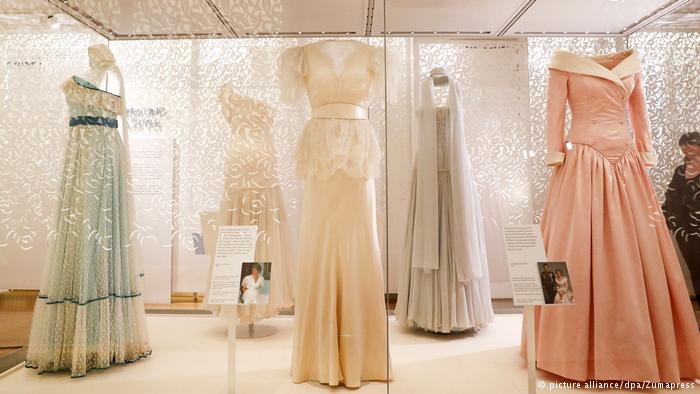 Over the years, Diana increasingly took control of how she was represented, "intelligently communicating through her clothes," according to the exhibition. Her favorite designer was Catherine Walker, who outfitted the princess with elegant gowns. Later, Diana wore Walker's exquisitely tailored suits at daytime charity events like lunch at the Savoy Hotel or hospital visits with HIV/AIDS patients.
Most photographed woman in the world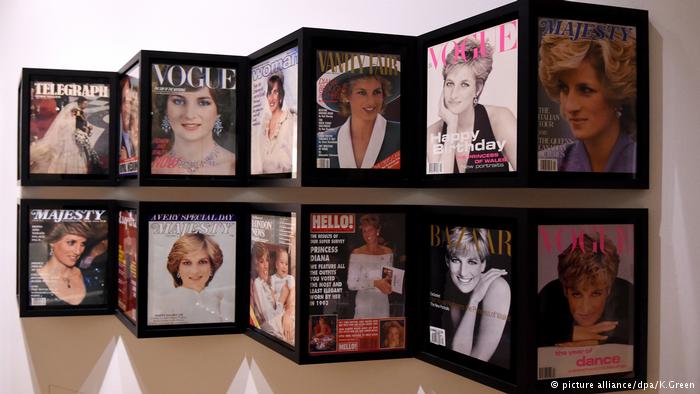 Diana's interactions with the press characterized the classic love-hate relationship. Sometimes she would complain about pushy photographers, and then she would deliberately leak her indiscretions to the media. An entire industry formed around the princess, scrounging for exclusive snapshots or alleged "insider information."
The People's Princess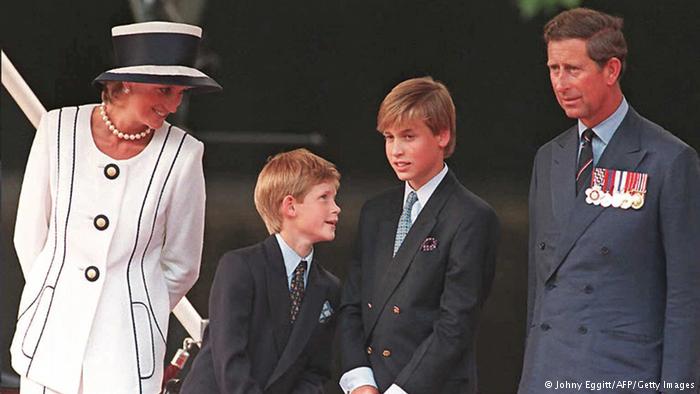 Diana's separation from Charles was announced in 1992, and the 1990s showed a marked change in the princess' clothing style to more pragmatic "work clothes." The Princess of Wales was turning into the "People's Princess," the term used by then Prime Minister Tony Blair after her death in August 1997.
Fashion legacy
At the very end of the exhibition, visitors can marvel at five of Princess Diana's most stunning evening gowns. She wore them for a photo shoot with star photographer Mario Testino. Photos on the walls show a radiant, self-confident Diana who seems to be comfortable with her place in life.
It's just a dress. But its iconic absence of color have made it fashionable and versatile for 90 years. Here's our tribute to the little black dress, whether elegant, provocative, long, short, narrow or wide. (From October 31, 2016)
An exhibition at the Kennedy Museum features portraits of iconic women from the 60s and 70s, exploring their influence on social equality and showing the shift from traditional housewife to independent, working woman. (From September 6, 2016)
The queen in pink with a pink hat, the queen in blue with a blue hat, the queen in green with a green hat: that's how we know her now. But was it always that way? Here's a look back at her carefully planned style. (From April 21, 2016)