Women in the News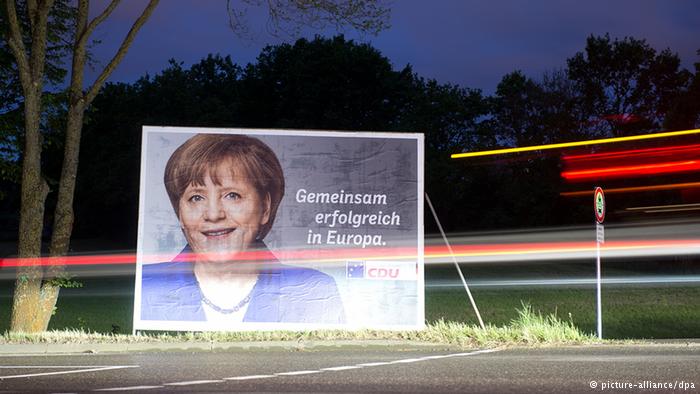 The sexual assaults that happened in Cologne Germany on New Year's Eve have become more of a political issue than a crime against women. A similar thing can be seen in the case of an alleged rape of a Russian-German girl by refugees in Berlin. Now Germany has reacted after Russia demanded an explanation over Germany's handling of the case. Read more here!
Germany warns Russia against using teen 'rape' case for political ends
Berlin has asked Russia not to politicize a Russian-German teen's potential rape after comments from Russia's foreign minister. The girl told lawyers she was abducted and raped by refugees two weeks ago. It turned out not to be true.
Read more here.
Ending domestic violence in Greece
The numbers of women reporting physical, sexual or psychological violence across Europe is astonishing. One in three European females is reported to have been abused since the age of 15. A group of actors in Greece is aiming to address the issue of gender-based violence and spread the message that 'enough is enough.'
Find out more here.
'I was violently attacked but my case was dropped because I had been drinking'
After I was mugged, a suspect was arrested but the case was dropped because of 'grave concerns' about the credibility of my evidence. Can a new law protect thousands of women like me?
Read more here from the Guardian.
British Muslim women hit back at Cameron's 'submissive' comments
Muslim women are tweeting their achievements to British Prime Minister David Cameron, after he allegedly said their "traditional submissiveness" can lead to the radicalization of young men. Cameron's comments were met with criticism online.
Read more here.
Merkel's approval rate slips, as public mood hardens in election season
The polls that really matter are just over a month away, including in two of Germany's larger and wealthier states. Yet Chancellor Angela Merkel's approval ratings keep sliding, into "eurozone crisis" territory of old.
Read more here.
"Janis: Little Girl Blue"
Janis Joplin is one of the most influential rock singers of all time. Amy Berg's new documentary creates an intimate picture of the troubled singer that goes beyond the usual cliches.
See more here.
Fashion Icon Versace
Versace is famous for its bright colors, opulence and provocative cuts. Donatella Versace has been the label's head designer since 1997.
See more here.
Fashion Icon (2): Christian Dior
French fashion house Christian Dior epitomizes Parisian chic, innovation and elegance. For decades, the label has shaped the global fashion industry, both with its classic models and more spectacular designs.
See more here.
Author: Marjory Linardy
Editor: Grahame Lucas
Tags
#sexualassault
,
Angela Merkel
,
British muslim women
,
Christian Dior
,
cologne
,
David Cameron
,
Donald Trump
,
Donatella Versace
,
fashion icon
,
gender-based violence
,
Greece
,
Janis Joplin
,
Megyn Kelly
,
rape
,
submissive
,
Versace