"Money in your bank gives you more power than money on your feet"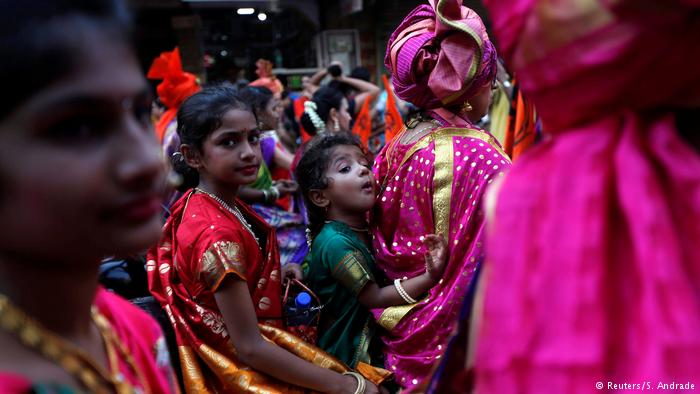 Columnist and author of bestseller "The Diary Of A Lutyens Princess" Bindu Dalmia spoke to WTO reporter Roma Rajpal Weiss about financial literacy and its contribution to women's empowerment.
Before I launch into this blog, I first need to decode Lutyens Delhi for the non-Delhite. Tucked away in the heart of India's capital, this sprawling area was built by British architect Edwin Lutyens in the 1920s when the country was still part of the British Empire. Today, it houses high-ranking government officials, administrative offices and wealthy industrialists such as Laxmi Mittal. It can be compared to Manhattan's Upper East Side or The Bishop's Avenue in London. The abode of the über-rich, Lutyens Delhi is also India's power center.
In her book, Bindu Dalmia – the wife of a wealthy industrialist – gives us a peek into the lives of the residents of Lutyens Delhi. She pens the journey of middle-class girl Akshara who goes on to become a Lutyens princess. The book could easily be dismissed as fiction, but a closer look brings forth the parallels between Dalmia and her protagonist. "Akshara is a lot like me and the book is part facts and part fiction," says the writer. Her protagonist constantly struggles to find her identity in a patriarchal society and eventually does so by living a very unconventional life. She takes charge of her life by financially empowering herself and staying true to her dreams. Dalmia herself had to learn the practicality of managing her estate and finances.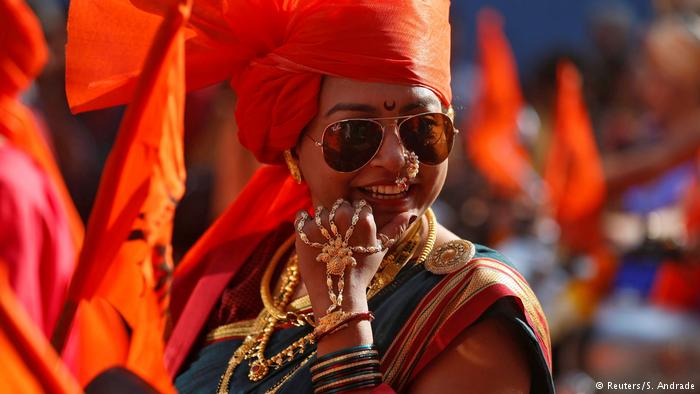 The book's central theme is financial literacy. Dalmia believes that there is an urgent need for women to become financially literate because her research has shown that financial literacy helps to prevent abuse and domestic violence. "Women need to have earn-ability and have to learn to conserve and compound money. Most women do not have a say in what is done with family savings and men don't always give them a share. So, women have to learn how to manage and multiply their finances. Because money in the hand of a woman is power. It gives her a strut in her gait."
Her book is the story of a woman who at the outset seems to have all the luxuries of the world except for that of being able to pursue her creative freedom and ambition. Akshara aspires to be a self-sufficient woman who is truly independent, but she is also a hopeless romantic. Dalmia's empowering message to women is "Ambition is sexy". She has witnessed many a real-life Lutyens princess give up on her ambitions, despite being highly educated. She has watched them give away their power and independence to the men in their lives."The men only need to cut-off their fun-flows and they will be forced to obey."
Dalmia has already shared her thoughts on the subject of financial literacy with senior government officials and sent the government a proposal plan to introduce financial literacy as a subject in schools. "I want to do what Malala Yousafzai is doing as an activist after suffering a brutal Taliban assault; she is an activist for basic primary literacy for women. I want to take that to step two: financial literacy. It's imperative for women to know the science of money and the vocabulary of finance."
Dalmia has pledged all the proceeds from "The Diary of a Lutyens' Princess" to the prime minister's fund for underprivileged women. She believes that this is her "Literate Social Responsibility".
Author: Roma Rajpal Weiß
Editor: Marjory Linardy
_____
WTO RECOMMENDS
When we hear the phrase "women's issues," numerous issues and problems come to our minds and most of the problems have been prevalent for centuries. In spite of the plans and policies at national and international levels, no substantial work has been done for the elimination of these issues from women's lives. Only superficial efforts have been made, which hardly influence the living standards of women at grass root level. (From January 8, 2015)
Lawyer Siti Kasim has been striving to empower Malaysia's marginalized and oppressed communities to speak up for themselves. Vociferous, unapologetic, doesn't suffer fools gladly: that about sums up Siti Zabedah Kasim. (From March 15, 2017)
There are different shades of South African women. From caramel, to yellow bone, to peach and beige to brown to melanin envy dark and then 50 shades in between. All of these women are truly beautiful, with a sassy spirit that is required to overcome their back story of struggle and abomination. (From March 28, 2017)