"All Women" Restaurant in Pakistan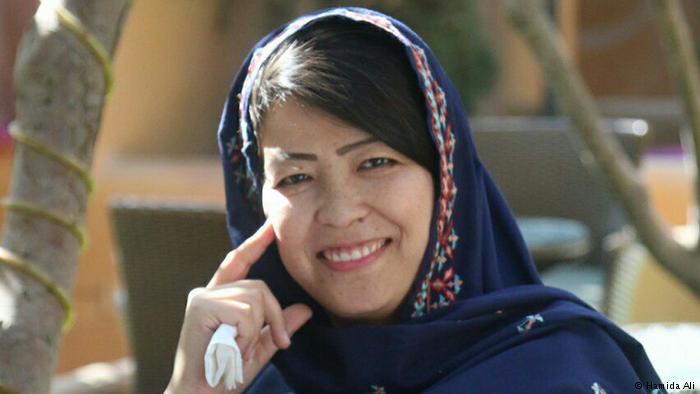 Hamaida Ali Hazara belongs to one of the most persecuted communities in Pakistan, the Hazara community. She lives in Quetta, the capital city of Pakistan's restive Baluchistan province. Hundreds of Hazaras have been killed in recent years.
Hamaida has been working as women rights activist for many years and runs a NGO for the empowerment of local women.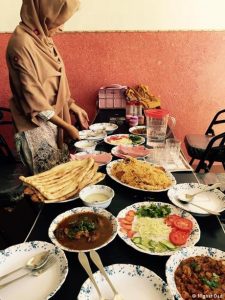 She recently came into the limelight with her "all women" restaurant. She opened the "Hazara Restaurant" in Quetta three months ago. Women from the Hazara community cook and serve food to other women, but male customers are also welcome.
Speaking to me by telephone from Quetta, Hamaida said that she wanted to "do something to bring women out from their households. It's very common for women to stay at homes for their families. Sometimes they stitch clothes to earn money but they hardly get a chance to leave homes and work." She added that it had not been easy to launch project. "I have been saving money to open this restaurant for a very long time.
During this process I received death threats, some people told me to collect charity for women, some said I should sit in some mosque and ask for economic assistance for women." Hamaida said that she had refused to let criticism come in the way of her project.
She said that now women who go shopping or college girls come to the restaurant with their friends and sit comfortably for hours.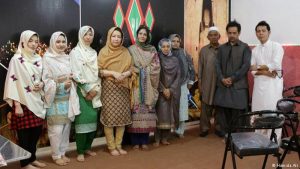 I asked whether the women staff had encountered problems in the conservative city. She said that generally not but that some male customers had said that the men in the staff members' families had no honor because they allowed their women to work.
She explained that when such incidences occurred, she encouraged her staff to not lose heart and to simply ignore the criticism.
What is her ultimate message, I asked: "There is no one who will come and solve all your problems. Women have to be brave and courageous. They have to take the first step and slowly things will turn in their favor."
Author: Beenish Javed
Editor: Anne Thomas
Beenish Javed (@beenishjaved) is a Social Media Editor with DW Urdu
_____
WTO RECOMMENDS
Handsome Her. This Melbourne-based café's name is not the only interesting thing about it. It is currently making efforts to raise awareness about the increasing  gender pay gap in the country; and it has been in the news lately for all the right reasons.
Millions of women across the world have been sharing their experiences of sexual harassment and abuse in an online campaign using the hashtag #MeToo on Twitter and with rolling posts on Facebook. The hashtag has been trending in Pakistan too.
Muniba Mazari represents the modern woman in Pakistan. In a conservative country like Pakistan, she has broken the stereotypes. She is a writer, artist, singer, activist and a motivational speaker . The beautiful and attractive young female is also a paraplegic, having lost control of both legs after sustaining injuries in a car accident. Recently, UN Women, the United Nations entity for gender equality and the empowerment of women, named Muniba Mazari as Pakistan's first female goodwill ambassador to advance gender equality and the empowerment of women and girls.