Bangladesh teenagers commit suicide on Valentine's day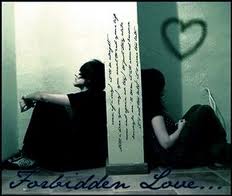 A 16-year-old girl and her 17-year-old lover committed suicide in southern Bangladesh on Valentine's Day after the girl was forced to marry another man.
According to the police, the bodies of Mitu Molla and Soud Sheikh were found with "each of their hands tied together with a scarf" after they jumped from a mobile phone tower in Gopalganj district. Police inspector Sarojit Biswas said, "They died on the way to a clinic. It appears that the teenagers, who are from two neighbouring villages, had a love affair and they chose Valentine's Day to kill themselves."
He said Molla's family took her to a town 200 kilometres  away from her village two months ago and married her off to a man twice her age against her will after the affair with Sheikh became public.
Sheikh, a high school student in the Bangladeshi capital Dhaka, secretly returned to the village a day before Valentine's day to meet the girl, who had also gone back to visit her parents' home.
According to Biswas, "Most probably the boy and the girl talked over mobile phones to decide on the suicide pact," he added.
Report: AFP