Search Results for Tag: suicide
Some of the survivors of acid attacks portrayed in a recent documentary about their fates fear reprisals if the film is broadcast in Pakistan. Acid crime affects hundreds every year.
In February, there was jubilation in Pakistan when Sharmeen Obaid-Chinoy became the first Pakistani filmmaker to win an Academy Award. "Saving Face," Obaid-Chinoy's 40-minute documentary, is about the victims of acid attacks in Pakistan.
It focuses in particular on two women, Zakia and Rukhsana, who fight to rebuild their lives after being attacked by their husbands, and ôn the Pakistani-born plastic surgeon Mohammad Jawad who tries to restore people's faces by using artificial skin substitutes, grafts and other surgical techniques.

read more
Tags
Abuse
,
Acid attacks
,
honour
,
marriage
,
Pakistan
,
Pakistani girls
,
Rural Women
,
Sharmeen Obaid-Chinoy
,
suicide
,
women
,
Women talk online
,
women's rights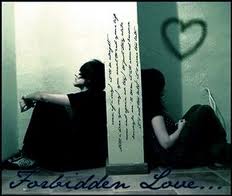 A 16-year-old girl and her 17-year-old lover committed suicide in southern Bangladesh on Valentine's Day after the girl was forced to marry another man.
According to the police, the bodies of Mitu Molla and Soud Sheikh were found with "each of their hands tied together with a scarf" after they jumped from a mobile phone tower in Gopalganj district. Police inspector Sarojit Biswas said, "They died on the way to a clinic. It appears that the teenagers, who are from two neighbouring villages, had a love affair and they chose Valentine's Day to kill themselves."
He said Molla's family took her to a town 200 kilometres  away from her village two months ago and married her off to a man twice her age against her will after the affair with Sheikh became public.

read more