"Women journalists bring a whole new type of journalism"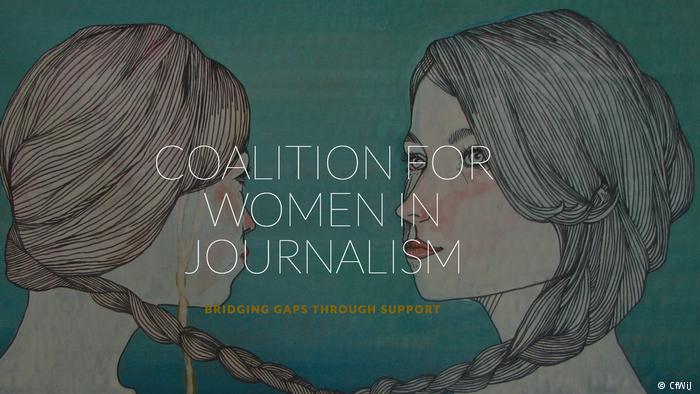 Kiran Nazish is the founding director for the Coalition For Women In Journalism. She established several media and tech projects at the most prestigious university in Pakistan LUMS and was a professor for International Journalism and Conflict Reporting in India at O. P. Jindal Global University. Ms. Nazish has worked with the New York Times in New York, covered conflict for many years in Iraq, Syria, Turkey, Afghanistan and Mexico. Based on her global experience and insight into journalism she felt the need to build the Coalition For Women Journalists of all backgrounds
What is Coalition For Women in Journalism ?
The Coalition For Women In Journalism is a global support network for women journalists. The core of what we do is to offer mentorships to foreign correspondents, especially freelancers, by seniors and experts in the field. We also work locally in seven countries where we have established chapters. Each chapter has a network of local mentors who offer their advice to applicants in their local languages.
We established a thorough system that took more than a year of ground research and focus groups in several countries. In 2015, hardly anyone was having a conversation about the debilitating nature of gender discrimination in newsrooms, and more importantly how it compromised a healthy environment in the industry. I started looking how discrimination effected the work and lives of women journalists and what support systems were in place to help them in the industry. It has been clear that women have to work harder to survive in the the industry and if and when they can't manage the precarious environment, many of them quit.
It was surprising to find that there were almost no opportunities that met the intimate gender specific needs of women journalists. It was after thorough study that I found mentorship to be the formative assistance.
So I started building a network of support with colleagues from different countries; Latin America, Asia, Middle East and the United States.
.
Why was there a need to make this organization ?
A couple of years ago when i got death threats due to my work as a journalist in Pakistan, I had access to logistical resources. I got emergency assistance from international organization who jumped to take care of my physical needs and it was tremendous help. But I felt like meeting a wall on a very important front; being able to emotionally process the trauma triggered by the ordeal. I needed a mentor, someone to confide in, someone who could tell me how to find congruity amidst the chaotic circumstances that would effect my health and my work. I knew it was necessary to process my stress and confusion, to find clarity and confidence again in my work. The professional nature of the industry does not always offer such relationship for both genders but I found that mentorship – a combination of guidance and companionship – was something largely missing for women in particular.
I spoke to many senior journalists about how they had gone through working in difficult conditions, some of my former colleagues at the New York Times, some of them highly accomplished journalists; most of them told me they never had mentors. "For the last twenty years, i have been on my own. I wish if I had a mentor I would have been able to do so much more," a Pulitzer winning journalist told me over a coffee. It was mind blowing for me, that even women with over two decades of experience, women who were my role models, had been doing this all on their own? We could save so much energy if only we could share our experiences and expertise with one another, I thought. So with a lot of study and brainstorming, I realized that a mentorship network, would benefit women colleagues from all tiers.
.
How does the coalition works?
I launched the non-profit initiative in March 2017 to connect and support women journalists through a global network of mentors, a program that offers assistance to diverse needs and backgrounds. We have mentors, everywhere, from South Asia, Latin America, to the Middle East and North America. Each mentor comes with their own expertise from topics like health reporting to war or conflict reporting. The Coalition is aimed at women who are "stuck in the middle of their career and not reaching the top." We do not offer mentorship to early career journalists simply because they are starting off, so they are likely to figure out what kind of reporting they want to do, what works for them and what doesn't. Our goal is to assistant women journalists who have tried their way in the industry but are confronted with congestions that come in their way. Our purpose is to offer guidance that could could help them smoothen that congestion they're facing in their career growth.
This program does not only benefit fellows but is also rewarding for mentors who offer their expertise and experience with our fellows. It is an act of support for colleagues; it fulfills our human need to give, and our intellectual need to share our brilliance and wisdom with others. Most of our mentors have shared how the process of helping colleagues has enriched their own minds and hearts.
.
In how many countries has the Coalition established ?
The Coalition For Women In Journalism has seven chapters. We are based out of New York and present in Mexico, Kosovo, India, Pakistan, Nigeria, Afghanistan and Turkey. We are working on establishing networks for journalists in El Salvador, Columbia, Austria, Germany and Italy.
.
What has been the response ?
In the past one year we have mentored dozens of journalists, and all of them are doing great. With the help and advice of our mentors, our fellows have been able to overcome situations within newsrooms with difficult bosses, pursued sexual harassment cases by colleagues, and several of them have gotten new assignments is leading publications.
.
Recently you started the coalition in Pakistan too. What are the most common issues women journalists face in news rooms or when reporting in Pakistan ?
Women in Pakistan are working in a precarious environment. As in many country – Mexico, Latin America, Nigeria – women journalists work in large number in the industry, but most job descriptions restrict them either behind the desk on mid level editorial positions or with traditionally designated women beats; such as health and lifestyle. This is a form of discrimination, a kind of glass wall that segregates the industry between men and women. In countries like Pakistan we have started accepting women in journalist in population, but not so much in terms or respect and recognition. That is what we are striving to change.
.
Have you worked with female European journalists ? If yes what issues do these journalists face.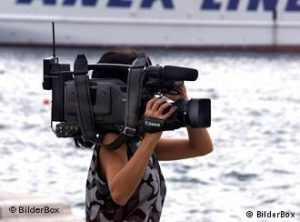 Many of our fellows are from parts of Europe. It is quite surprising to see how in many newsrooms in Europe have quite discriminatory environments. One of our fellows from the Netherlands last year got a two month notice to file impossible stories, which she was told if she would not, she would be laid off. Two months for the kind of challenging work that was required form her was a tough ask for any journalist, and from what we assess, she was facing staunch discrimination in a male dominated newsroom based on her gender. We were able to work on her case, formulating different strategy and investing all our energy to help her resolve the atmosphere. We have learnt through fellows in Germany and Austria, that newsroom discrimination is as common as that in Pakistan or Mexico. In Europe the discrimination is less obvious and more subtle, but it does effect the careers negatively.
.
Lastly, why do you think it is important for organizations to empower women journalists?
Women journalists bring a whole new type of journalism. With the access, and perspective women have of the world, it is critical that we don't miss out on a the incredibly important insight women bring into journalist and our understanding of the world. And equally importantly, to not give opportunities and recognition to women who work in the industry in growing in numbers, we must not squash their creativity by discouraging them. That would only – and has so – compromise the  journalism we produce.
Interview: Beenish Javed (Twitter: @beenishjaved)