Why Malaysians are lukewarm about the #MeToo movement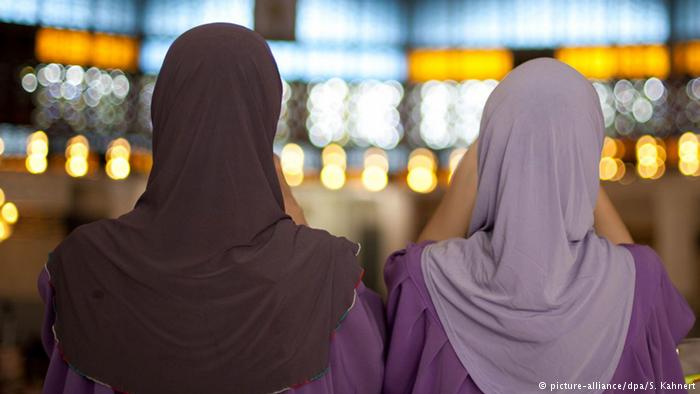 "You should take it as a compliment," a female boss once said to her subordinate, when the latter told her that a male colleague had been making crude remarks about her breasts.
The response when a female journalist confided in her colleague/friend about wanting to report a male co-worker for grabbing her buttocks at the office was: Oh, don't be so sensitive. Why do you want to make such a big deal out of it?"
Such insensitive comments illustrate that there is a lack of understanding and awareness that sexual harassment, in any form, is wrong and should not be condoned.
Recently, even the daughter of Malaysia's first female deputy prime minister became a victim of sexual harassment.
Nurul Izzah Anwar, who is a member of parliament for Permatang Pauh, was on a live Facebook talk show, when a caller got through and said that she should mind her modesty. He said that he was able to see her underwear and breasts when her headscarf was not in the right position.
Netizens were outraged and immediately expressed their support for Nurul Izzah Anwar . Many of them called for a specific law to tackle sexual harassment.
A Sexual Harassment bill was proposed by the Joint Action Group for Gender Equality (JAG) in 2002, but has not yet seen the light of day.
At present, there is only a Code of Practice on the Prevention and Eradication of Sexual Harassment in the Workplace that was introduced by the Human Resources Ministry in 1999 but is not legally binding.
Nurul Izzah echoed the call for stronger laws on Twitter: "Looking forward to reminding Deputy Prime Minister Datuk Seri Dr Wan Azizah Wan Ismail to bolster laws that protect women in this country." Wan Azizah also holds the Women and Family Development Minister port folio.
In a recent media report, Wan Azizah said that the global reaction to the #MeToo movement had brought fresh attention to the need for a sexual harassment act, stating that women should not be treated as sex objects, but with dignity and respect.
Other female MPs in the country's new government, including Hannah Yeoh and Maria Chin Abdullah, have also voiced strong support for better laws and more awareness of sexual harassment against women.
Generally there has been a rather lukewarm response to the #MeToo movement in Malaysia, compared to in the West.
Some women have been encouraged to come forward, including models, journalists and executives, but many victims of sexual harassment prefer to keep their identity hidden and not reveal the identities of perpetrators.
Apathy and a lack of support from co-workers, senior colleagues and management itself – male and female alike – is a key reason for why sexual harassment cases often go unreported.
Malaysian – and generally Asian – culture largely discourages people, particularly women, from speaking up even less so when it comes to sensitive issues involving sex.
If a perpetrator is an immediate superior at work or a big boss, victims are even more likely to fear a backlash. Rather than risk jeopardizing their career, they prefer to keep quiet.
It is even worse if management threatens a victim and persuades her not to lodge a formal complaint.
Yet in 2012, amendments to Malaysia's Employment Act of 1955 incorporated a definition of sexual harassment and made it compulsory for employers to investigate all reports of sexual harassment in the workplace.
In March of this year, a former staff member of the environmental conservation group World Wide Fund for Nature Malaysia (WWF-Malaysia) pointed out that various internal complaints of sexual harassment had fallen on deaf ears.
The victims were purportedly told by the management and human resources to not make a fuss and warned about a backlash if they went public with their cases.
According to an online poll entitled "Sexual Harassment in the Workplace" that was conducted last October by Speak Up – a movement aimed at encouraging a corporate culture of openness to allow people to raise issues of concern without fear – around 60 percent of people from various sectors said they had been sexually harassed at work in Malaysia, half of them by a boss or someone senior.
The poll also pointed to a prevalent culture of silence surrounding sexual harassment, with over 80 percent of victims choosing to keep mum about it, and only 12 percent saying they had reported the harassment to their human resources departments.
Legal advocate Animah Kosai, founder of the Speak Up movement commented that Malaysia had "a huge cultural problem with power dynamics", scoring the highest on Hofstede's Power Dynamic Index at 100.
Malaysians rarely challenge their bosses, even when they know the latter are in the wrong.
What we need is a specific law criminalizing sexual harassment. Neighboring countries such as Singapore and the Philippines, to India and Pakistan have already made that crucial step.
Let's hope that the new government and a hopefully bigger and stronger team of women in politics will finally see a sexual harassment act in place.
Equally important is the need for society to stand up as a whole and say no to sexual harassment – Malaysian women have put up with it for far too long.
Author: Elle Wong (act)