Cambodia: There has to be a safe space for women to share experiences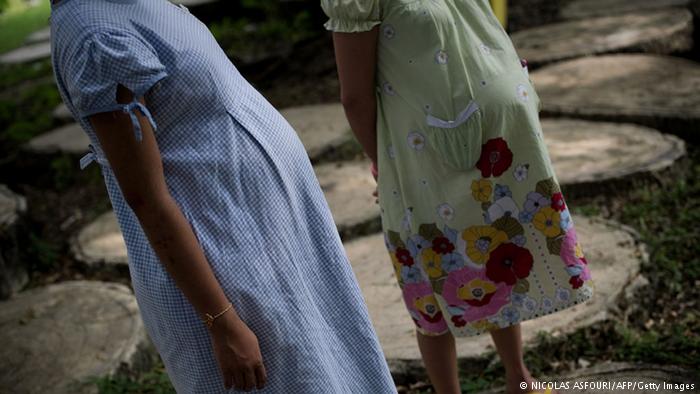 Last year, an  image of five extraordinary women, dubbed the "Silence Breakers", was plastered on the cover of TIME magazine and seen by millions around the world. Selected as the face of the "MeToo" movement to break the silence about sexual harassment,TIME's "person" of the year 2017 was five people Ashley Judd, Susan Fowler, Adama Iwu, Taylor Swift and Isabel Pascual.
The image marked the end of a monumental year for women all over the world. A year in which the survivors of sexual harassment began exposing perpetrators, inspired by Me Too founder Tarana Burke, one tweet at a time, prompting more and more women to do the same.
The negative publicity led to the downfall of a number of prominent men across industries but especially in the entertainment sector, most notoriously the Hollywood producer Harvey Weinstein.
All over the world, local versions of the Me Too movement, with different languages and cultural nuances, have formed. Victims are being taken seriously.
However, there is still work to be done. In Cambodia, where there is a widespread rape culture, the Me Too movement has had little impact so far.
A UN report released in 2013 painted a bleak picture of the situation of women in Cambodia. It found  that 20 percent of the 1,812 men questioned had admitted to rape. Of these, almost half had raped more than once and over 20 percent had raped more than one person.
And there has been little change since these alarming figures were released. In its report in 2015, the Cambodian League for the Promotion and Defense of Human Rights (LICADHO) stated: "It is particularly disturbing to note that, while over 11 years have passed since LICADHO's last report on rape, the issues uncovered have not changed and there seems to have been very little improvement in the situation."
Although it is clear that sexual harassment and assault affect women from all walks of life all over the world, regardless of skin color or religion, and also men occasionally, women in certain sectors are more likely to be victims.
In 2006, according to Kate Seewald, Safe Cities for Women Campaign Advisor at ActionAid, 90 percent of entertainment workers in Cambodia had  experienced rape. Over 70 percent had been gang-raped.
There is unfortunately widespread distrust in the justice system. Many victims of sexual harassment do not report the crime to the police, often allowing perpetrators to get away with it.
Chantevy Khourn, the Women's Rights Team Leader of Action Aid, said that the lack of a support system and of a "reliable, friendly and enabling reporting system" meant that many crimes were nor reported. Victims were scared of being "blamed and shamed" if they went to the police. Moreover, she said that accessing the legal system was complicated.
"In a culture that values virginity and female submission, reporting that one is assaulted is shameful," said Phung Phavine, a Gender Studies graduate from Goldsmiths University in London who now teaches at the Pannasastra University of Cambodia. "Reporting harassment is also difficult when there is a wide misunderstanding of what constitutes harassment."
Khourn agreed that Cambodian women were taught and expected to be "obedient, shy, proper, soft and modest and not to talk back". These traditions play a role in silencing women who have been subjected to rape or harassment, instead of encouraging them to break the silence.
Khmer culture could be why the Me Too movement has not taken hold in Cambodia. Kate Seewald also attributed its lack of impact to the fact that Twitter is not a popular platform. Facebook, which is popular, is less conducive to digital movement-building.
"This fact, combined with the unchecked power of wealthy elites and an almost total lack of judicial independence, means that if a survivor were to make a public accusation of violence or harassment, they could well find themselves in court, facing huge fines and even imprisonment. Given that the #MeToo movement was catalyzed by famous women speaking out against powerful men, it may be that Cambodian women do not have equivalent role models who are 'speaking truth to power,' because the consequences of doing so here are too dire."
As an illustration one can take the case of a powerful politician's Facebook account being hacked into: His conversations with several young women and images of bite marks allegedly caused by him were exposed. However, none of the women, including the one who had been bitten, dared to take action. In fact, they denied that it was anything serious. The issue was buried and forgotten within a few weeks.
Nonetheless, one can hope that Cambodian women too will eventually gather the courage and strength to speak up like their fellow women around the world. There has to be a safe space for them to share experiences without risking fatal consequences.
Author: Catherine V. Harry (act)
Tags
#MeToo
,
Adama Iwu
,
Ashley Judd
,
Cambodia
,
gang rape
,
Harvey Weinstein
,
rape
,
sexual harassment
,
Silence Breakers
,
Susan Fowler
,
Tarana Burke
,
Taylor Swift
,
women
,
women's rights