Modest: 'Contemporary Muslim Fashions' on show

An exhibition at the de Young museum in San Francisco is trying to lift the prejudices surrounding fashion for Muslim women. Modern yet modest.
The de Young Museum has put contemporary Muslim style and clothing on display. For example, the exhibition features this design made of silk and Swarovski crystals by Malaysian luxury designer Bernard Chandran. The show wants to examine a branch of fashion that is often talked about, but which is rarely given a forum to present itself.
–
From Jakarta to New York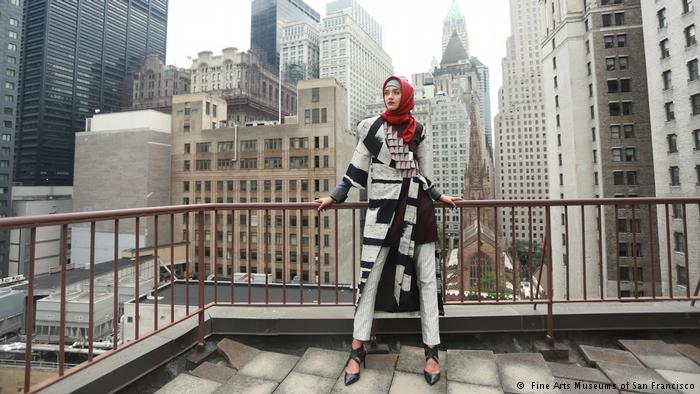 Dian Pelangi has also made Muslim fashion famous in the Western fashion world. The 27-year-old is one of the few Muslim fashion designers to present her designs on the catwalks of London, Milan and New York.
–
Political message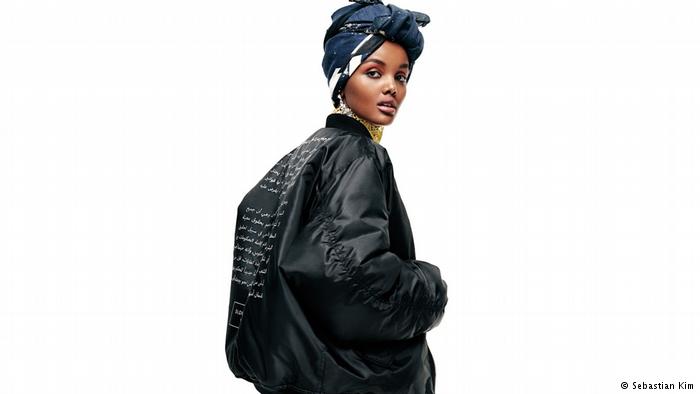 The show in San Francisco also deals with Islamophobia: The First Amendment of the US Constitution is printed in Arabic on this bomber jacket. Among other things, the amendment lays out freedom of religion. The jacket was designed by Lebanese designer Celine Semaan Vernon. She came to Canada as a refugee with her parents at the end of the 1980s and then moved to the US.
–
An answer to Trumps 'Muslim Ban'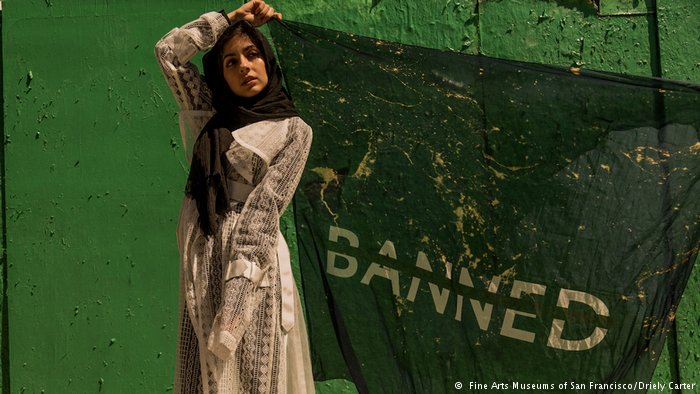 Celine Semaan repeatedly uses her designs to make political statements. In 2017, for example, she designed her "banned" scarves. Some of the scarves feature a satellite photograph of the countries affected by US President Trump's travel ban. The model in this photo is Iranian-American political fashion blogger Hoda Katebi.
–
Sports fashion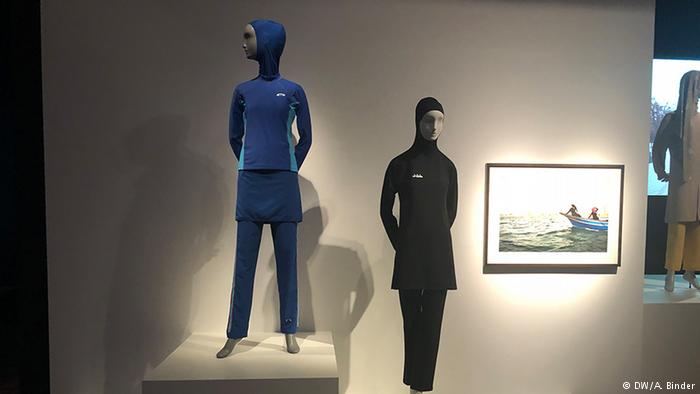 In addition to clothes, jackets and political scarves, the exhibition also deals with sports fashion. Included in the items on display are a Nike hijab and Aheda Zanetti's controversial burkini for swimming, which was temporarily banned on French beaches in 2016.
–
The symbolic power of architecture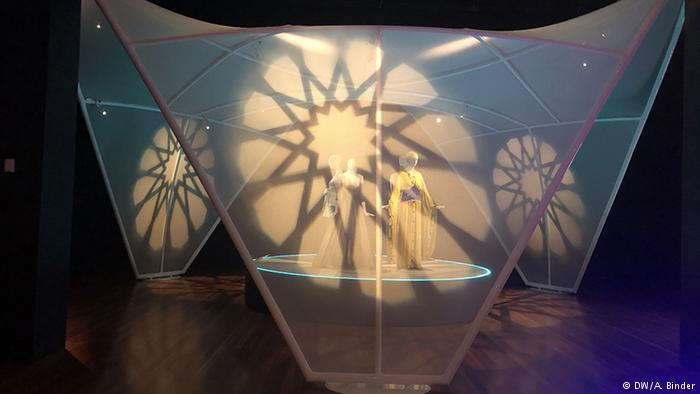 The exhibition space was designed by the well-known architecture film Hariri & Hariri, led by two Iranian-American sisters. The design is intended to surround the visitor with a playful space and reflect the act of concealment. In spring 2019, the exhibition will come to Frankfurt am Main.
–
Social networks: Platforms for expression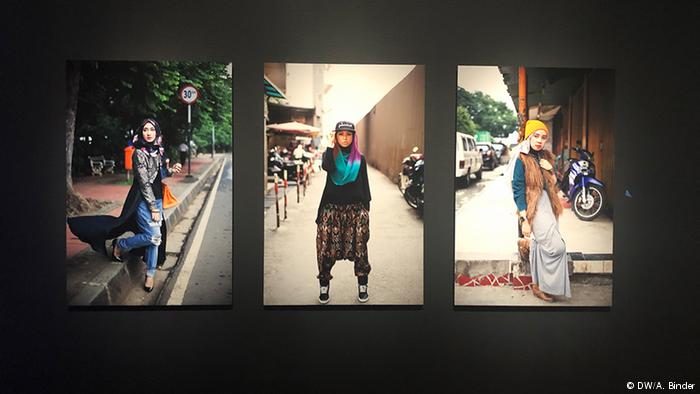 Countless bloggers, influencers and fashion magazines are dedicated to the Muslim fashion world. On Instagram, so-called "hijabistas" celebrate the traditional headscarf as a fashion must-have. This aspect is also addressed in the exhibition "Contemporary Muslim Fashions," which can be seen in San Francisco until January 6.
Author: Antje Binder